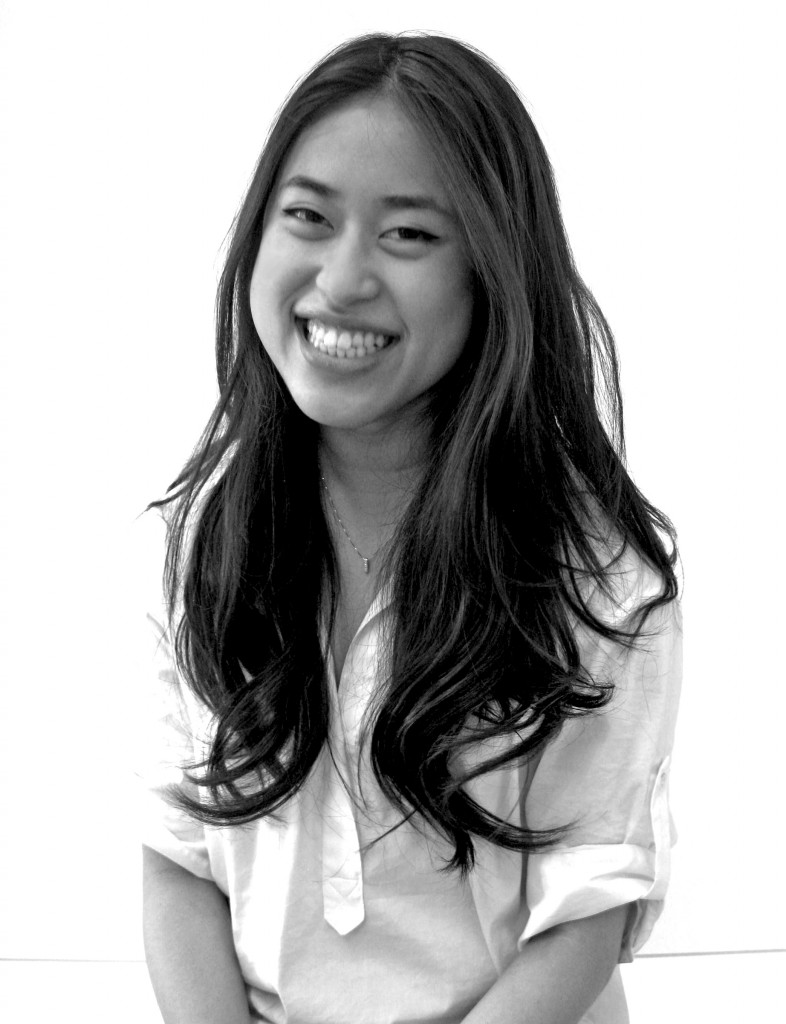 Aile Hua is a quadruple threat: she has expanded her talents from illustration to designing womenswear as well as textiles and footwear. Hua's designs, which were inspired by 60's photographs by Nicholas Alan Cope, were showcased at the May 2014 Graduation Fashion Show in San Francisco. After graduating in 2014, she now finds herself interning at world-renowned design house Céline. Hua took the time out of her busy schedule to catch up with the School of Fashion and give us insight to what she has been up to since graduation and what it's like to intern at one of the most iconic brands.
Samantha Rathman: You have been involved with many different fashion labels, including working at Rick Owens and interning at Alexandre Vauthier, Victoria Bartlett, BCBG, Cary LaScala, and now Céline. Have your experiences at each brand been similar or have you found that they differ depending on the company?
Aile Hua: Although my responsibilities are similar – like working on the computer, drawing, and making samples – I find the experiences to be very diverse depending on the brand and people I work with every day. It's different working for a start-up designer, such as Coralie Marabelle, because I was working one-on-one with her everyday and witnessed all the work put into creating a brand from the ground up. Celine is already an established company, so the work there is focused on maintaining the brand image. Working in a team, I have to delegate time more efficiently by prioritizing my tasks.
SR: What is a typical day like for you interning at Céline? Do they have you working on designs?
AH: My responsibilities include sketching new designs, researching inspiration and detail finishing, making samples, technical illustrations, and creating color simulations.
SR: You have a very wide range of talents in the design realm from clothing, to footwear and textiles. You even collaborated on illustrating makeup techniques for the book Face with a Heart. How did these interests come about? Did you begin with one and then bridge into the others?
AH: It all happened naturally, these were just the opportunities that came to me over time. I was open to working in different fields within the creative industry. I have enjoyed each of them because I experienced different areas of design.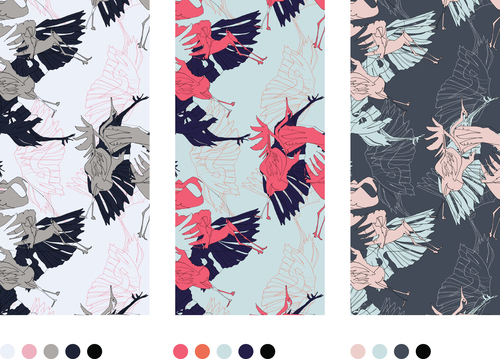 SR: Where do you typically find your inspiration?
AH: I find my inspiration everywhere – it can be in books, in vintage clothing, looking at people, expositions, movies, etc. I can be inspired by anything. I find it best when I stumble upon a new inspiration by accident. Just always be curious and always explore. 
SR: How would you describe your design aesthetic?
AH: I feel my design aesthetic is constantly developing as I gain different experiences over time. Following my study at L'Ecole de la Chambre Syndicale de la Couture Parisienne I find myself developing new volumes.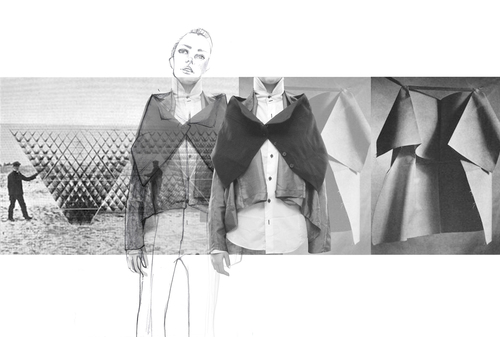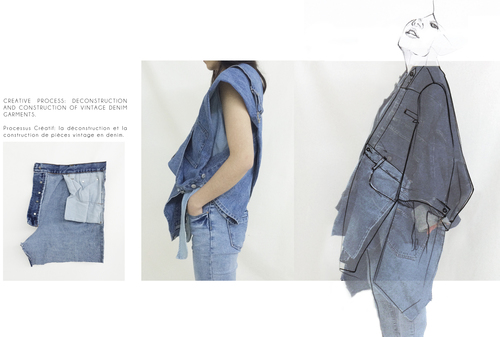 SR: You moved to Paris to further your fashion studies, what was this experience like? Has it been challenging being in a place where people speak a different language?
AH: It is definitely a whole new experience moving to a new country where I barely spoke the language, but it is one of the most amazing things I have experienced. It was a privilege to study at a school that is famous for its draping techniques. It was challenging in the beginning, but with persistence I was able to adapt to the new culture and style of teaching, and also learn a new language. Moving to Paris definitely opened my eyes to a way of looking at things.
SR: What is one goal that you are hoping to achieve in the near future?
AH: The future is hard to predict for me, but I always have one goal in mind, to be happy with what I do and keep moving forward.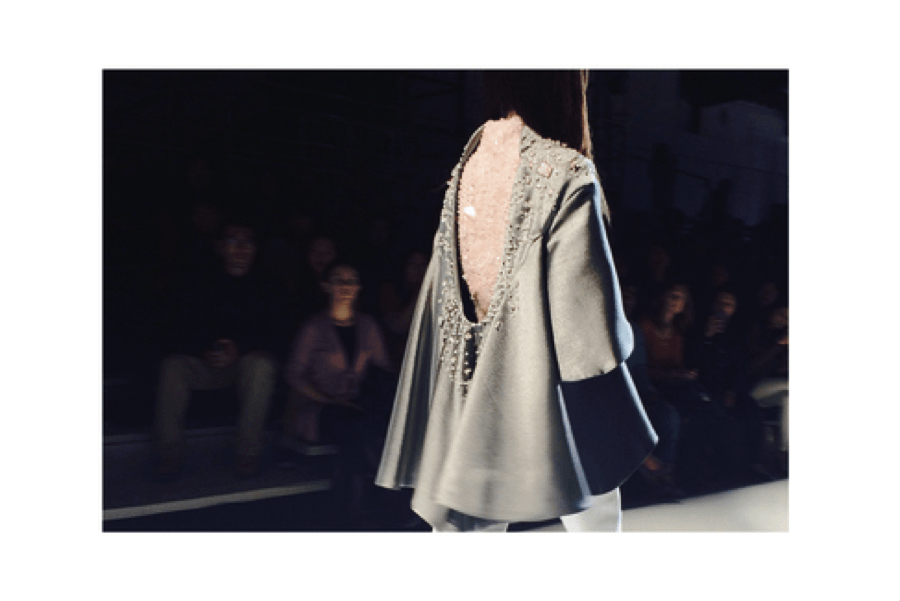 SR: What was one thing that you learned or a moment that stands out from showing your senior collection in 2014?
AH: I learned that hard work does pay off at the end of the day.
Hua's resume is impressive to say the least, with experience working for a wide range of designers. She has brought her expertise to many brands, from newer companies to established couturiers. With our annual Graduation Fashion Show coming up next month I asked Aile if she had any advice for this year's designers, to which she responded "Don't give up or stress and try to enjoy every part of the development! Because it's all worth it once you see your vision come to life."
Her story is still being written but one thing is for sure, we expect to hear big things coming from Aile Hua in her future endeavors.
Written by Samantha Rathman