Angelos Bratis, Yiorgos Eleftheriades, Victoria Kyriakides, Mi-Ro, and Zeus+Dione are five emerging Greek fashion designers who are meant to be the fashion gods of a new era.

Angelos Bratis
Angelos Bratis was born and raised in Athens. From a very early age, he watched his mother in her atelier and made comments while she was crafting her creations for her clients. He studied fashion design in Athens and won a place for a MA course at the Fashion Institute Arnhem, in Netherlands. In January 2003, he debuted at Paris Haute Couture week. His journey in the fashion world was just beginning. In Italy, he collaborates with high-end designers and reaping the attention of the press with his standout designs. He is a great fan of craftsmanship, architecture and geometry. He loves to sculpt his creations directly on the mannequin, so as to create a 360-degree fashion look. His fluid, elegant, architectural designs, not to mention his impeccable technique, characterizes his eponymous collections. In 2011, he won the "Who Is On Next?" competition for emerging fashion designers in Rome, which was organized by AltaRoma in collaboration with VOGUE Italia. Franca Sozzani, Editor-in-Chief of VOGUE Italia, and Suzy Menkes, VOGUE International Editor were among the competition's jurors. In January 2013, the British Wallpaper* magazine suggested Angelos Bratis as one of the most prominent upcoming designers to watch.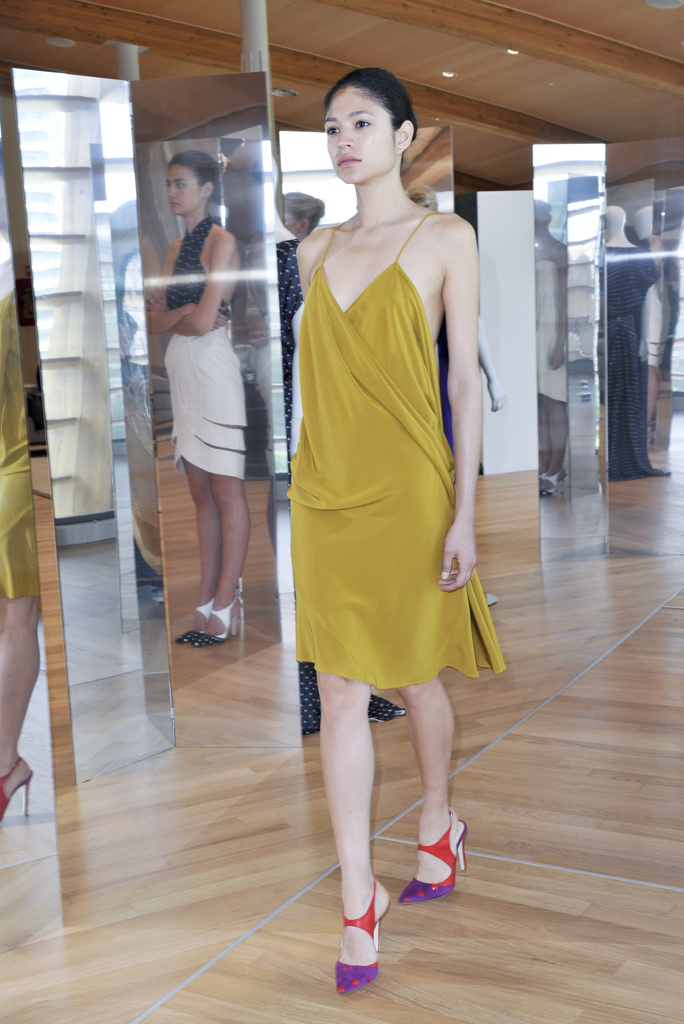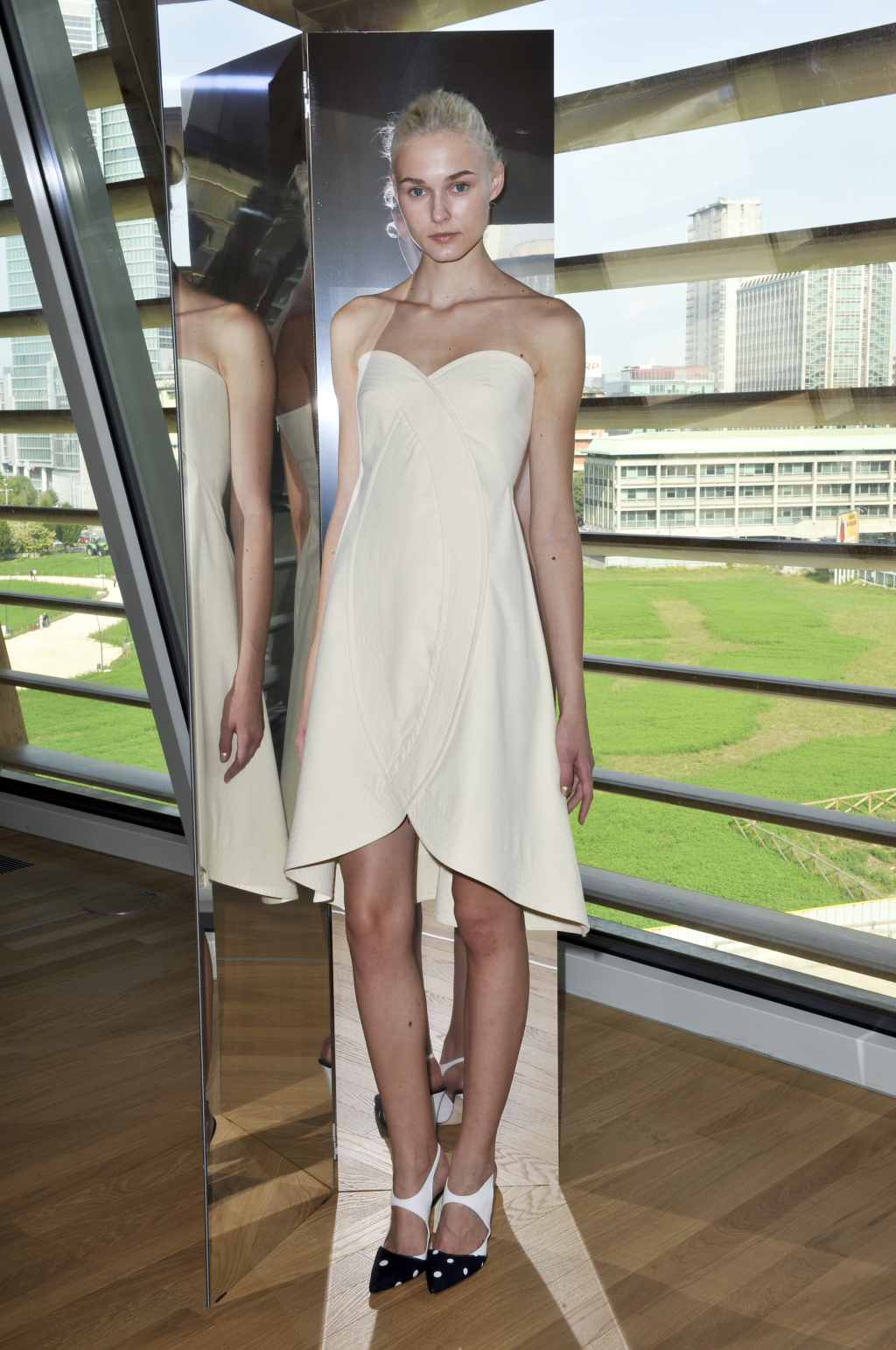 In his Spring/Summer 2016 collection, polka dots were the main motif. Long, fluid, light silk dresses were skillfully draped to accentuate feminine curves. The rounded hems with cutout details in some dresses and skirts created a more graphic style. Also, the cutout circles on the skirts' fabric created a beautiful pattern playing with shadow and light. Vivid and solid colors including navy blue, purple, white and mustard on silk, chiffon, cotton and jersey created the picture of a confident and sensual woman.
Yiorgos Eletheriades
In 1997, Eletheriades showcased his first women's Ready To Wear collection. In 1998, he opened his first store in Athens. He is also the co-founder of the Hellenic Fashion Designers Association, which in 2005 launched the inaugural Athens Fashion Week. His collections have been shown in Athens, Paris and Barcelona. He is a lover of classical forms and an environmentally conscious designer. With his clothes, he creates an alternative urban style with very interesting shapes. Quality tailoring and experimental combinations of fabrics and textures are his main targets. For many years, he has created countless bespoke costumes for great theater performances. VOGUE, Harper's Bazaar, ELLE, and Dazed & Confused are some of the most prominent fashion publications in the world that have featured his work.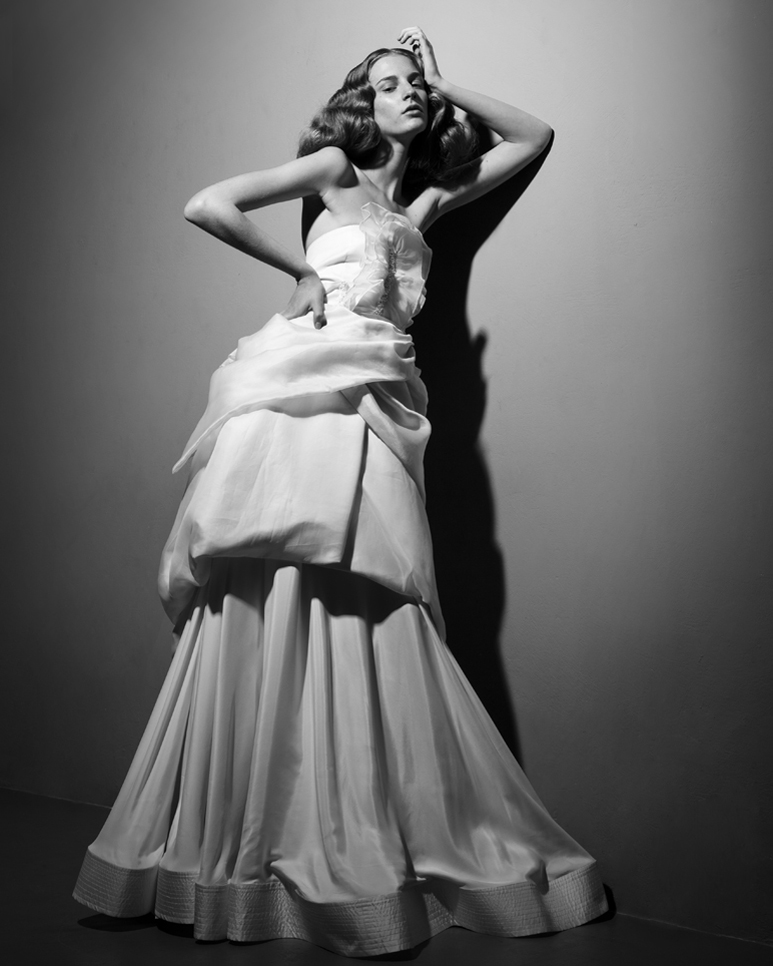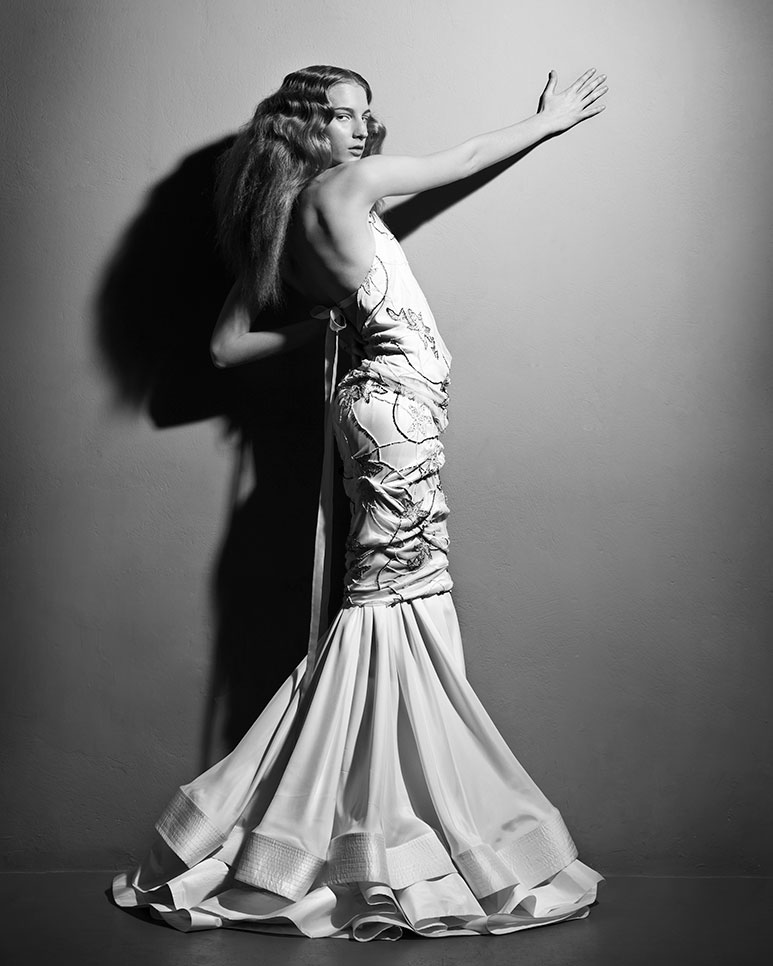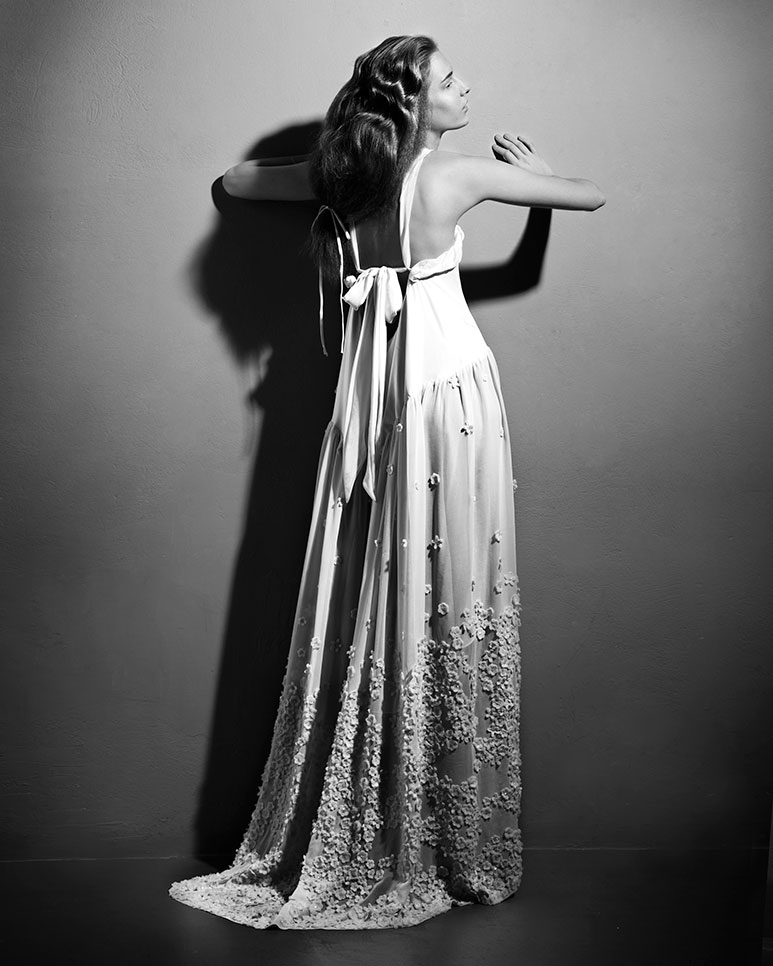 "Absence of Necessity" is the name of his Spring/Summer 2016 collection. Geometrical shapes and modern architectural movements are the collection's main theme, which is translated into asymmetrical folds, pleats and Japanese origami techniques. Eleftheriades gives a lot of attention to tailoring techniques, and it is noticeable in all of his collections. For this collection, he derived his inspiration from 18th century cut pirate jackets, 1920's boxy elongated silhouettes, and the dramatic flared shapes of couture. The trousers are short, and the skirts – whether short or long – are loaded with panels or folds to create movement. Silk, satin, metallic lace with geometrical patterns and clean, sharp cotton fill the need for clothes with a beautiful touch on the skin. In terms of the color palette, it is neutral with black, white, sand and petrol hues that are offset by a series of 'optical illusion' prints inspired by herringbone patterns designed by the visual artist GRAAM, exclusively for Yiorgos Eleftheriades.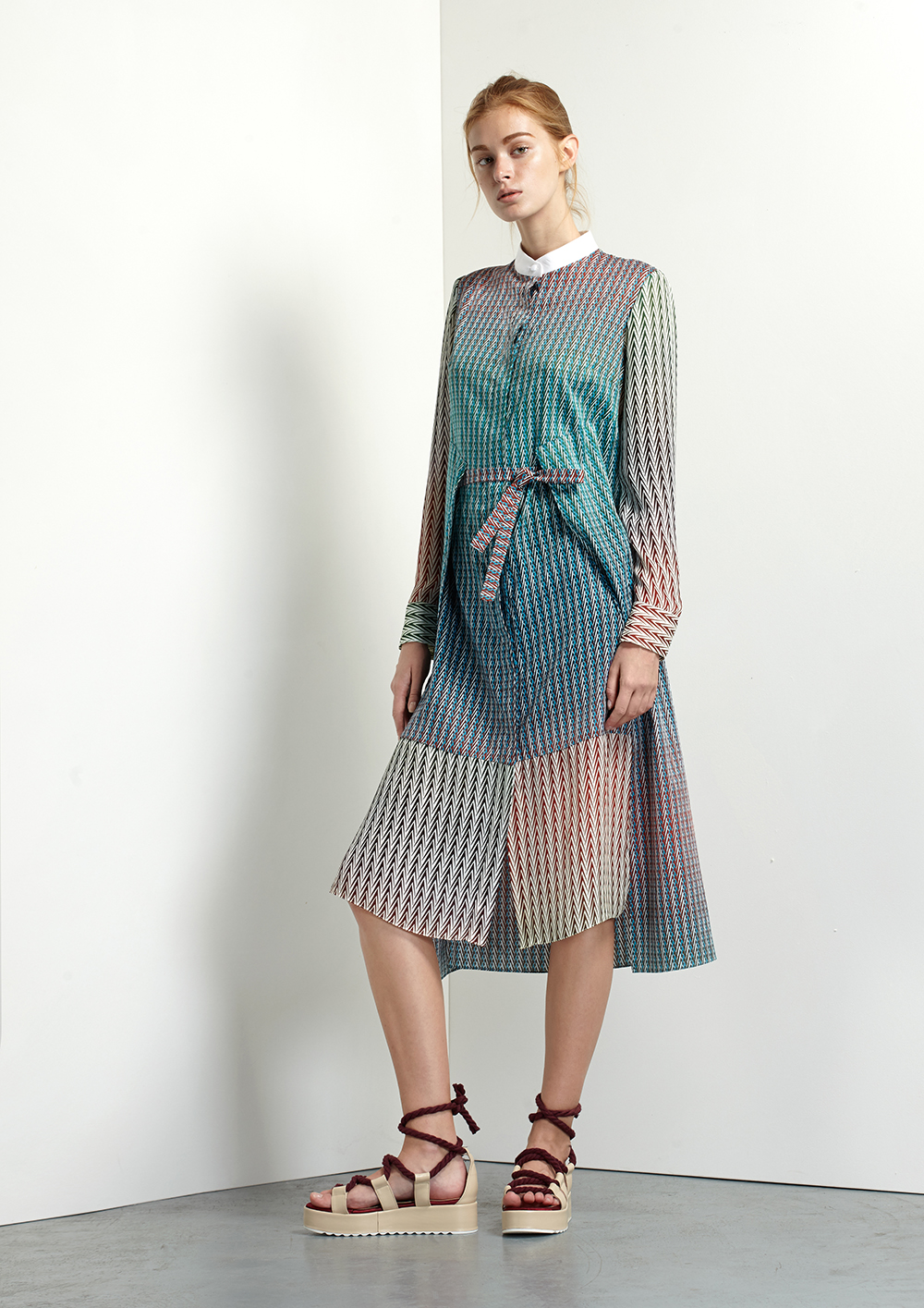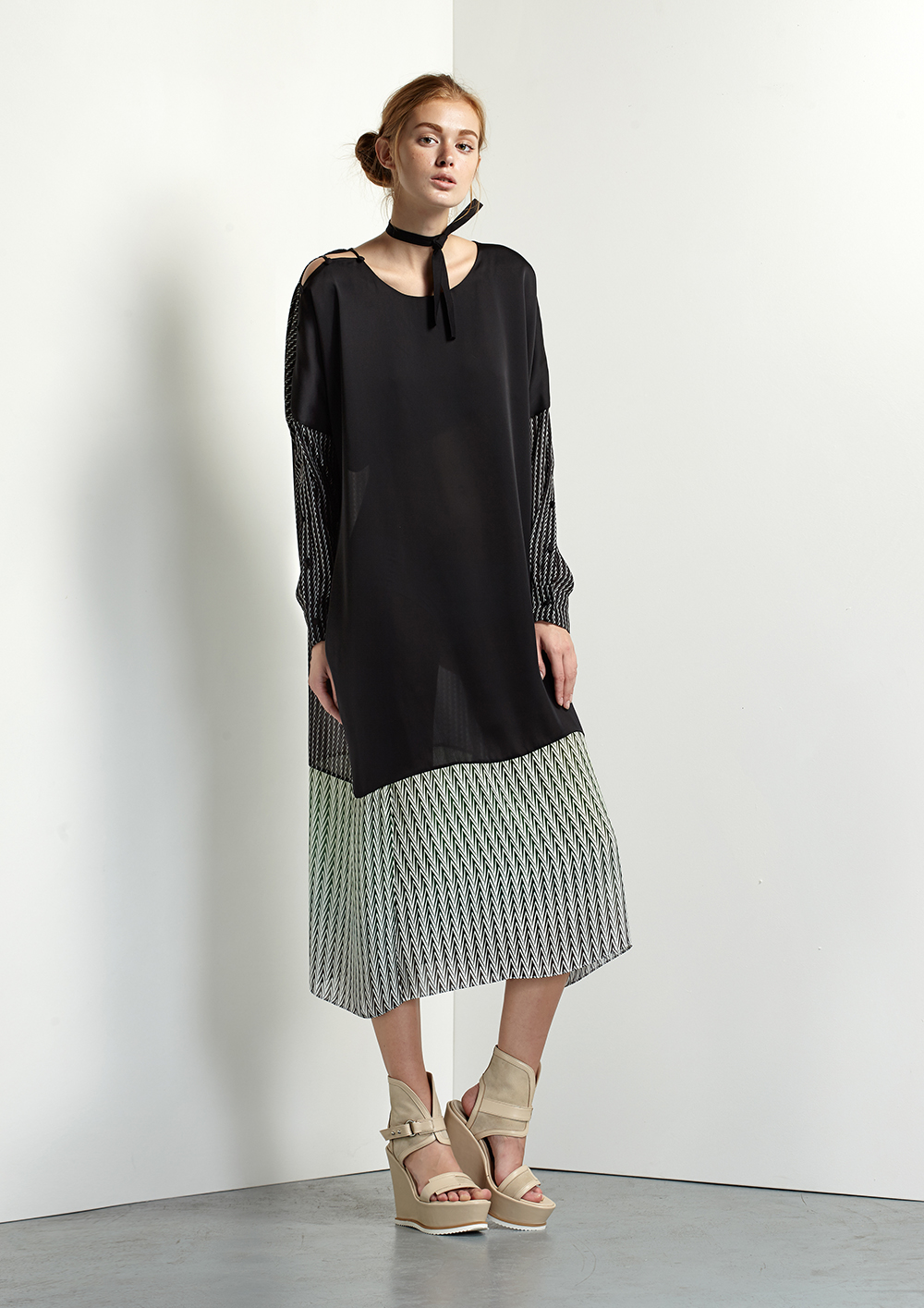 Victoria Kyriakides
Victoria Kyriakides has been creating haute couture collections since the early 2000's using her unique "sur mesure" French technique. From an early age, she became enamored with beautiful, luxurious fabrics and tailor-made clothing. Her mother loved to have all her clothes bespoken. She introduced her to the concept of couture, which formed the foundation of her deep appreciation for fine fabrics. Every dress she creates is done by hand with the precise measurements of each individual bride. "My dream is to create an exquisite, timeless focal point for a woman to wear on her most important day", she says. Her style icon is Jackie Onassis because she was a risk taker all the while staying faithful to her own personal style. Kyriakides' master atelier is located in Athens with an additional showroom in New York City. In September 2015, luxury department store Saks Fifth Avenue announced a partnership with the scrupulous designer.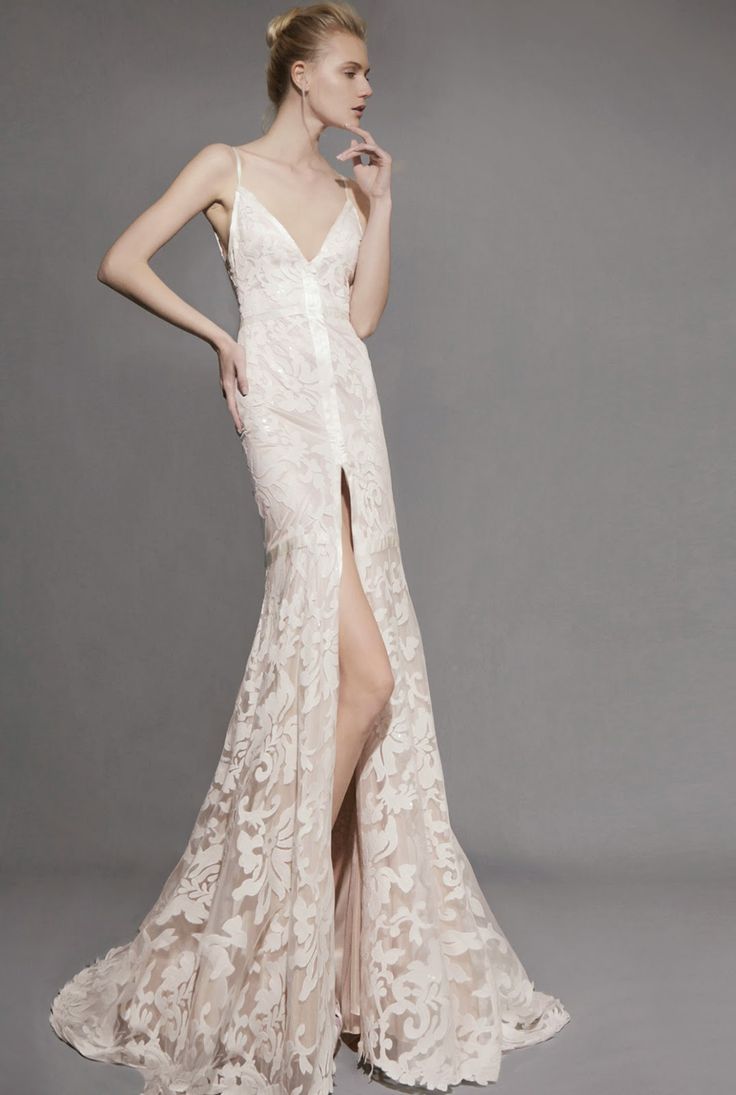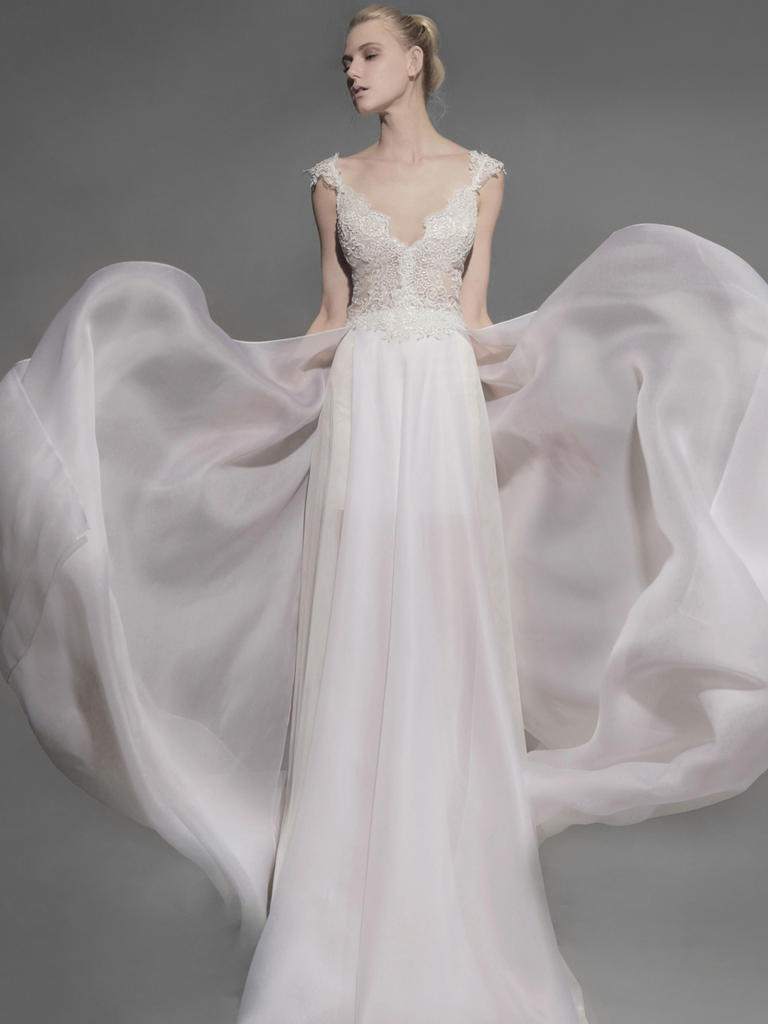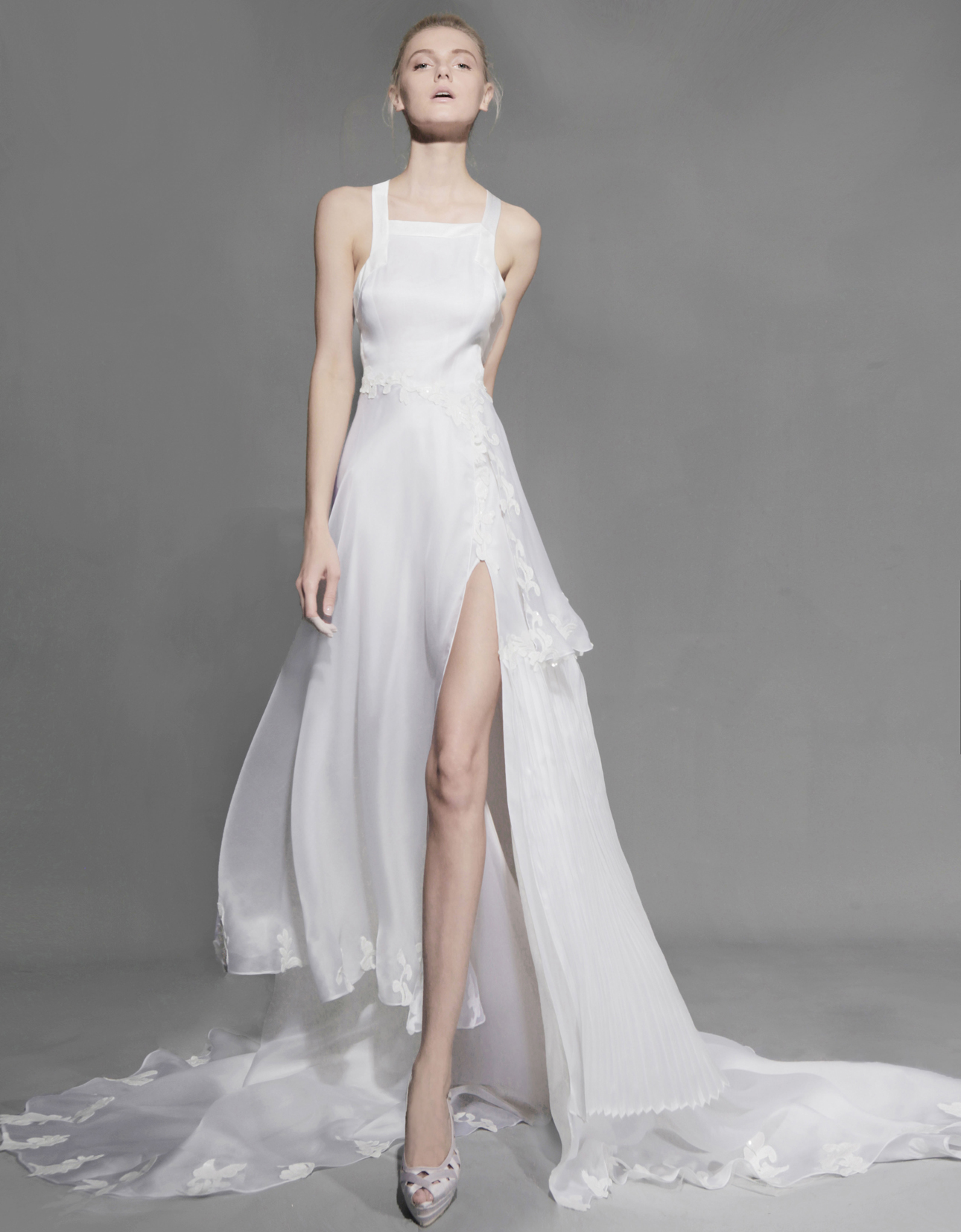 According to Kyriakides, spring and summer evoke a sense of excitement and renewal, which then translates to images of crashing waves and warm sand beaches. The muses and divinities of the sea inspired her Spring/Summer 2016 collection. The dresses are ethereal and made by the finest French silk and weightless laces. Transparent layering creates an elegant, timeless, yet fashion-forward collection. Billowing ball gowns created from the finest silk organza and French Chantilly laser cut lace create a very inspiring and appropriately sexy look.
Mi-Ro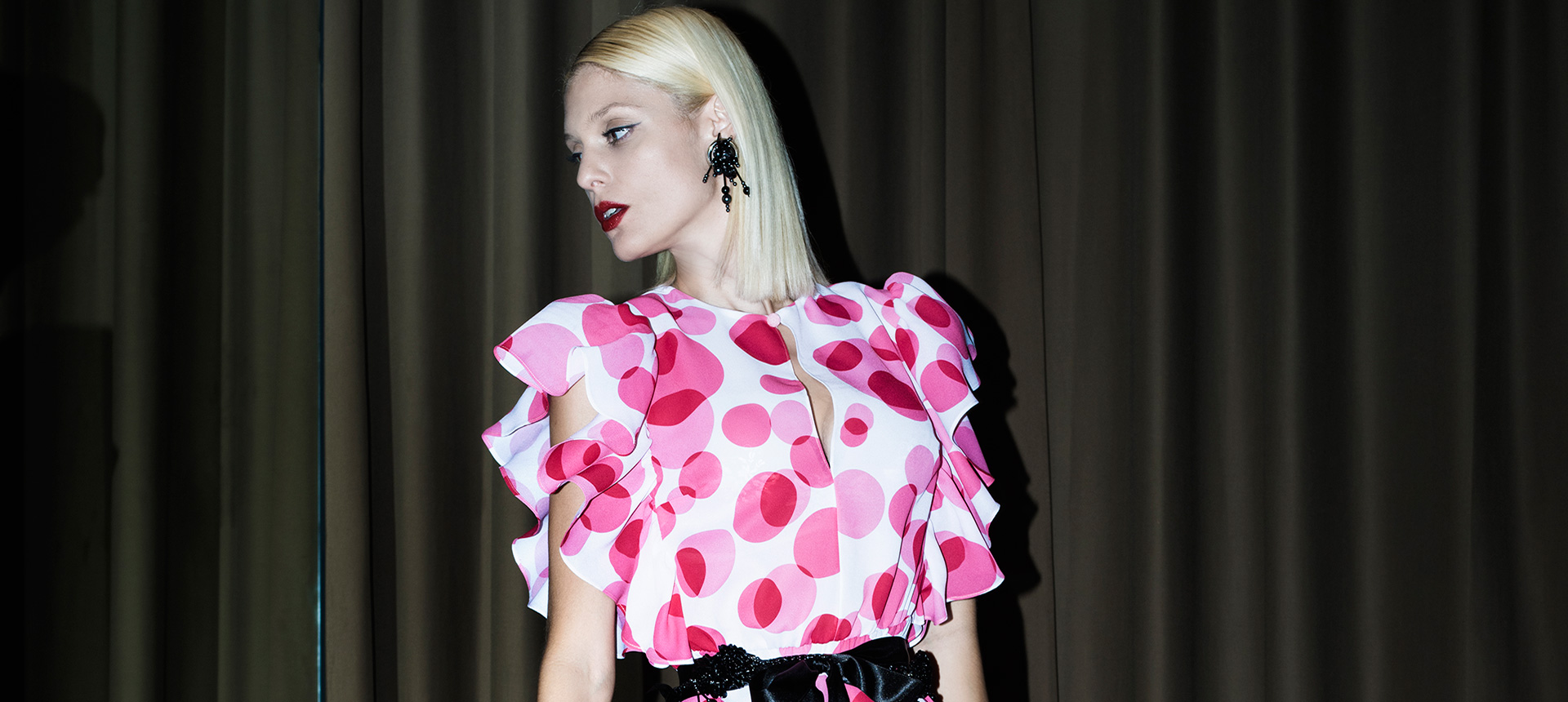 Dimitris Mastrokalos was born in Crete, and finished his studies in graphic design in Athens, when he then decided to continue his studies in fashion design at Veloudakis School of Fashion—one of the top fashion schools in Greece. As a design student, he worked next to a multitude of well-known Greek fashion designers.
Giannis Raptis, born in Corfu, studied marketing at an American college. About twelve years ago, they decided to join forces and make their dream come true. Mi-Ro, the name of their collaborative brand, is now one of the most successful Greek fashion labels with a clientele that any emerging designer would envy. They like to create clothes with emphases on raw materials that are carefully crafted and delicately finished. They have presented their work in Greece, Rome, Serbia, and Paris. They find inspiration everywhere, absorbing whatever their eye catches. The designing duo has particular affinities towards Rihanna and Lady Gaga, who they'd love to dress.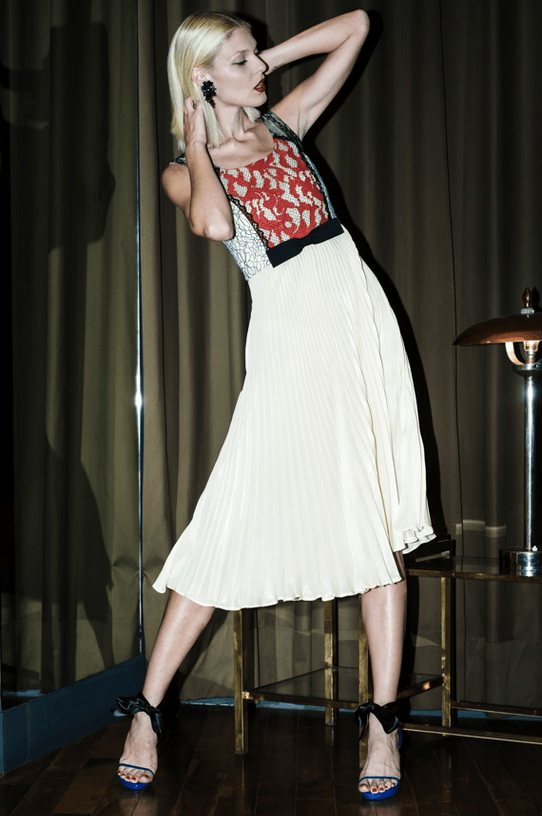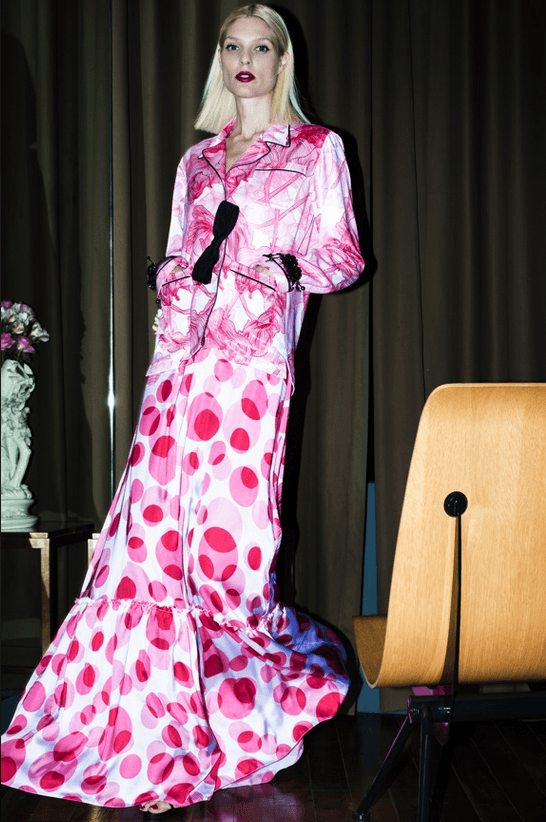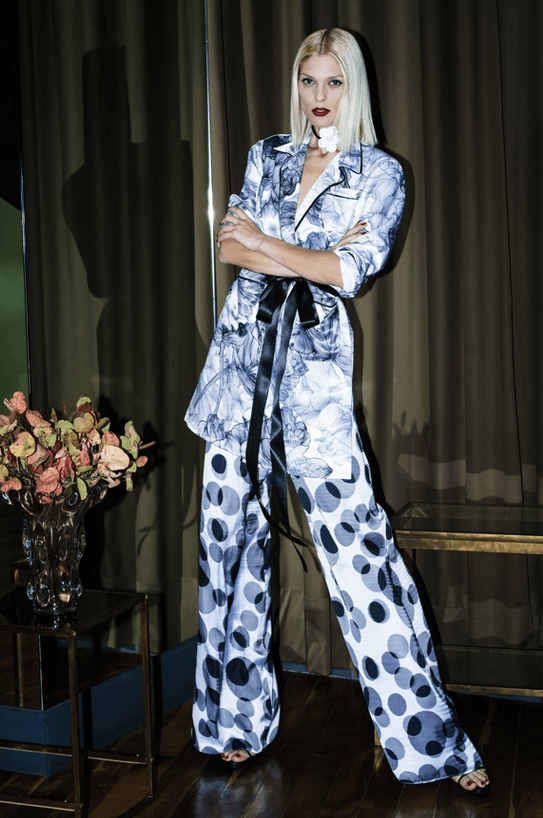 The talented design duo Mi-Ro presented for Spring/Summer 2016 airy dresses from cool summer fabrics like silk, lace and delicate cotton with a 1970s, 1980's aesthetic. Polka dots, large floral patters, pleated dresses with lacy details, and silky ribbon belts are some of the collection's main characteristics. Bright pink, various shades of blue, bright orange and earthy colors offer energy and contrast.
Zeus+Dione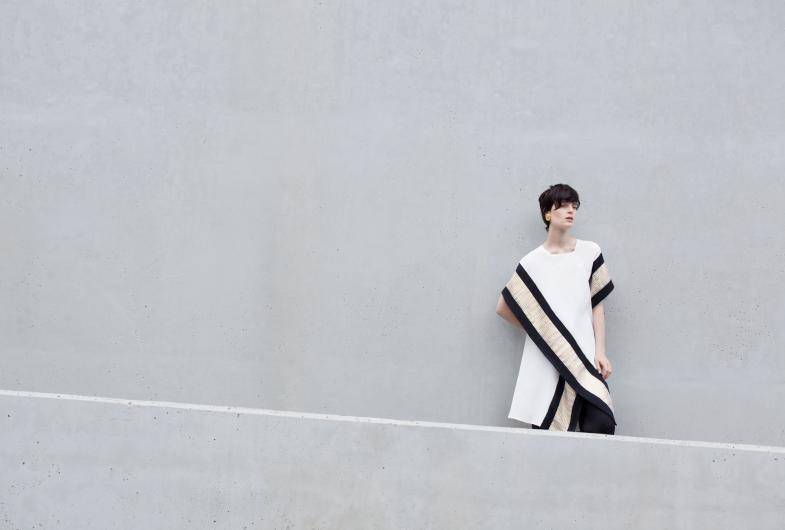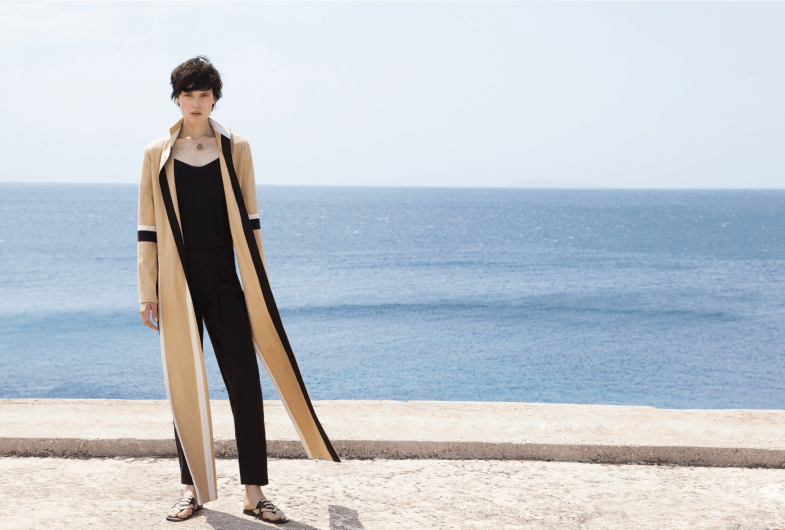 Zeus+Dione is a Greek luxury brand that produces handmade products. The brand is characterized by their signature refined and rare craftsmanship, which was heavily inspired by the rich Greek aesthetic heritage. Designs and motives are minimal and crisp, and the exquisite handmade details give a uniqueness
that is the essence of the brand. But the most interesting feature is the loom embroidery technique that is used (one of the oldest Greek techniques) which has become obsolete over the years. All Zeus+Dione products are made by Greek artisans and local workshops that possess long traditions in their craft. Silk and cotton are weaved on traditional looms in the town of Soufli, which is well known about its silk industry. Hand crochet items are knitted by local Cretan and Grecian women. Silver handmade parts of the clothes, such as fastenings, are made by Athenian silversmiths. Dresses and shirts are weaved in Metsovo, a village in Epirus, and Crete. According to designers/founders Mareva Grabowski and Dimitra Kolotoura, Zeus+Dione cater to consumers who seek and recognize quality, for those who want something special and rare.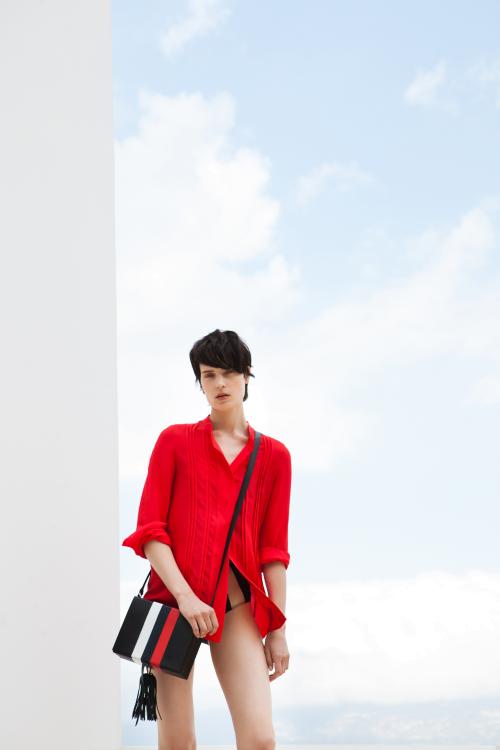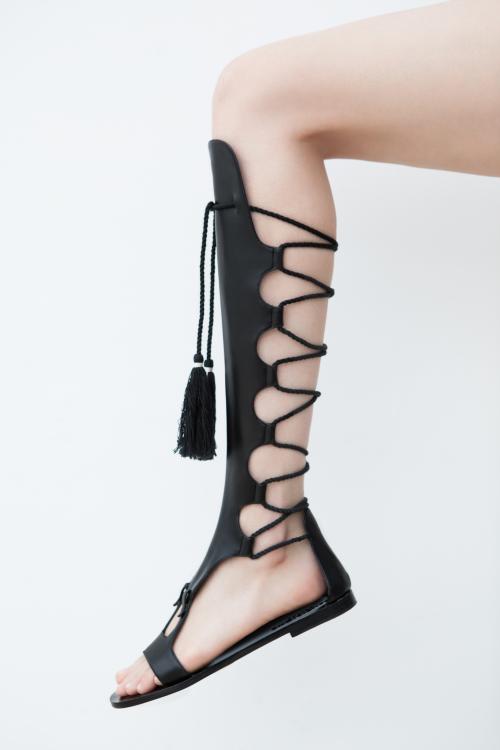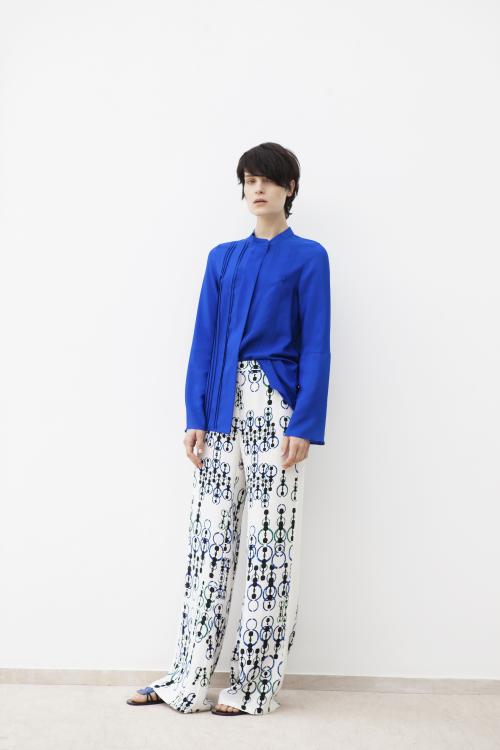 In their "Olympic" Resort 2016 collection, ancient athletic games were the main theme. Olympic athletes were the focus due to their natural beauty, endurance, perseverance and integrity. Through the collection, the sculptural elements of the human figure are clear, and the designs were redolent of the lightness experience during physical exercise and the volumes shaped through movement. Black, ivory and gold contrasts blended with deep blue and red tones to create a graphic form of lightness. Hints of handmade stitching depicted the artisanal craftsmanship. Handmade sandals and bags were created from leather and raffia under a harmonious fusion of textures and techniques. Last but not least, fine gold and marble jewelry in geometric shapes and different volumes stood out and added the finalizing touch.
Written by Katerina Stamatopoulou, MA Fashion Journalism. Originally posted in Observe Magazine.
This content was produced by Academy of Art University MA Fashion Journalism students as part of their Fashion Journalism coursework.