At the intersection of fashion and technology meets a new generation of fashion writers. Flipboard, the company that has revolutionized digital media, has partnered with the Academy of Art University's Fashion Journalism Program, becoming the first official platform for journalism students to present their work in a visually stunning and industry grade way; it's quality content presented in a beautiful magazine style format.
The news and magazine application that's operable on a smartphone, tablet, and desktop will provide a visual voice for the students using cutting-edge digital and social media skills, quintessential to an increasingly image-driven culture. Digital magazines have an important place in the world of fashion and social media, says Mia Quagliarello, Head of Curation and Community at Flipboard. "They are an effortless and beautiful way to package and share classwork and social media activity, publicly or in private groups."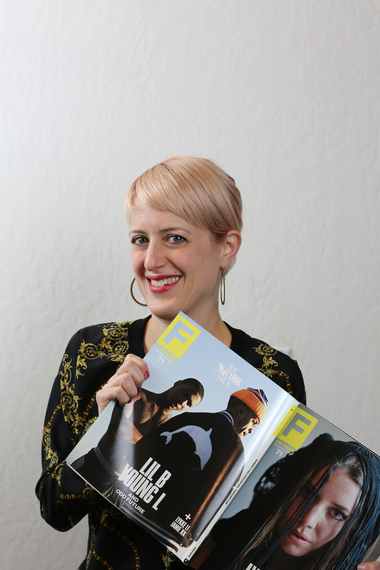 The natural progression of print to digital has allowed for the emergence of a creative online community that reaches increasingly diverse audiences. "With over 300 million Instagrammers and more than 1.5 billion active Facebook accounts, the market for quality visual content is exponential," says Stephan Rabimov, Director of Fashion Journalism. The Academy's Fashion Journalism magazine on Flipboard is a highly curated selection of the work of the academy's BA and MA fashion journalism students.
Quagliarello talks with the Academy about the rise of Flipboard's use in education, the key elements to starting your own magazine on the platform, and how they've managed to create such an incredible user growth on a global scale. Hint: It's as easy as 1-2-3!
1. What impact does the print magazine world have on Flipboard's app/desktop presentation philosophy and process?
Every impact! Flipboard was 100% inspired by print magazines and the desire to bring print's immersive layouts, breathtaking typography, full-bleed photography, and deep journalistic expertise to mobile devices. We were even inspired by print's advertising—our business model is centered around bringing beautiful print-style advertisements to phones and tablets. You might read VOGUE as much for the ads as the stories, right? Well, it should be the same on digital. Flipboard is that place.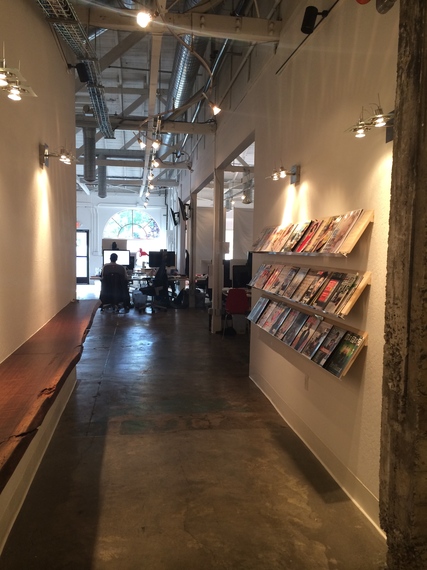 2. How do you start a magazine on Flipboard? What element(s) is/are key?
It's as easy as 1-2-3(4-5):
1. Pick five or more topics of interest – this is the first step to personalizing your Flipboard
2. Create an account
3. Connect Flipboard to your social networks – this part is optional, but things like tweets, Instagram pictures and Tumblr posts can be creative sources of content for your Flipboard Magazines
4. Flip great stories: see the + button in the lower right corner on most items in Flipboard? Tap on that to flip an article, photo, video or SoundCloud item into your magazine. You can also install the "Flip it" button to your browser bar and add any Web page to your magazine. Get such curator tools here:about.flipboard.com/tools/
5. Share with friends and followers. Now that you've packaged up all these fascinating stories, photos, videos and songs, share your Flipboard Magazine with the world via email, text and social media.
3. What are the main drivers of Flipboard's phenomenal user growth and success around the world?
Word of mouth. As Apple's App of the Year in 2010, Flipboard got off to a rocket start and that buzz continues today, but driven more from sharing than just awareness. Now we find people don't just use Flipboard to read and connect with things they are interested in following, but also as a platform to share ideas—which continues the great word of mouth. Our fans, from tech enthusiasts to teachers, are our best evangelists.
Be everywhere your users are. Though we started as an iPad app, we have since launched on every major device and platform, including the Web. We've also localized the app for 25 regions, with unique content experiences for places like China, Japan, Russia, UK, Brazil and many more countries.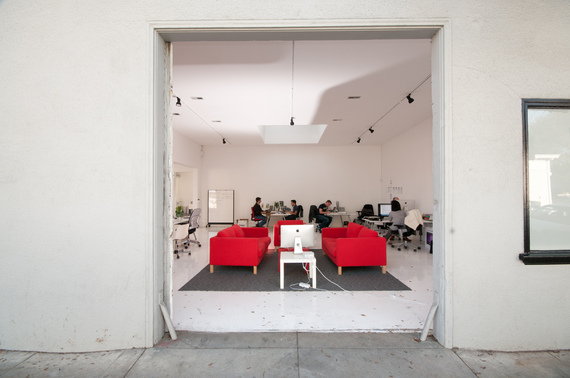 A true valuing of great journalism and its creators. From the beginning, we partnered with the world's best publishers—outlets like The New York Times, National Geographic, Vanity Fair, WSJ, The New Yorker and so many others—to beautifully render their stories for mobile and to create a healthy ecosystem where great, definitive journalism is read, shared and supported well into the future.
4. Flipboard's use in Education is on the rise; can you share some of the (un)expected ways Flipboard is utilized in the classroom(s)?
For one, there is the Class Curriculum magazine. These are magazines that contain articles that are the subject of class discussion or that supplement class discussions. Here's an example: Things AP Econ Students Should Know—this teacher's class is over, but he used his magazine to collect real-world examples of theories and concepts they were talking about in his classroom.
There's the Collaborative magazine. This is a way students can curate content together and feel empowered to impact the conversations in their classroom. Here's an example out of the University of Central Florida: Cybersecurity. The teacher who started this magazine is also part of a research team that measured the effectiveness of Flipboard Magazines on class engagement. Here's an article about what they found.
There's the Student Activity magazine, which packages up content around team sports, school newspapers and literary magazines, clubs, language learning and more. See this example from Palo Alto High. In fact, 'Paly' has all of its student publications organized into Flipboard Magazines. This not only creates a beautiful, sharable package for all of their hard work, but it also gets their stories into Flipboard's ecosystem of 34,000 topics—so anything they write that's applicable to those topics could be surfaced to readers interested in the very thing they're writing about. It's a smart, scalable way to distribute content.
5. You follow Academy's Fashion Journalism magazine; is there an article that particularly stood out for you?
I really like getting to know the students and alumni and learning from them: how they got to where they are, how they use social media, what motivates them…It's fun and inspiring to learn about the real people who've emerged from the program.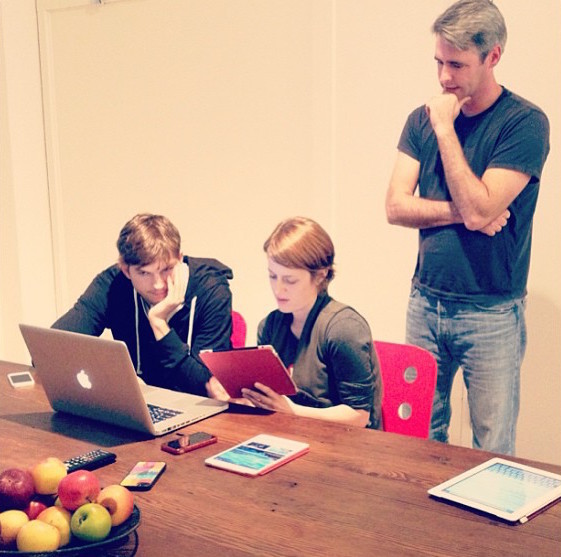 6. In an era of cross-brand collaborations who would Flipboard be interested in collaborating with?
We would love to partner with the companies our readers use and care about and that are natural extensions of where and how people use Flipboard. For example, Starbucks: "Flipboard and coffee" is a meme we hear a lot about on social media and partnering with a company like Starbucks would make a ton of sense.
Working with Eventbrite, Yelp and AirBnB would be amazing. Not only are they companies our readers really use and love, but they create content and listings that would fit well with our many local topics.
And of course we hope to partner with more organizations leading the conversation around education, like EdSurge. This will be a big part of our work in the year ahead.
7. Outside Flipboard, where can one run into you? How do you spend limited free time?
Probably in one of San Francisco's live music venues: last year, I saw 51 concerts. Not bad for a full-time working mom of 2! I'm obsessed with electronic music, and I probably use SoundCloud as much as I use Flipboard.
8. What was the best advice you got while launching your career?
I had a first boss with a high bar from whom I learned so much. She taught me that the details matter—in your copy and in your attitude. She taught me you should be doing the next job up before expecting that you actually get that job. She showed me the joys of "work hard, play hard" and of a good sample sale. 🙂
9. Do you have a daily mantra?
"Go with the flow." And "Always be learning."
10. What is the most important question on your mind at this stage of your career?
Good question! Well, I'm super passionate about media, pop culture, and technology, and I always want to be at the intersection of these industries. My job at Flipboard is squarely in this sweet spot: my world here involves knowing/curating the very best in journalism, social media content, music and so much more. It doesn't get much better than that!
Also, for my whole career, I've been the "voice" of various companies—MTV Networks, YouTube and now Flipboard. Now I'm working on developing my own voice at places like Medium, on the Burning Man blog and my new blog Disco Nap.
The most important questions on my mind right now are: how to 'do it all' and where is media going next so I can be right there with it.
As we progress into the digital era of fashion, Flipboard has become an indispensable tool for journalists to read, support, and share their work. Click to see the latest flips from the Academy of Art University's official Flipboard page, and stay in the know with the freshest global fashion stories presented across four digital magazines: Fashion Journalism, Fashion Blogging, Arts & Culture, and #TrendingFashion.
Written by MFA Journalism major Faye Harris. Content originally posted to the Huffington post's blog, Huffpost Media.