She's one of the most influential makeup artists in the world; Betsey Johnson calls her "my favorite makeup artist on Earth," and she's nurturing the next generation of beauty entrepreneurs right here at the Academy of Art University! Her personal mission is to 'Educate, Inspire, Instruct & Mentor.' She says, "a creative mind never sleeps, and has a memory full of screenshots and flavorful images…so limit time spent looking at those cellphones!"
Introducing Charlie Green, a truly talented makeup artist who's had an enviously exciting, successful and inspirational career that has managed to span 25-years in the industry!
Green shares with us some real world tips on translating some of those overdone Instagram trends (think contouring, and pouty lip extremes) and her approach to a creative life by not only thinking outside of the box, but by giving back and sharing skills. Green has just returned from New York City, where she was asked to be a keynote speaker at The Makeup Show's 10-year anniversary. I caught a few minutes with Green when she returned to San Francisco.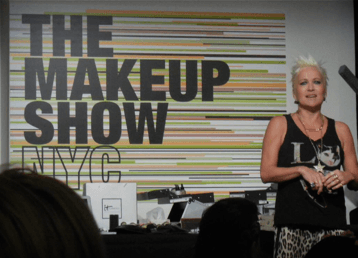 Faye Harris: Hi Charlie! How was The Makeup Show? Can you share some of your topics discussed?  
Charlie Green: It was great! Definitely an honor to speak at The Makeup Show. I got to share a short bio video about my career (check it out on YouTube), and how as a youngster I connected makeup visuals to musicians such as David Bowie, T-Rex, and most of the Glam Rock and Punk genre that shaped my teenage mind. I've been lucky to work with a lot of them as a professional. #mindblown!
FH: We want to know what you think of those Instagram trends!
CG: I see this flood of artfully crafted Instagram makeup tips, but I know you can't step out of the house like that, especially those overdone contouring tips…save that for a darkly lit evening out at the club when dimly lit rooms will be your friend! For daytime contouring, stroke a matte taupe poser blush/contour shade from ear towards nose with a soft brush. The trick is to build the color slowly with several light applications and create a slight vision of hollowness under the cheekbone. The depth of pigment should be back at the ear/hairline and softly diffused out to nothing before you reach the nose!
I like to use a kit called My Sculpted Face from ITCosmetics, it's got good shades for all skin tones, and always invest in a good quality brush.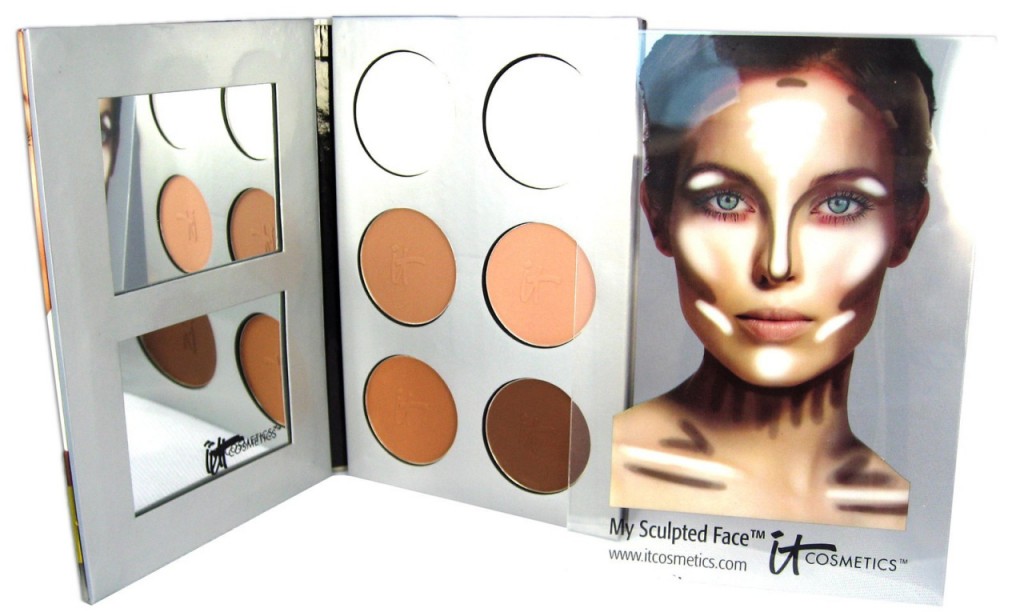 For the Kylie Jenner lip technique, (well she has admitted to temporary fillers for her pretty lips!) you can sculpt a luscious pout by carefully outlining your lips with a pencil the same shade as your natural mouth. Do not over draw all the way into the corners or you will look like Bozo the clown! The idea is to raise up the central area for a plump effect.
FH: You are teaching in the beauty program at Academy of Art University this Fall. How has your career transitioned into teaching?
CG: This Fall I am very excited to also be teaching online, along with instructing on campus at AAU. I have always been keen to share my craft. I have mentored many makeup assistants and proudly seen them rise to the top. As an industry veteran with many contacts, I transitioned to dividing my time between editorial shoots and the business side of the industry. I work closely with The MakeUp Show and The Powder Group, both companies are dedicated to guiding and nurturing the next generation of Beauty Professionals.
FH: What do you feel are the most important aspects of education within the beauty industry?
CG: Hands on experience as an assistant with a 'working makeup artist' will teach you everything about working on set at a photo shoot or music video. Makeup school is great, but there's a certain etiquette and way of working as a well oiled machine / team player that can only be learned by quietly observing, listening and absorbing.
FH: You have had over 20 years experience as a makeup artist. Can you share your #1 trick of the trade?
CG: My advice is: remember this a job not a lifestyle. Flying first class and staying at The Four Seasons may not always happen, but once in a while you might get lucky! So be grateful and not blasé about these delicious perks! Secondly, remember your reputation is only as good as your last job so always do your best and be nice or shut up!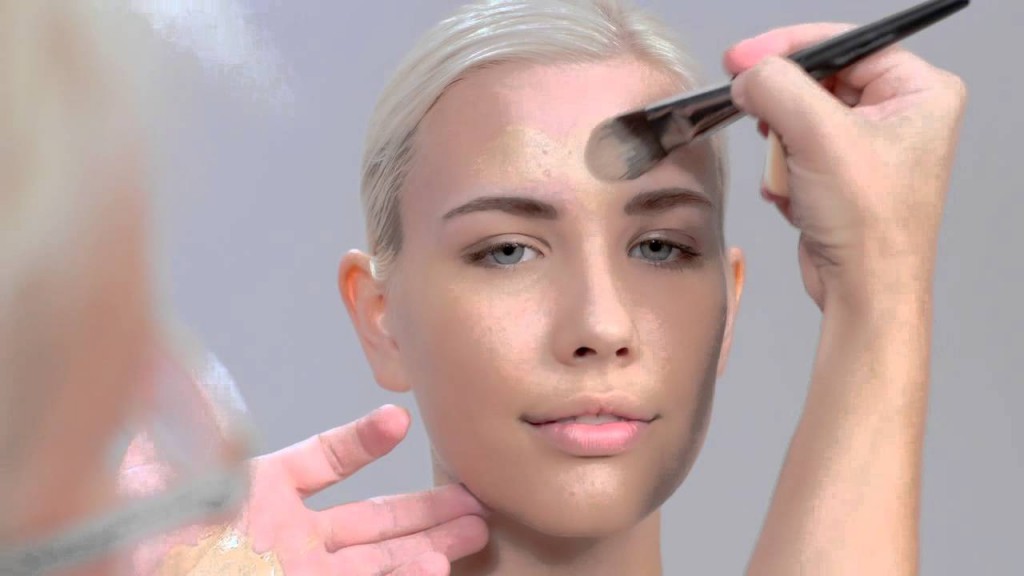 FH:  You've said it's so important to make an impact, have a signature style. How do you evolve your style as trends change from season to season?
CG: My style is timeless elegance, lustrous skin and a sultry eye…so I may alter the products each season but my style is my calling card.
FH:  Do you still ever have to whip up ('MacGyver' as Green calls it) your own products on set or backstage?
CG: Many times! But thats very possible if you remain calm and remember makeup is basically a combination of pigments with either a moisture or powder base so Fake it Till You Make It! Did you lose your eyeliner pencil? Well then grab a skinny brush and wipe it on your mascara wand to pick up some product and stroke that close to your eyelashes for instant eye liner!
FH: Would you ever consider having your own makeup line?
CG: Its something always at the back of my mind, but right now teaching and mentoring are my priority.
FH:  If you could master anything other than makeup, what would it be?
CG:  A Photographer, a Rock Star or a Rodeo Cowboy!
FH: What would be your best advice to a budding makeup artist or beauty industry professional?
CG: To reach out to industry professionals for mentor advice. Sign up for my classes online and on campus at AAU. Realize this Beauty Industry is always evolving and be prepared to adapt, evolve and always roll with the punches!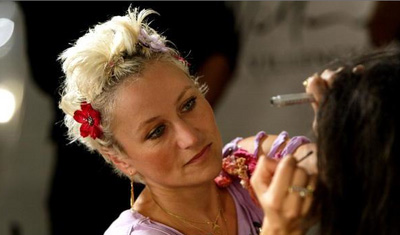 Thank you Charlie for taking the time to chat with Fashion School Daily!
Charlie Green is teaching at AAU this Fall! Sign up for her online class: Fashion & Merchandising FSH 105 OL
Written By: Faye Harris, MA Fashion Journalism