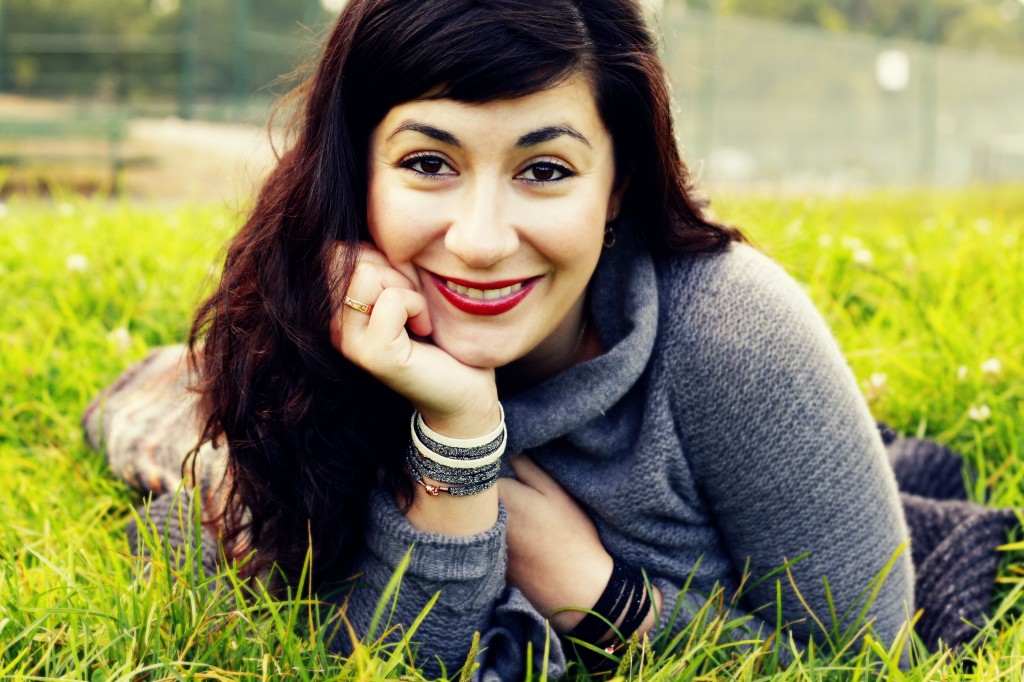 With her jewelry line She.Rise sold in over 60 stores nationwide, 2007 MFA Fashion Design alumna Sherise Eways isn't holding back when it comes to planning her future. Inspired by Eways' interest in the inherent healing properties of natural materials, She.Rise jewelry collection is a way for the designer to express her passion for freedom, individuality and femininity.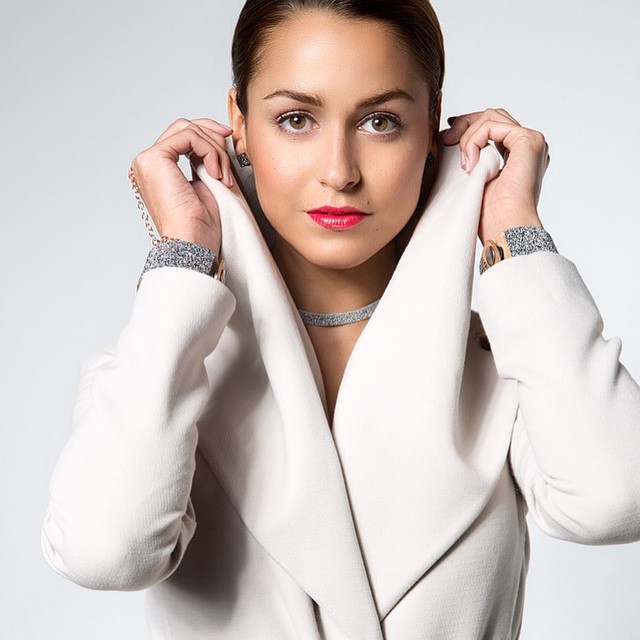 "She.Rise is a line of handmade, healing, fashion forward bracelets made by me in collaboration with Swarovski Crystal International. I use Swarovski Crystal, copper and Italian leather. The copper magnets are extremely strong and bearing on good health & circulation." Eways explains the benefits that come from incorporating magnets and copper, "Studies have shown magnetic bracelets to have health benefits. With continued use, these include effects on physical and mental well being. Copper is an essential nutrient, playing a vital role in keeping bones, skin, brain, blood vessels and immune system strong and healthy."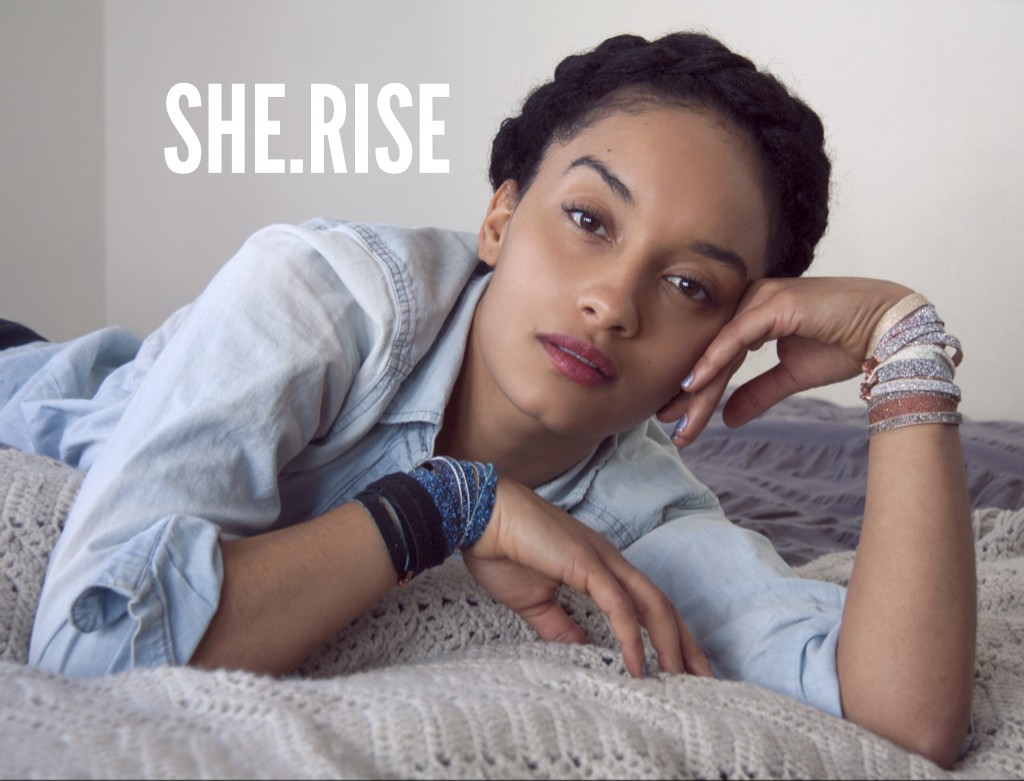 What Sherise Eways had to say was inspirational, proving she's more than just a talented designer; she's also an exceptionally caring person. Find out how Sherise finds time to give back during her jam-packed days and the advice she has to give to current students.
JW: Why the name She.Rise?
SE: I've always enjoyed the playfulness of the way my name is spelled and the inspirational aspect of it. For me, it was a way to create a brand name with an optimistic association for myself and others.
Jw: Last year you were in over 60 stores nationwide, what are your retail plans for 2015?
SE: This year we are working on expanding throughout the Midwest and East Coast, interested in high-end boutiques and jewelry stores, mainly focusing on the small, well curated, artisanal businesses.
JW: Tell us about your collection. What prompted you to go into accessories?
SE: After graduating from AAU, I managed a Hayes Valley boutique for five years and began to study what our customer was purchasing. The brands that I noticed to have consistent and straightforward sell through were making accessories, so I was inspired to make samples and start wearing them.
JW: You have had a relationship with Swarovski since using their crystals in your thesis collection for the AAU February 2008 Mercedes-Benz Fashion Week show, how did that come about?
SE: While in school, I worked as an assistant jewelry designer and was able to establish a relationship with the U.S. Swarovski Headquarters, I proposed a sponsorship and after meeting in person, they agreed to help me achieve my vision within the collection by sponsoring products for me to design with. Today, I am business partner with them promoting that my product is made with authentic Swarovski elements.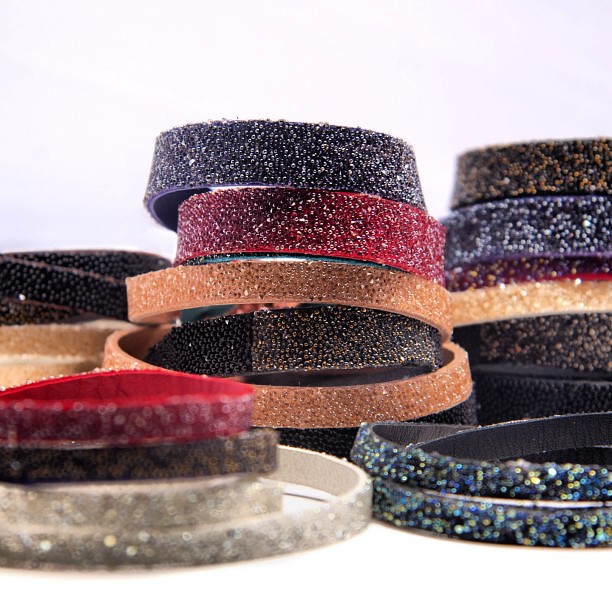 JW: Where do you find inspiration?
SE: I tend to research just about everything under the sun.  But most importantly, I love to research the relationship between technology and nature, because these two things are constantly influx with each other so that there is a consistent communication of change, its fascinating.  Like fashion is ever changing, I'm inspired by the evolution of things. This line of jewelry is especially inspired by freedom, strength and femininity.
JW: What is next for you and your line for 2015?
SE: Slowly and steadily, I am branching out to make this a full accessory line, I have plenty of design ideas for leather goods, such as handbags, belts, as well as incorporating precious metals to increase the specialness of the She.Rise jewelry line.
JW: What is the funniest thing that has happened recently in your business?
SE: My line began as a line of wrap bracelets connected by magnets. The magnets that I use are quite strong so I've received numerous photos from my customers of their magnets picking things up such as metal plated utensils!
JW: When was the first time you recognized your interest in fashion?
SE: I began to sketch clothing at the age of six years old and at that time I was living with my grandfather who was a tailor and pattern maker, so he began to see my sketches and make my clothes for me. I started going to first grade in some of my clothes that I drew and he custom made for me! I never lost touch with it, always sketching my way through school and eventually into the industry.
JW: What is your favorite memory from your time at the School of Fashion?
SE: At the time, the long hours and late nights of pattern making and sewing seemed miserable, but that is what I miss the most… learning how to work very hard on my vision and finally seeing an end result. All of that time reworking my projects really paid off. Especially the memory of working alongside such an amazing group of creative peers from all over the world, I made some of the greatest friends at the School of Fashion crunching late at night.
JW: What is your favorite memory of being in New York Fashion Week?
SE: So many great memories, it's hard to say. Somewhere in-between the final stages of accessorizing and finishing the look of my collection to the moment that I was backstage in the tents at Bryant Park. I recall one moment I was holding my breath and 15 minutes later exhaling with relief!  Smiling to myself, thinking what an accomplishment!
JW: What was the hardest fashion lesson you've learned?
SE: I've learned that through the hardships of rejection, humility and the exhaustion of burying my head in hard work, I have to always pick myself up after the trivial life lessons and keep looking ahead on my journey, whereas I'm finally starting to see a little light!
JW: Any 'insider information' from the fashion industry to share with fashion students today?
SE: The knowledge of business is as important as the design. When I started working in a boutique, I will never forget the owner saying to me, " You just got an MFA in Design, well I am about to give you a PHD in business."
JW: What advice would you give to students?
SE: If you work on it every day…. your work will improve and eventually you will have discovered your success, because hard work pays off!
She.Rise is sure to add a touch sparkle to any woman's wardrobe!
By Jeanie Walsh, MFA Fashion Journalism