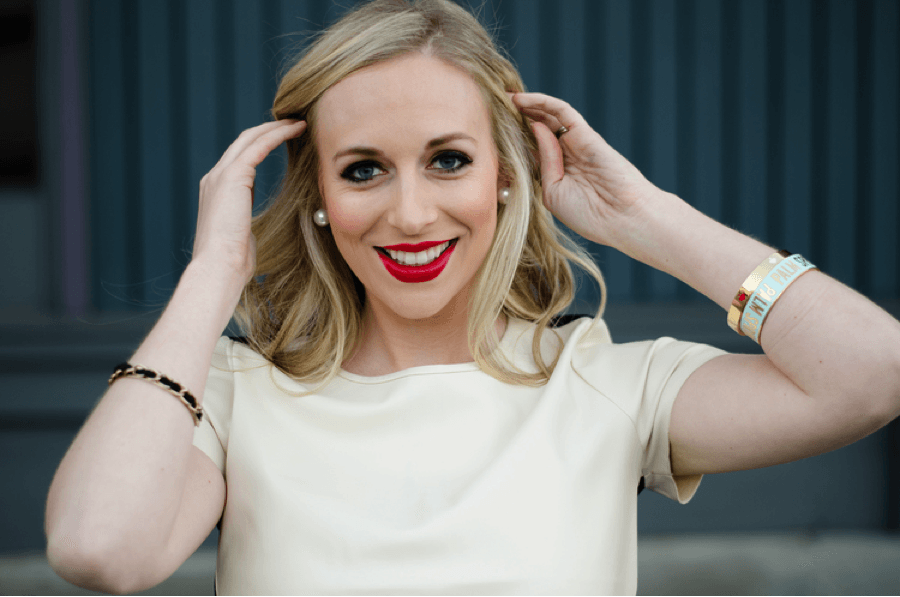 Caroline Curran needs to be on your radar. Just one year ago the San Francisco native launched her blog, Perfect 10 SF, with the intent to "give blogging a try". Little did she know that she had created something much bigger. Within the past year, Curran has turned Perfect 10 SF into a leading San Francisco fashion and lifestyle blog—earning thousands of loyal followers and landing multiple partnerships with prominent local and national brands.
Her humorous, energetic, and hard working approach to blogging makes her truly unique in the blogosphere. Curran's vision for Perfect 10 SF has been, and will continue to be, to deliver exciting and relevant content to her readers. She has balanced work, graduate school and pregnancy (all at the same time!) all while running an ever-growing blog. Clearly, there is no limit for what Curran can accomplish. I had the pleasure of sitting down (and grabbing a 'perfect' pastry) with Curran at the popular San Francisco café, b. patisserie, to chat about her blogging experience, style, and how she has managed to make Perfect 10 SF a breakout star in the over saturated blogosphere.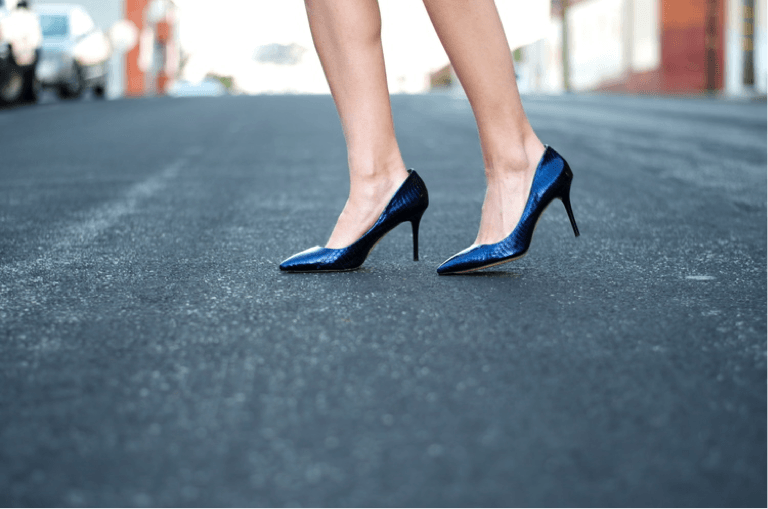 Sarah Lemp: Starting your own blog is no easy task—how did you get your start?
Caroline Curran: It was quite spontaneous actually. At the time of Perfect 10 SF's launch I was working full time at a high school as well as attending the University of San Francisco Counseling Psychology masters program—needless to say I was extremely busy! So when I had some free time during my spring break I decided to give blogging a try. That first night I stayed up until three in the morning blogging. I found that once I started I couldn't stop! Thus Perfect 10 SF was born.
 SL: How do you think your spontaneous start worked to your advantage?
 CC: One advantage was that I didn't read blogs—this allowed me to be my own person and blogger. I found it quite therapeutic actually. I was able to use the blog as a creative outlet and a way to connect with other SF fashion enthusiasts.
 SL: Why Perfect 10?
CC: I have three sisters—all with a shoe size of 7.5 or 8. I, on the other hand, have size 10 feet, so it was very tough to find shoes that fit my double-digit shoe size and my style. I like the irony of calling my size 10 feet 'perfect'—it makes me laugh and I like to infuse humor into all that I do. Once I decided on the name I never doubted it or wanted to change it. That's when I knew it was right.
 SL: You describe your blog as "The perfect blog for people who don't read blogs". What do you mean by that?
 CC: I have a random blog—you never know what content you are going to get, which is what I have found brings people back to the blog. It's an eclectic mix of content because I talk about things that excite me. I think that is why the blog works, it is a mix of everything.
SL: How has your transition into the SF blogging community been?
CC: That is funny you ask that, actually! Just today I posted on the San Francisco Bloggers Facebook page about how thankful I am for the support from fellow SF bloggers. It is a great community and I have found that everyone is very welcoming and willing to help one another. I am an extrovert and like to connect and network. Whenever I see fellow bloggers on the street I don't hesitate to tell them 'Hey! I love your blog'!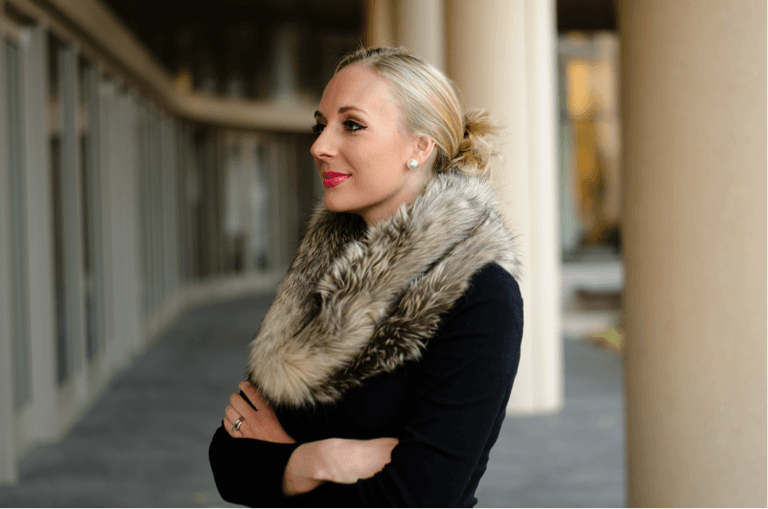 SL: How would you describe your personal style?
 CC: Timeless, elegant, sophisticated. If you couldn't already figure it out—I am also shoe obsessed. I'm always on a hunt for shoes that accommodate my size 10 feet. I love a great pair of Isabel Marant wedges… I mean who doesn't love a hidden wedge?
 SL: So, who is your favorite designer?
 CC: Carolina Herrera—her style is something I try to emulate. Her collections are so elegant and remind me of my nana. I also love Alexander Wang—he is from San Francisco, which is a bonus. His line is not particularly my style, but I'm always in awe of his creativity and what he puts out.
SL: If you could choose any two people to sit beside you front row at a fashion show, who would you choose?
 CC: My sisters—so many great experiences have been with them by side, we are very close.
SL: As a San Francisco native, you must know of all the great spots in the city to grab a bite or stop in for coffee. Where is your favorite place to grub?
 CC: Oh, there are so many amazing places! But I would have to say Reveille Coffee in the Castro—their BLTA is to die for! I may go get one today actually.
 SL: What does a typical blogging day look like?
 CC: I try to make my blog content as natural as possible. I don't feel the need to make an editorial calendar—I just do it. Wherever I am I always think about what inspires me, things that I am doing, exciting news, etc. I want to make the content relevant to readers and have fun in the process. Blogging is an independent project and you need to be driven to deliver posts regularly. I also always have my laptop on me, just in case I get inspired to write. Even when I am not working I am working.
 SL: How have you been able to turn your blog into a sustaining career?
 CC: Networking is key—as well as discipline. You need to treat the blog as if it is a job, because it is. When I first started I was constantly reaching out to brands in order to collaborate. I put in the work and was able to partner with some amazing brands like GLAM.com, Bare Escentuals, ModCloth, Yahoo Style, Zulily and The Balm Cosmetics. My goal for the future would be to be an ambassador for a fashion-tech company. It's all about looking ahead.
SL: What has blogging taught you so far?
CC: People like to work with nice people, so be nice! I always try to convey a sense of gratitude in all that I do. Everything that I have done and all the experiences I have had have helped me in unexpected ways. The greatest benefit of the blog is that I can use it as a platform to promote myself—my blog serves as a resume, writing samples, portfolio, and more. I've learned some important logistics about blogging as well. It is important to keep all communication professional, as your online presence is an extension of yourself. Another big piece of advice is that before settling on a blog name be sure that all social media channels/handles are available so your branding and marketing is consistent. That is very important!
SL: What tips do you have for fashion students and enthusiasts looking to start their own blog?
CC: Have fun with it! Keep working hard and know your path will unfold. Once you are true to yourself and enjoy what you do, the possibilities are endless.
 By Sarah Lemp