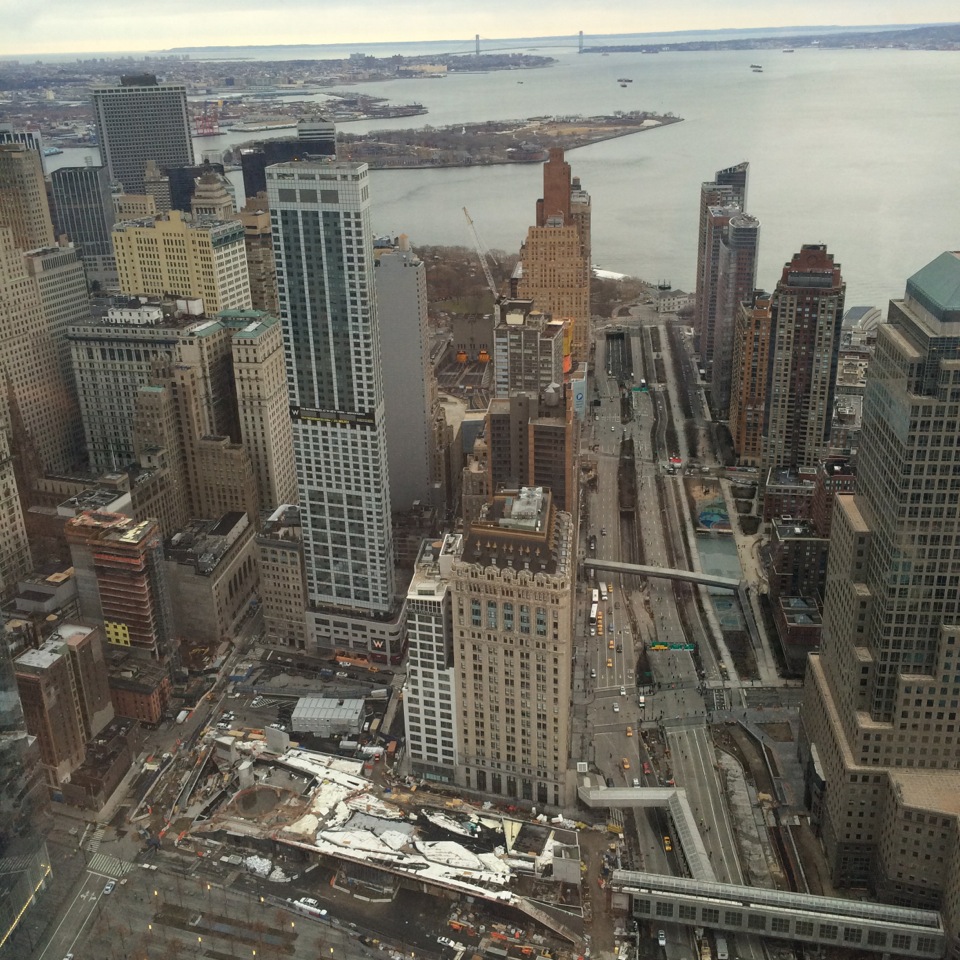 The 10th annual Teen Vogue Fashion University was held at Conde Nast's new headquarters located at One World Trade Center in NYC. The event, which offered three majors, rounded up some of fashion's biggest players and influencers including Michelle Pham, Landra Minie, Who What Wear's Co-Founders Katherine Power and Hillary Kerr, Jessica Simpson, top bloggers, a panel of Teen Vogue editors and other industry professionals.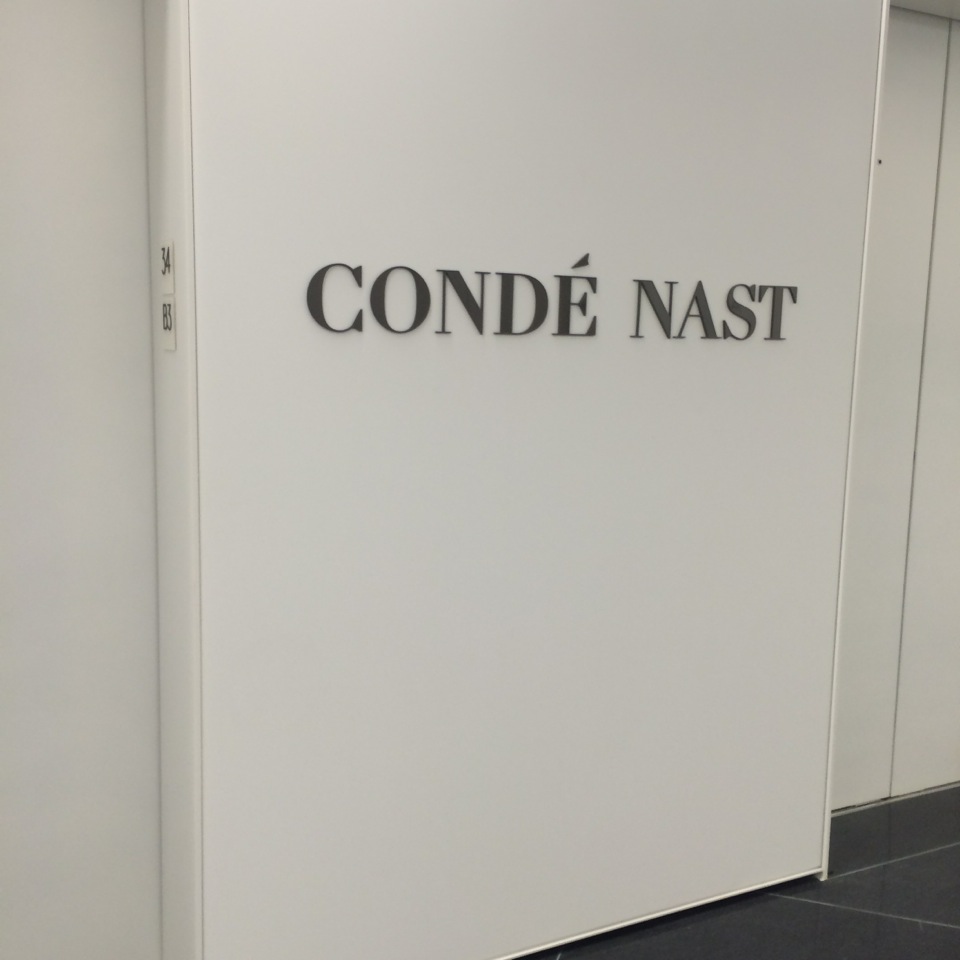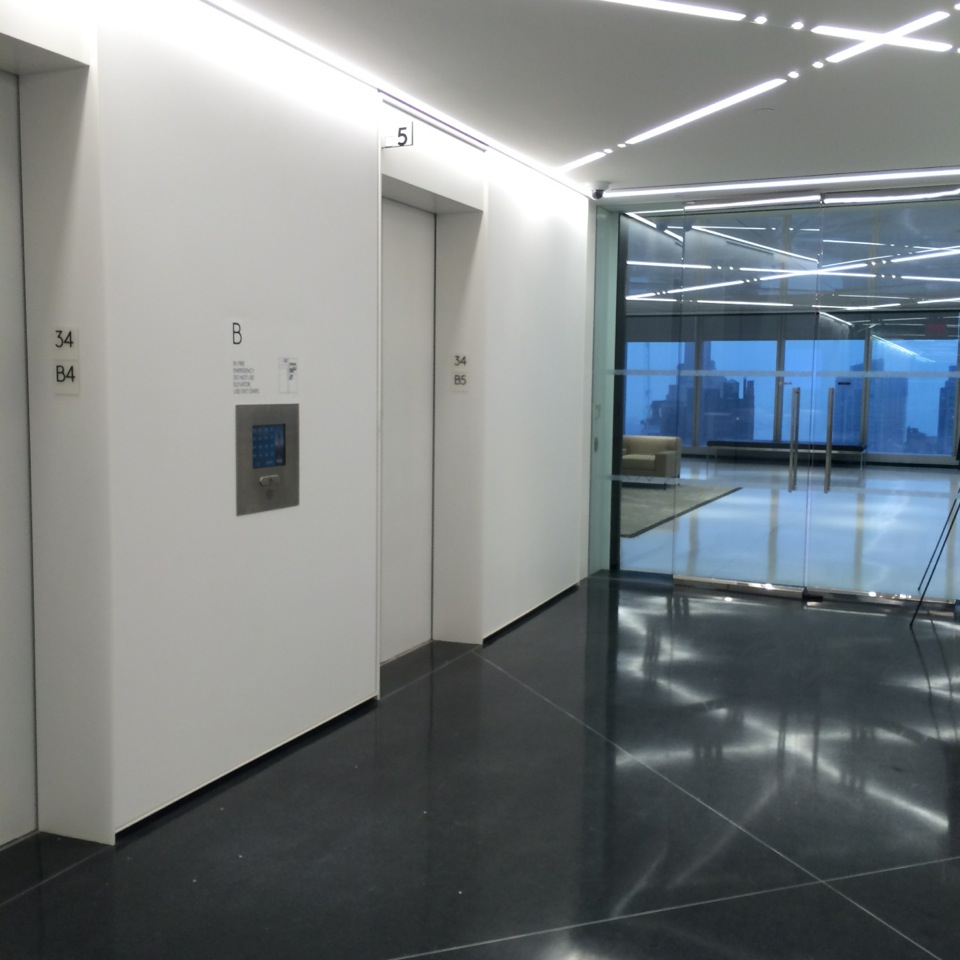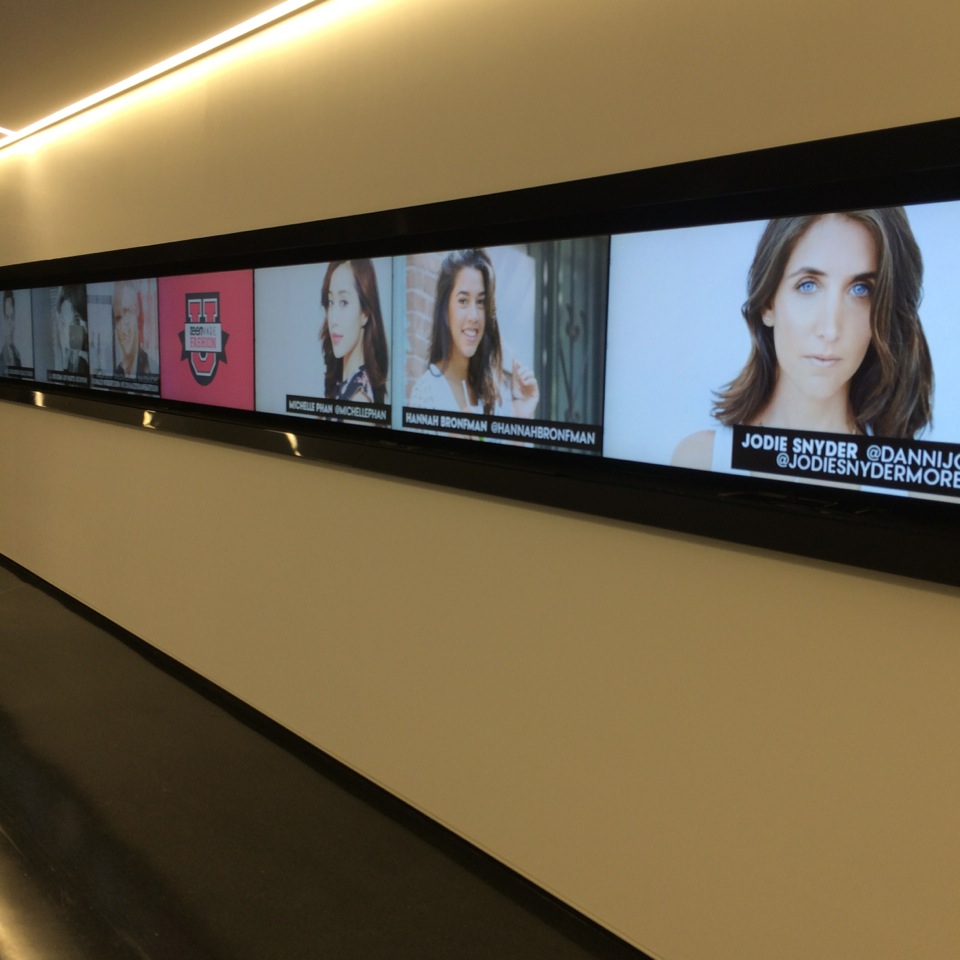 The three-day event started with at kick-off party at Express in Times Square where students mingled with the magazine's Editor-In-Chief, Amy Astley, and Style Features Director, Andrew Bevan. Classes were then held on the 64th and 65th floors of the building, which featured a lobby that celebrated the release of  the new Cinderella. Specialty designs from Eddie Parker, Zac Posen and Coco Rocha were on display as were sketches by Donald Drawbertson and Charlotte Tibury. The utterly inspiring and posh event was organized by Teen Vogue and drew students from across America and neighboring countries. The seminar series allowed fashion insiders to share their career-launching tales, current ventures, personal antidotes and advice with aspiring fashion hopefuls.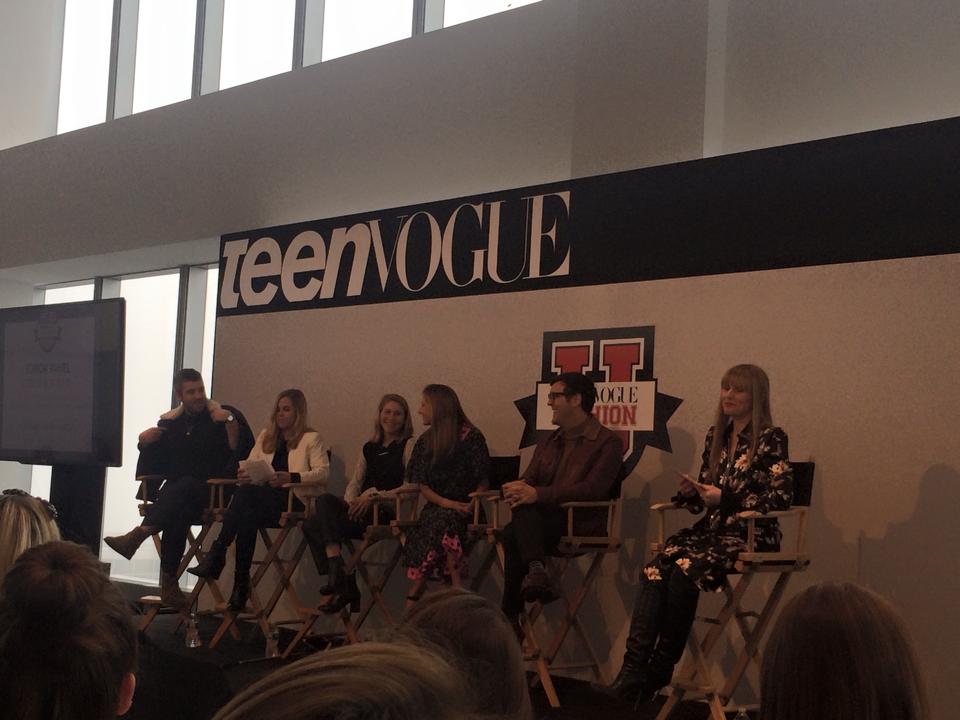 Below are my top 10 take aways from the event, which I hope you'll also find informative!
1) "Have a knowledge of many things."- Vashtie Kola (Director, Filmmaker, Artist, Designer, Creative Consultant and DJ)
The multi-credited and achieved artist, Vastie Kola, stressed the importance of having many facades in order to reach peak success. Personal and passionate interests should be taken seriously as they can differentiate you from the pack, while showing your dedication to one aspect of life outside of fashion. Knowing a second language or embracing different cultures might just be the extra key to propel you into a job or opportunity other than what you originally sought after. Kola shared that her love of Jordan Shoes eventually lead to a collaboration, making her the non-athlete to design a shoe for the line. Being a well-rounded individual is causally stated, but actually adopting the passion for a new subject, area of design, social movement, underground artist or technological movement can make you a better marketable and knowledgeable individual.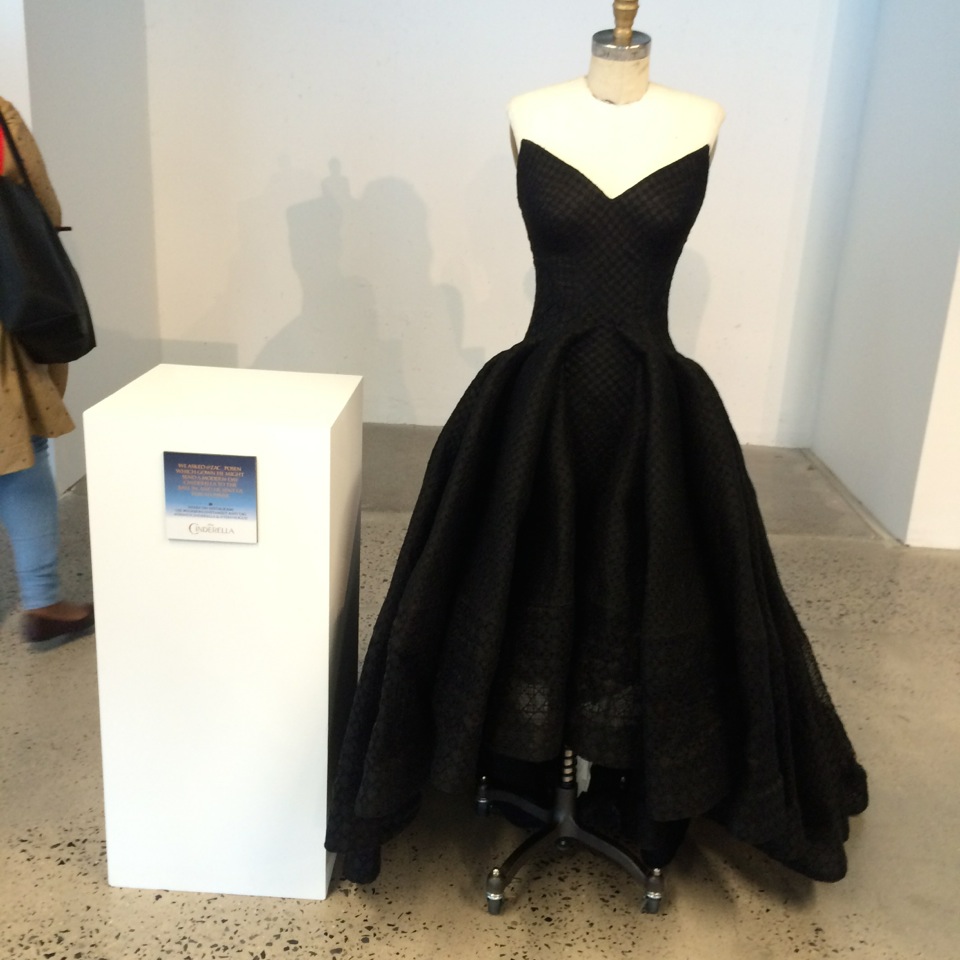 2) "Team over idea."- Jens Grede (Co-Founder of Fame Denim)
The über famous denim company's co-founder spoke on building a brand in three years. Grede highlighted the value of execution. He stated that an 'A' idea with a 'B' team is a 'C' idea to account for the lack of execution of a brilliant idea. Rather a 'B' idea with an 'A' team is an 'A' idea. He noted that many people have creative ideas, but that having ideas without a team to bring visions to life isn't truly a great idea, it's just a thought.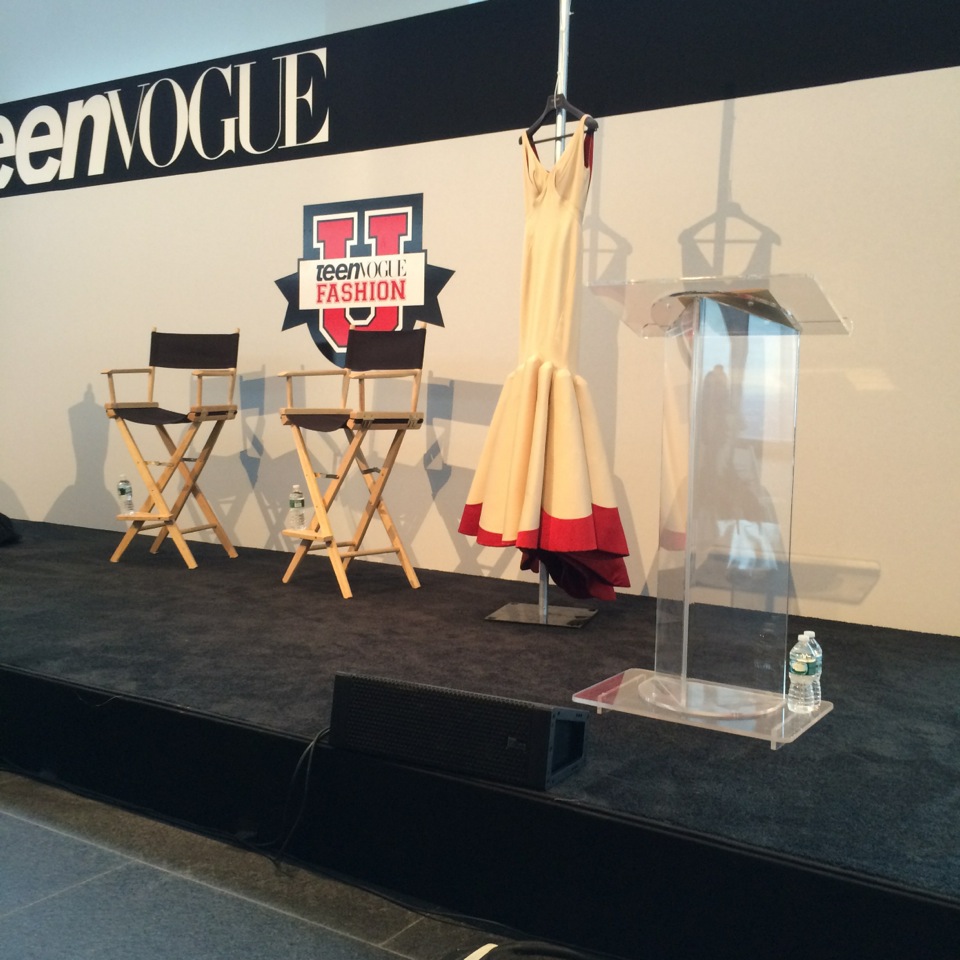 3) "Marketing equals telling true stories."- Jens Grede (Co-Founder of Fame Denim)
The man who choose Karlie Kloss as his muse and brand ambassador repeated over and over that selling a brand requires telling the truth. He added that in order to have a good market for your company you must craft a good product, which is true as great marketing comes from the ability to tell a true story. No one would ever buy polyester for the price of cashmere and the same goes for a brand starting out. Having a great product or design at the right place and the right time, that is of good quality and execution, will make for great marketing. Consumers crave products which promise qualities showcased in marketing ventures. Adhering to honesty will not only make your brand good, but will make it desirable.
4) "Find and execute internships in different areas." –Miceala Erlanger (Stylist)
The famed stylist of Lupita Nyong'o, Oliva Munn, Jared Leto and Jaime Foxx is most definitely not a one-sided expert. Miceala emphasized the value of learning an array of skills from different departments within the fashion sphere. Internships offer the time to learn and meet credited professionals within an industry. Understanding the fashion world should not be narrowed down solely to your desired position. Working in public relations, sales and marketing will make you a well-rounded player in the industry with the knowledge and experience to back your understanding.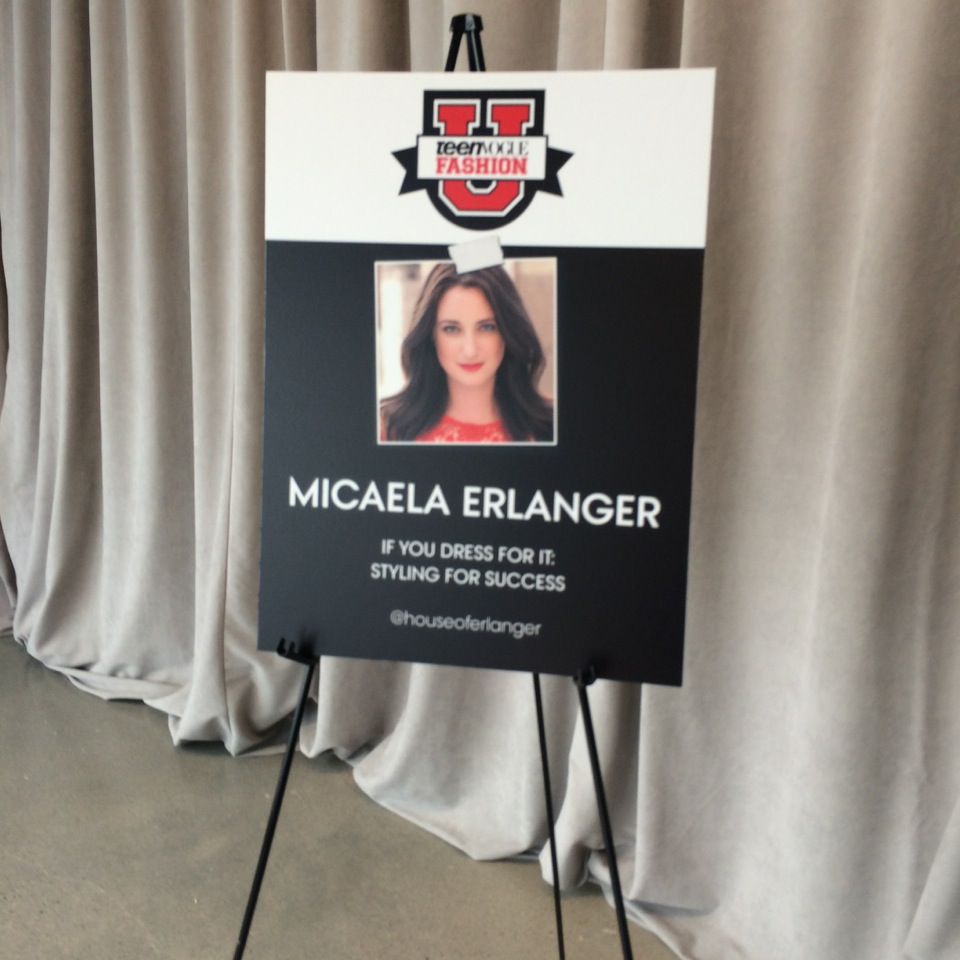 5) "It's about doing it."- Miceala Erlanger (Stylist)
Upon realizing that life in the medical field wasn't her forte, Miceala made the jump to what she'd always found in her heart to be calling her name. While many people resort to dreaming and planning the ideal job, project or life, it really comes down to doing it. Jumping off the cliff of fear and into the life you want can only be done by you. Going after what you want is essential for self success and while you may weigh pros from cons in any big decision, just doing it and finding out what is to come after you've made the move is utterly rewarding. Miceala said she's never looked back.
7) "The importance of parents. " –Zac Posen (Designer)
The modern American fashion designer, CDFA Perry Ellis Award Winner, Project Runway judge and Brooks Brother creative director spoke of his journey to success. Upon leaving Central Saint Martins in London and gaining attention for his work, Posen returned to his childhood home in NYC. He turned his parent's family room into a workshop where he created his first collection alongside his small, but mighty, team. Posen credits his artistic father and supportive mother for helping him pursue his gift and get his company off the ground at such a young age. Posen spoke of his tireless work nights sleeping on the couch along with his team in his early days as a key to his launch and success.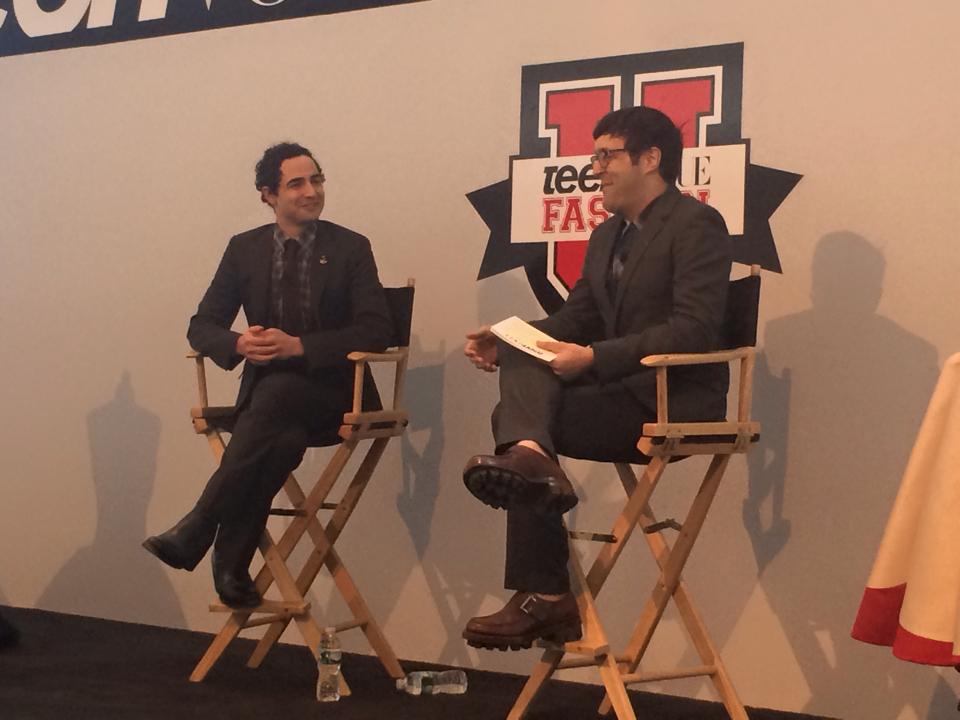 8) "Don't let the fear of not being picked up keep you from believing you will."- Jodi Snyder (Co-Founder and President of Dannijo)
Danielle Synder and Jodi Synder Morel founded the stylish cool girl jewelry line Dannijo in 2008. Finding a young love for jewelry making, the sisters began crafting items with their father's medial instruments. The duo sold their pieces to fellow piers and to small local boutiques where they began to discover a following. Upon graduating college and landing corporate jobs, the sisters decided to go after their young love in the pursuit of building their business, only allowing themselves six months to get the company off the ground. They created each piece by hand during their early NYC days and spent immense amount of time contacting department stores, small retailers and other fashion outlets. Jodi spoke of her sister Danielle's fearless personality, which eventually landed them a spot on the Bergdoff Goodman sales floor. Her initiative to reach out to buyers at BG resulted in an instant partnership. Jodi spoke of heart and timing being ideal factors for their company's breakout success.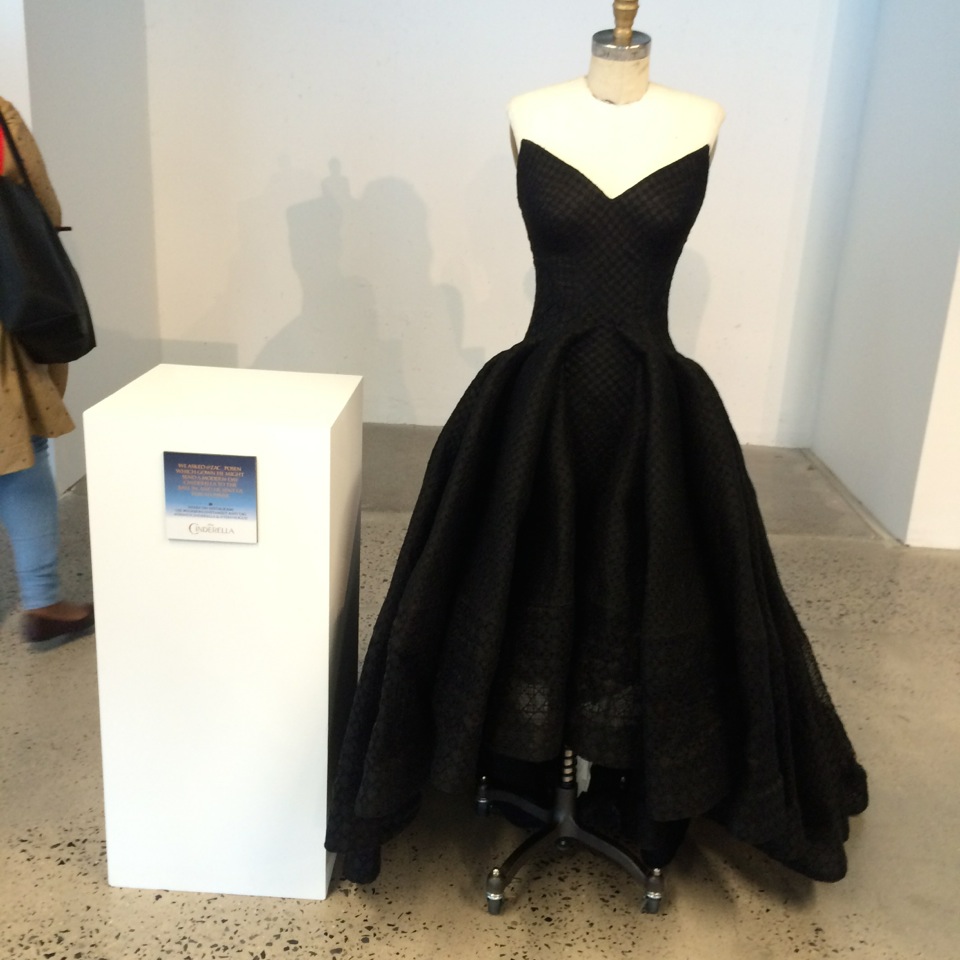 9) "Sense of Style."- Rebecca Minkoff (Designer)
What does Rebecca Minkoff look for when she interviews potential employees? Personal style and a sense of fashionable instinct. Nothing is more unflattering or ill-fitting when your not dressing as you.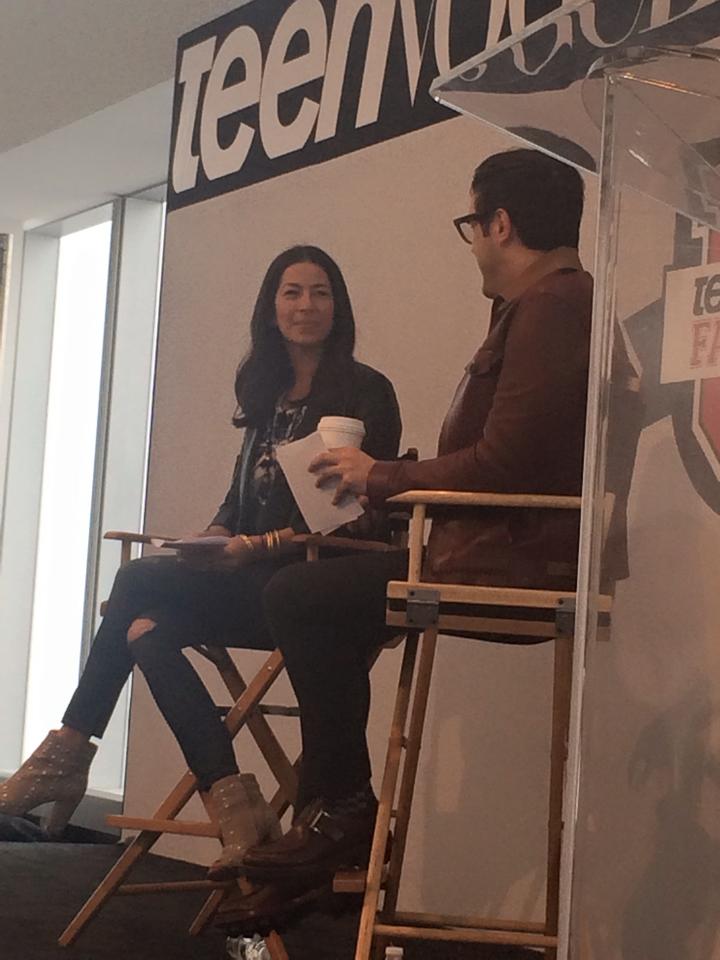 10) "Keep reading."- Brandon Maxwell (Stylist)
Lady Gaga's red glove stressed the importance of reading often. Discovering a favorite artist, authoror director not only allows you to find inspiration and expand your creative knowledge, but it can be handy in conversion. Connecting with someone over an article in The Wall Street Journal may lead you to a relationship you might not have had. In addition, having a go-to designer which you've followed and admired allows you to draw references and really follow a major player in fashion. Having the knowledge of the designer's inspiration for the collection, their outside likes, past or current collaboration projects and their overall aesthetic is important. It's impossible to know the ins and outs of the many hundreds of designers, but having the knowledge of a handful designers can redefine and narrow your own creative taste. With stylists' abilities to pick and choose from many designers and their work, having a favorite can minimize the overwhelming wave and allow one to dive deep into one's work, so choose wisely.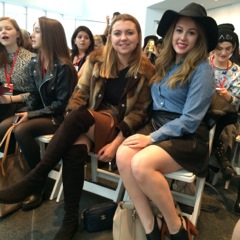 Written By: Stacey Bledsoe, B.F.A. Fashion Styling, staceybledsoestylist.com