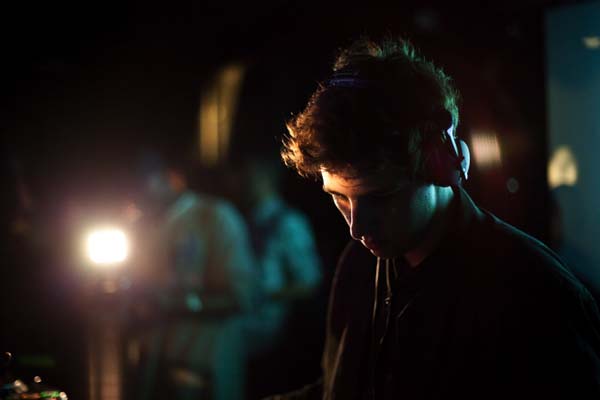 During finals time, "Friday" really loses its meaning. It doesn't matter what day of the week it is, because you're going to be studying and working until the wee hours trying to get all of your projects done. It's painful, it's exhausting, and we can't wait for it to be over. But, in the hopes of adding a little spark of happiness during these trying times, we've got a supercharged edition of A Little Music for Your Friday.
We're not just sharing a new song this week – we've got an entire set by the uber amazing Jamie XX, the stellar producer, mix-master extraordinaire, and one-third of The XX. This set is from a recent Boiler Room session in London, and really shows off Jamie's talent and extensive range. For nearly an hour, he seamlessly blends house, disco, chill-wave, and even his new track with Alicia Keys – not to mention a few of our favorite XX jams. It's the perfect mix to keep you going late at night and for an impromptu dance session when you need to let loose for a minute.
Follow the jump to listen and good luck as you finish up the semester!
Photo Courtesy of Jamie XX.