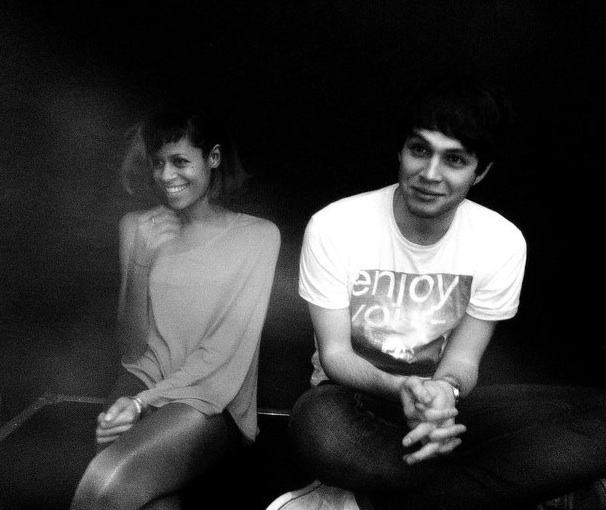 Aluna Francis and George Reid of AlunaGeorge. Photo Courtesy of AlunaGeorge.
TGIF! TGIF! It's finally Friday, and now that midterms are over and you've submitted your projects and presentations, we're sure you're ready to let off a little steam. Luckily, it's Halloween weekend, so there will be plenty of opportunities to let your hair down. And it the spirit of celebration and all things fun, we've got another edition of A Little Music for Your Friday.
This week's pick comes from one of our recent discoveries – AlunaGeorge. A few months ago we heard their track "You Know You Like It" and immediately fell in love, and when the video for their latest single, "Your Drums, Your Love", was featured on NOWNESS, we knew that they were ones to watch. The duo, comprised of Aluna Francis and George Reid, expertly combine classic pop and R&B sensibilities with modern dance beats, forming a beautifully dynamic sound – not to mention Aluna's soulful voice is out of this world.
The music video itself is also unbelievably cool. It was an opportunity for the two to collaborate with friends, they told NOWNESS, including the young illustrator, Arran Gregory, whose work provides an engaging backdrop to the film as pop-and-lock dancers propel the story forward through movement. With a sound and an aesthetic this amazing and fresh, we have no doubt that we'll be hearing much more about AlunaGeorge in the very near future.
Follow the jump to watch the video!