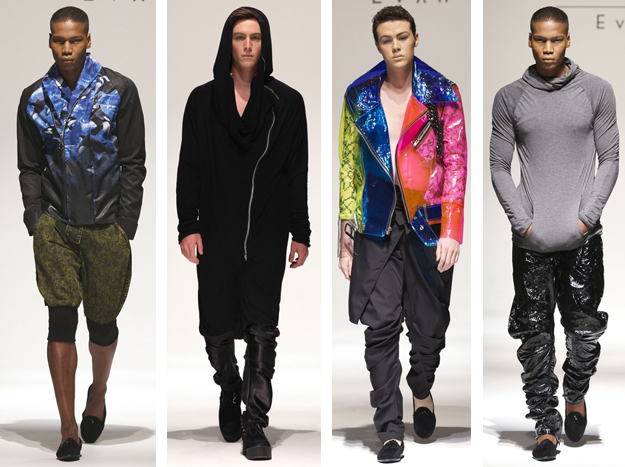 Photos: Katie Jones
Elliott Giffis, a 2011 BFA Menswear Design alumnus, recently launched his first collection – Elliott Evan – at Concept Fashion Week in Los Angeles! The innovative collection was actually a side project for the designer, which he completed in his spare time. Women's Wear Daily  said of the debut, "Elliot Evan ventured into colorful prints, bringing a welcome addition to the monochromatic, sporty looks that his local counterparts have been showing for seasons now." Not too shabby for a first collection! We caught up with Elliot after the show to learn more about the inspiration behind his collection, his feelings post-show, and what he's working on next!
What was the inspiration behind your collection?
This collection comes from a specific idea: "The lightness of living, everything was always seen through, however, it was always darkness.." I translated my inspiration through patterning techniques mixed with lighthearted and almost sarcastic prints. I used vinyl, which was very difficult to work with, and mixed familiar masculine cuts with more delicate fabrics – even lace. I created intricate closures that allow the garments to be worn in different ways without feeling contrived.
Follow the jump to read more!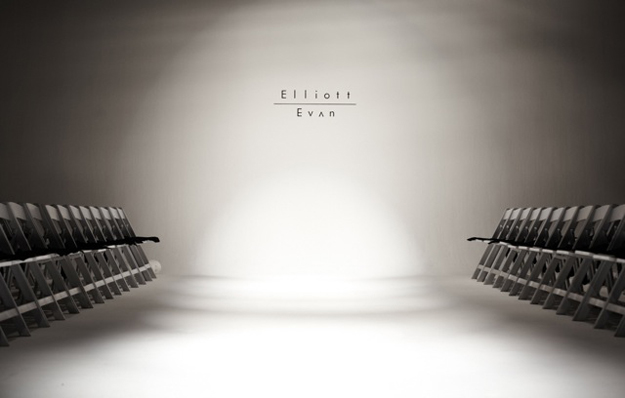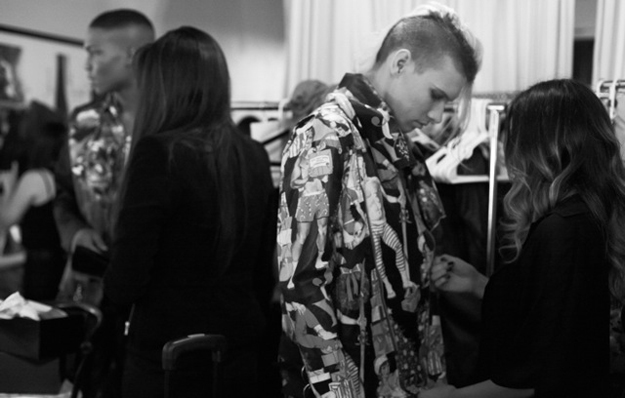 How did you get involved with Concept Fashion Week?
While I was still at a student at the Academy of Art University I interned with a designer who showed during the Concept Shows a few years back and saw what an amazing show they put on. Considering Los Angeles Fashion Week isn't one of the major fashion weeks – Concept does a great job of putting a very professional show. I really enjoyed it!
Do you have a favorite piece or look from the season?
There is a section of repetitive layered black and grey pieces that I really like due to the complexity of the pattern work – they are all one solid garment. It is something that most people wouldn't necessarily appreciate, but to me, the technical aspect is super rad.
Were you nervous debuting your first collection?
I was extremely nervous! The collection started as two different projects, so I was really worried about the cohesiveness of it. The clear jackets were a collaborative effort with a good buddy of mine, he is a hair colorist and it was his interpretation of color, future, and space combined with my language of fabrication.
And the whole idea of putting what I've been working on between jobs, just for personal development, out there for the world is tough because now my private work is being judged by the public.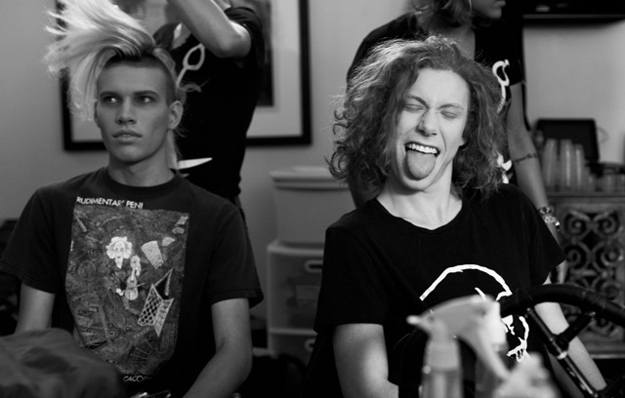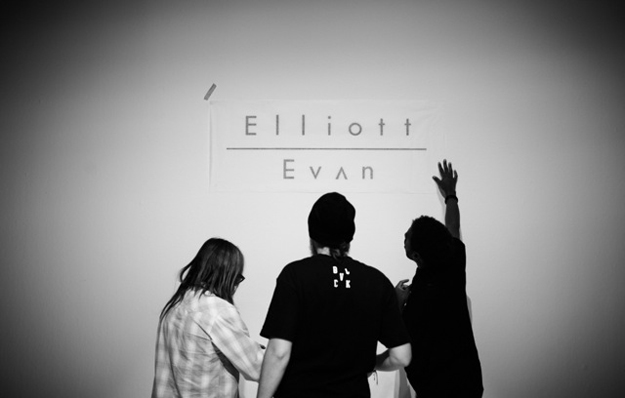 And how did you feel after seeing it on the runway?
Though some garments didn't look as good as possible for different reasons, I was really proud of the overall outcome. Seeing a model wear something that I had imagined in my head and then only seen flat – finally seeing it on a moving male form was really rewarding. And the feedback immediately after was unreal – it seemed like people were really stoked and that's all I could ask for!
What will you be working on next?
I'll be going back to working as a pattern maker, and continuing to work on my own collection and personal development when time allows. I also have another project that is coming into fruition, that I'll leave a secret for now – but its rad!
Can't wait to see what it is – congrats Elliot! And be sure to check out the entire collection on WWD.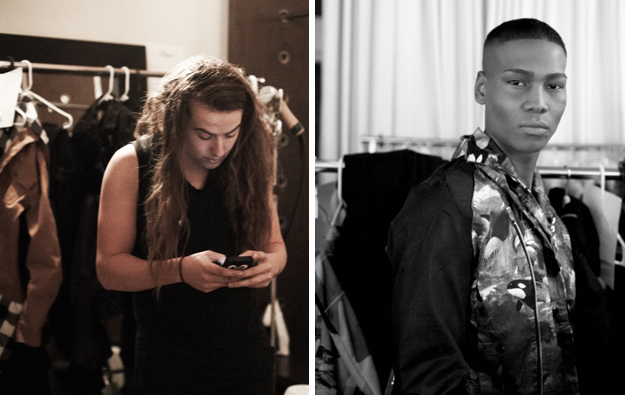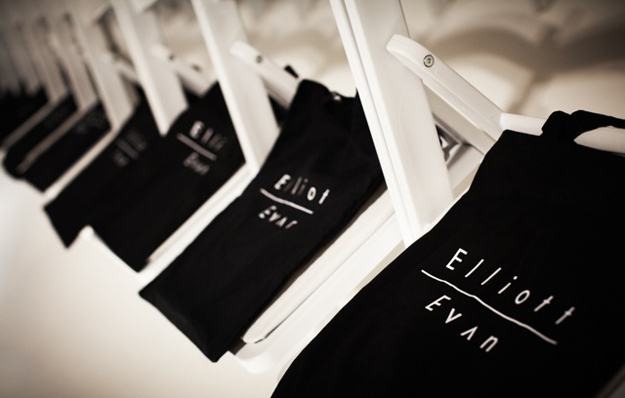 Photos: Fashion Shot