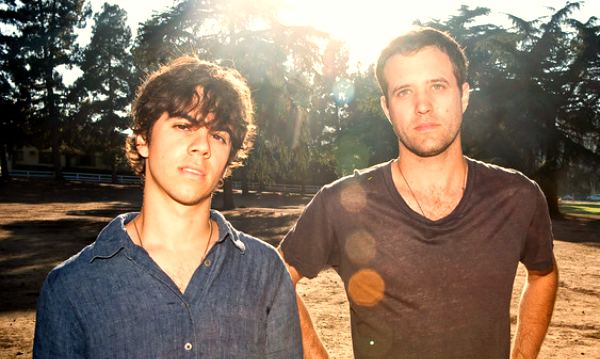 Electric Guest founding members Asa Taccone and Matthew Compton.
We hope you have all enjoyed your first weeks of summer vacation! We've been feeling the summer mood here in SF with all of this glorious sunny weather, and have been looking for some summer tunes to match. One of our new favorite bands is Electric Guest, an L.A. based quartet with an amazing sound. They just released their first album last April, Mondo, produced by the legendary Danger Mouse (if you're interested in why he started working with the band – read his letter here.) There has been a lot of buzz around the band, and we can't wait to see them at Outside Lands in August!
We love the entire album, but our current favorite is Awake. It just feels like summer – we can see ourselves playing this in the car, driving down PCH on our way to the beach. So if you're planning a coastal drive, or just looking for the perfect summer song, here you go!
Follow the jump to listen!