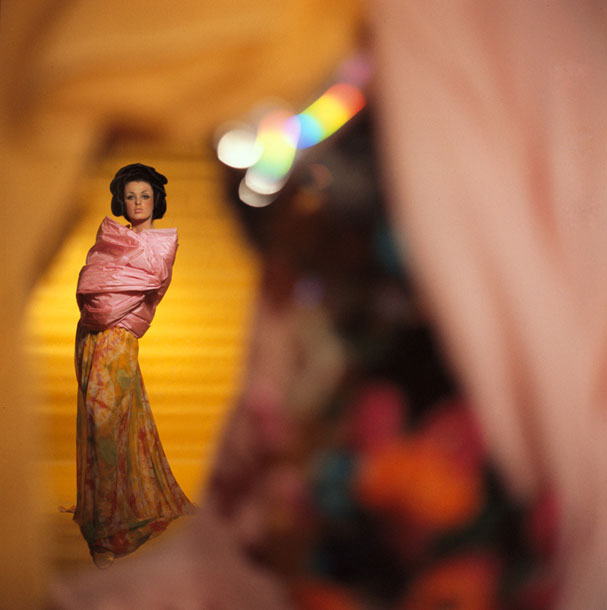 Untitled by Gordon Parks. Photo Courtesy of The Gordon Parks Foundation.
In today's edition of Monday Morning Photo, we're sharing one of our all time favorite fashion photographs, Untitled by Gordon Parks. Gordon Parks was a man of many talents – film director, novelist, journalist, activist, and groundbreaking photographer. He began his career as a society portraitist, but soon gained notoriety for his collection of images chronicling Chicago's black neighborhoods in South Side.
After a fellowship in Washington, D.C., Parks moved to New York City, and was commissioned by legendary art director Alexander Liberman to shoot for Vogue. He also continued to chronicle the black communities, and his photos of a Harlem gang leader earned him a staff position at Life magazine. Throughout the years, he never lost his interest in fashion, and went on to co-found and act as the editorial director of Essence Magazine.
His work is currently on display at the International Center of Photography in New York, and we're so happy that this photo was included in the exhibit. The shot creates such an interesting perspective, and exudes glamour. We hope it inspires you on this Monday morning!
Source:The Cut