By Annet Katan, MA Art Direction
Nothing says "back to normal" like a return of the biannual Styling meetup that took place on September 15th in the atrium at 625 Polk Street, organized by Flore Morton, Associate Director of the School of Fashion.
The atmosphere was incredible, and it finally feels like 2019 again – students are networking, connecting, and finding talents to collaborate with on upcoming projects, which is highly rewarding and can produce great results.
For some students, this is the first onsite semester of many; and for some previously online-only students, this is the first and the last onsite experience.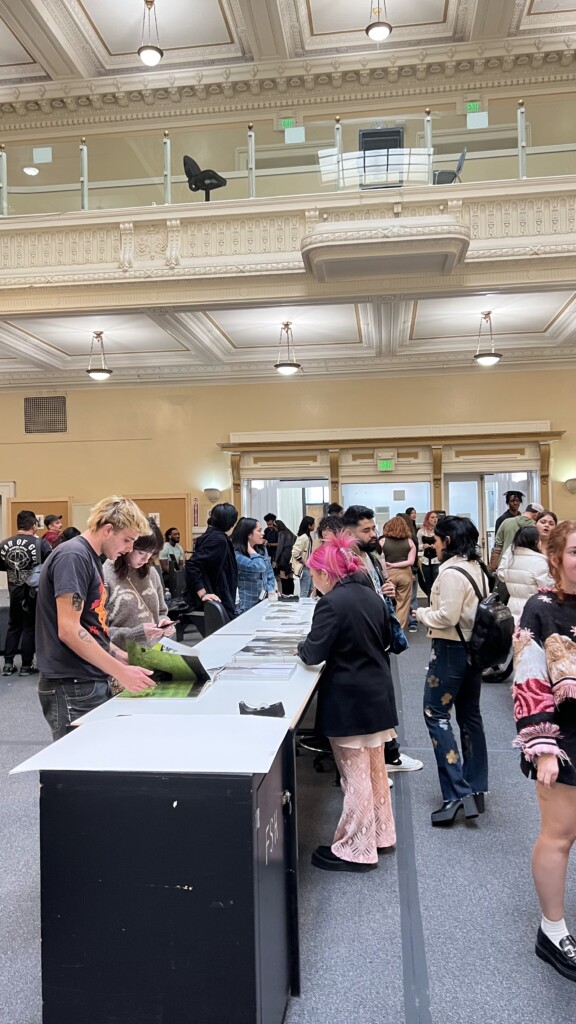 "I have been organizing a styling meetup event every Spring and Fall semester for the past ten years to help styling students find collaborators for their projects in class," shares Morton. "After all, stylists cannot do everything on set, so it is crucial for them to find photographers, makeup artists, hair stylists, fashion designers, and models that are just as passionate as they are about building their portfolios. Since its inception, I have seen such an increase in the quality of pictures in class that it has become a bi-annual tradition many fashion and photo students are looking forward to."
At the event, several students shared their thoughts on having the opportunity to meet models and photographers and how important it is for their projects. Plus, getting access to the styling closet is a game-changer! They finally feel confident about upcoming projects, which brings less stress and overthinking moments like – where can they find photographers and models? Having all these options is essential for fashion students.
It was incredible to see so many of our peers that we have seen on Zoom many times but never in person. Some flew from LA and Portland for the occasion and planned to return to San Francisco to shoot their projects in the upcoming months.
"I heard loud and clear from students that they could not wait to have it back onsite," says Morton. "I could feel the joy of the students to find back a sense of normalcy, being able to meet each other in person and discuss face to face what projects they could collaborate on."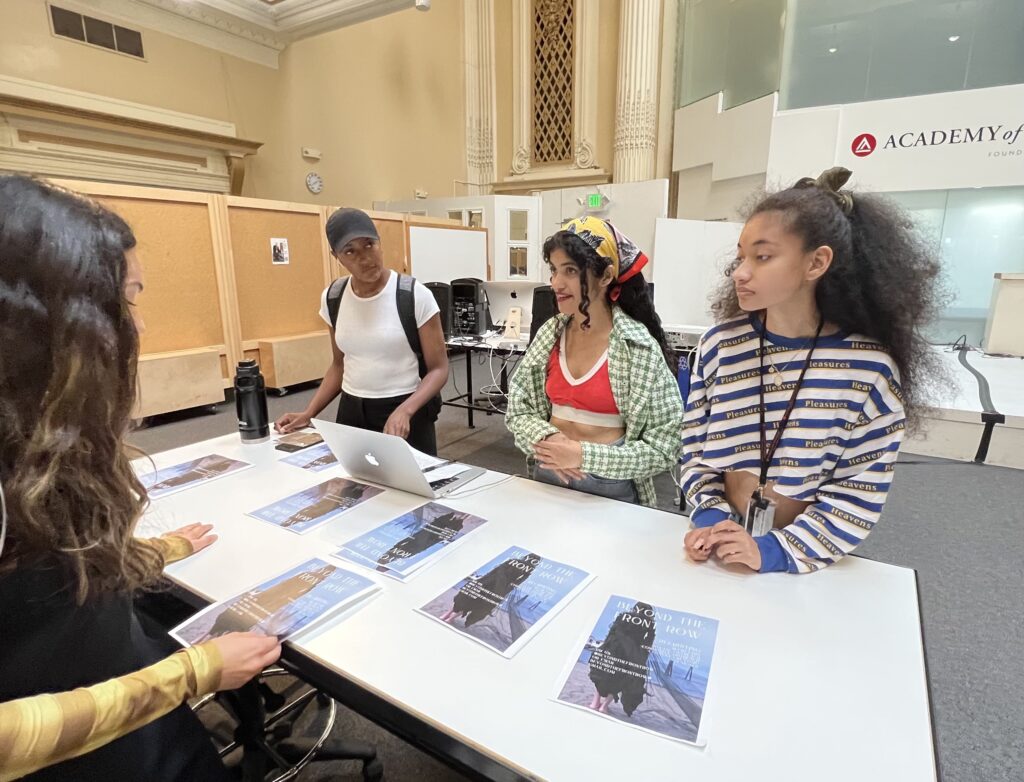 The event was held only online via Zoom for the last two years – "On Sept 15, it was the first meetup in person since our last one in February 2020, one month before the lockdown," Morton explains. "In the past two years, I held it on Zoom, where students could meet in breakout rooms. It was fantastic for the online students and our onsite students, who also had to move back home, to be able to connect and find collaborators in their area."
Putting on the meetup was a collaborative effort. Morton expresses her thanks by saying, "I want to thank the photo department, particularly Edwin Vargas, Timothy Archibald, and John Vano, for their support in promoting the event to their incredibly talented students."
It was terrific to feel all these moments together as a prominent fashion community, a community of creative, and like-minded people. We all can't wait till next year's event, which Flore says will be held onsite and on Zoom next February.