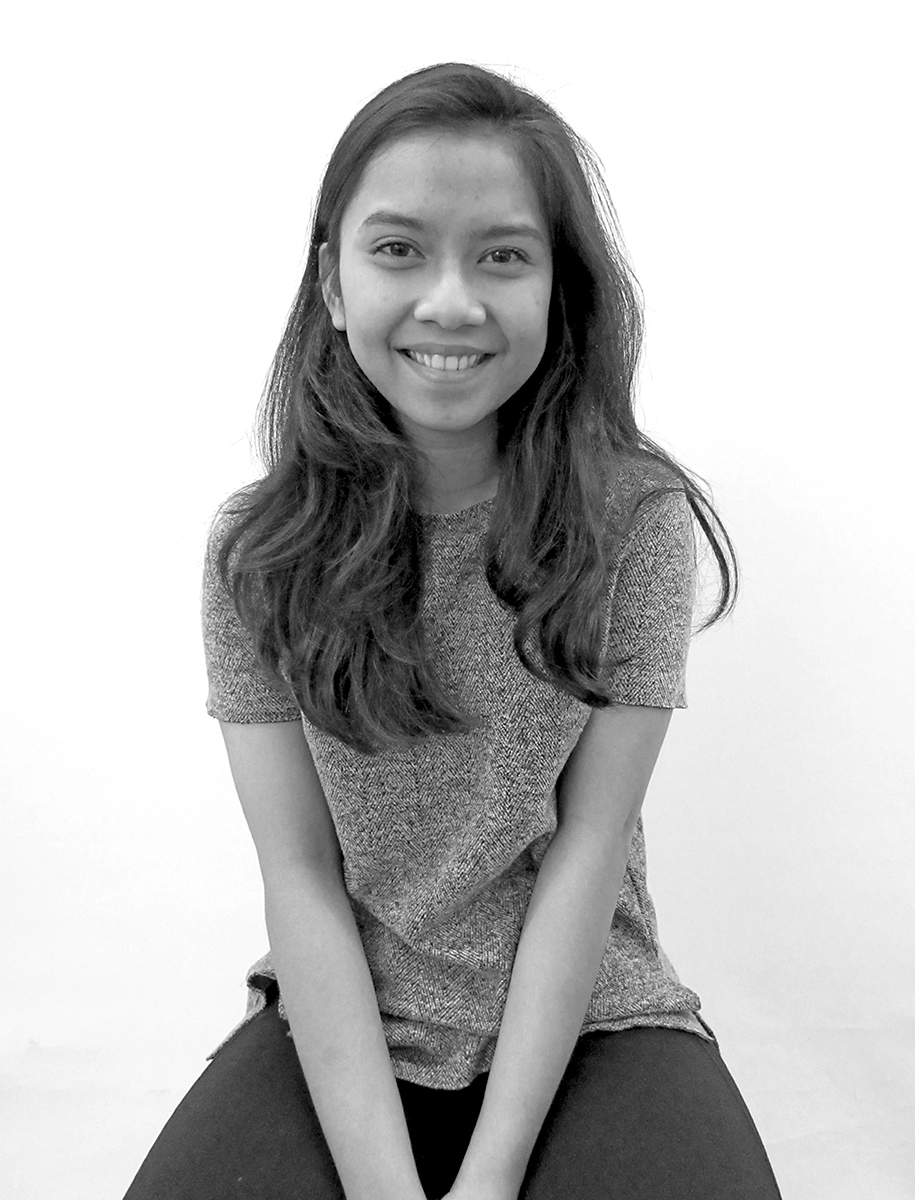 Originally from Jakarta, Indonesia, BFA Fashion Design student Febri Artha Jayanti came to Academy of Art University with design experience already under her belt. In 2013, Jayanti interned at Jakarta-based fashion retailer, Valino Donna, and worked backstage at Jakarta Fashion Week.
For her final collection as a School of Fashion student, Jayanti collaborated with BFA Knitwear Design student Rebecca Dovenryd Almberg. Jayanti's designs are inspired by the burnt and ravaged artworks by American artist Valerie Hegarty. Bold, structured padded shoulders and asymmetrical pleats evoke images of Hegarty's scorched paintings and contorted frames. By incorporating variations of knitwear pieces, Jayanti was able to make her structured and tailored collection fresh and modern.

Fashion School Daily: What is your favorite memory of being in the School of Fashion?
Febri Artha Jayanti: My favorite thing is how everyone in class becomes one big family. Everybody supports and helps each other out no matter what.
FSD: What is your style motto?
FAJ: I can never have enough t-shirts.
FSD: What is playing on your iPod?
FAJ: 'Big Ideas' by The Boxer Rebellion.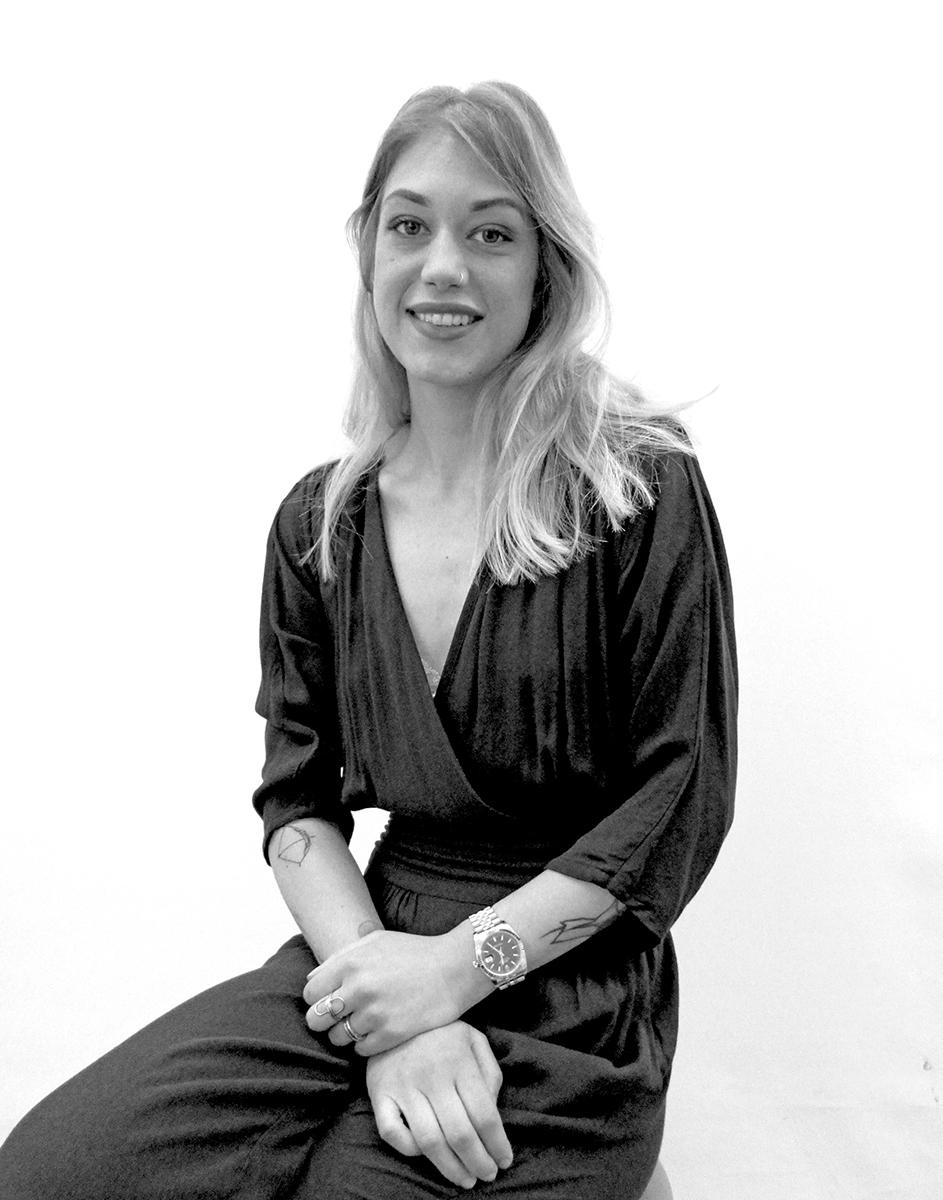 One look at BFA Knitwear Design student Rebecca Dovenryd Almberg's work, and it's easy to see her Scandinavian roots. Having been born and raised in Skövde, Sweden, the sleek minimalistic fashion sensibility synonymous with Nordic design seems to come naturally to Almberg. Having already worked at the likes of Marville, Ralph Lauren, and Acne Studios New York, Almberg is well on her way to making a name for herself.
Almberg's graduation knit designs were created in collaboration with BFA Fashion Design student Febri Artha Jayanti. The attire worn by nuns of the Catholic institution, Daughters of Charity, in 1910 inspired the silhouettes and yokes of her collection. For Almberg, every stitch has its own character, so she let the natural life of each stitch inspire and shape her garments.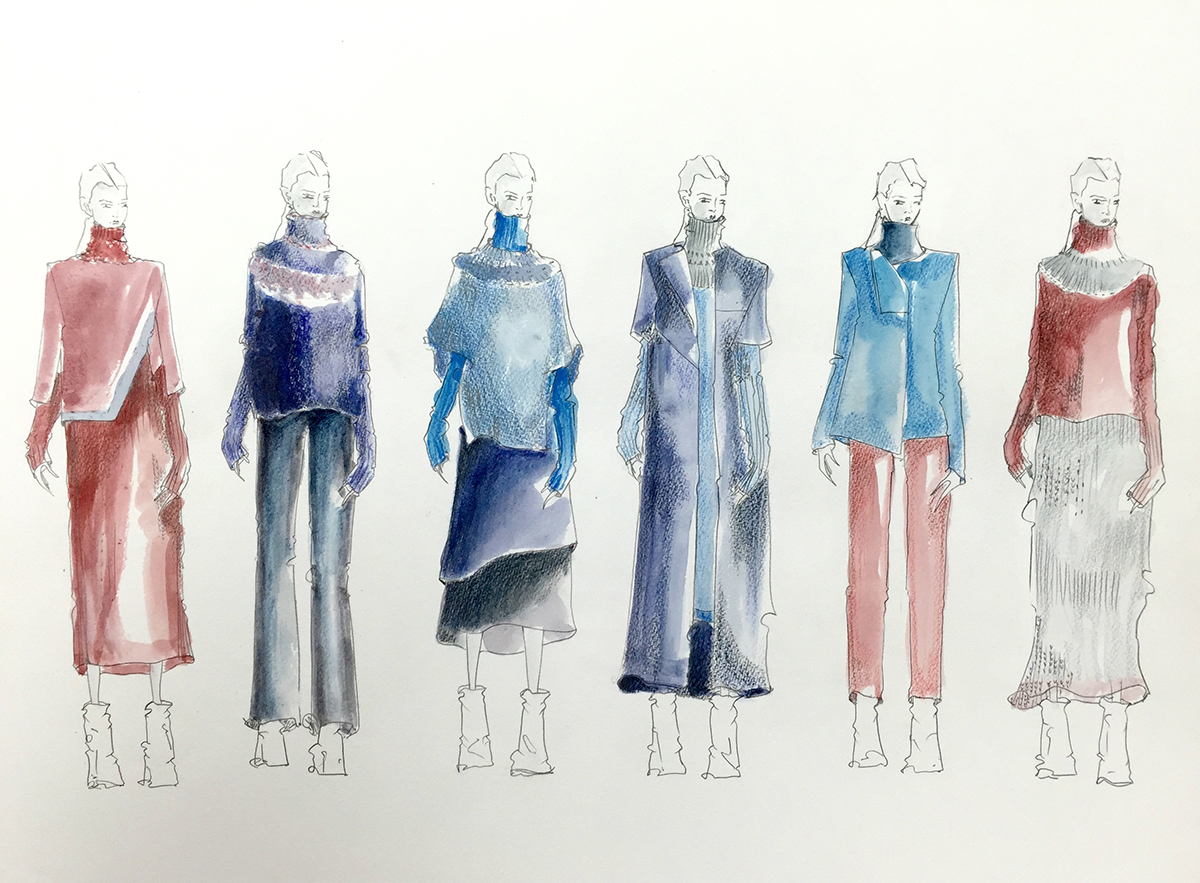 Fashion School Daily: What is the best advice you have ever received?
Rebecca Dovenryd Almberg: Traveling is the University of life.
FSD: What advice would you give students who want to do collection?
RDA: Time management is key! Also surround yourself with like-minded, driven people.
FSD: What is your greatest style regret?
RDA: Buying a pair of Sketchers.
Written by Angela Han, BA Fashion Journalism.