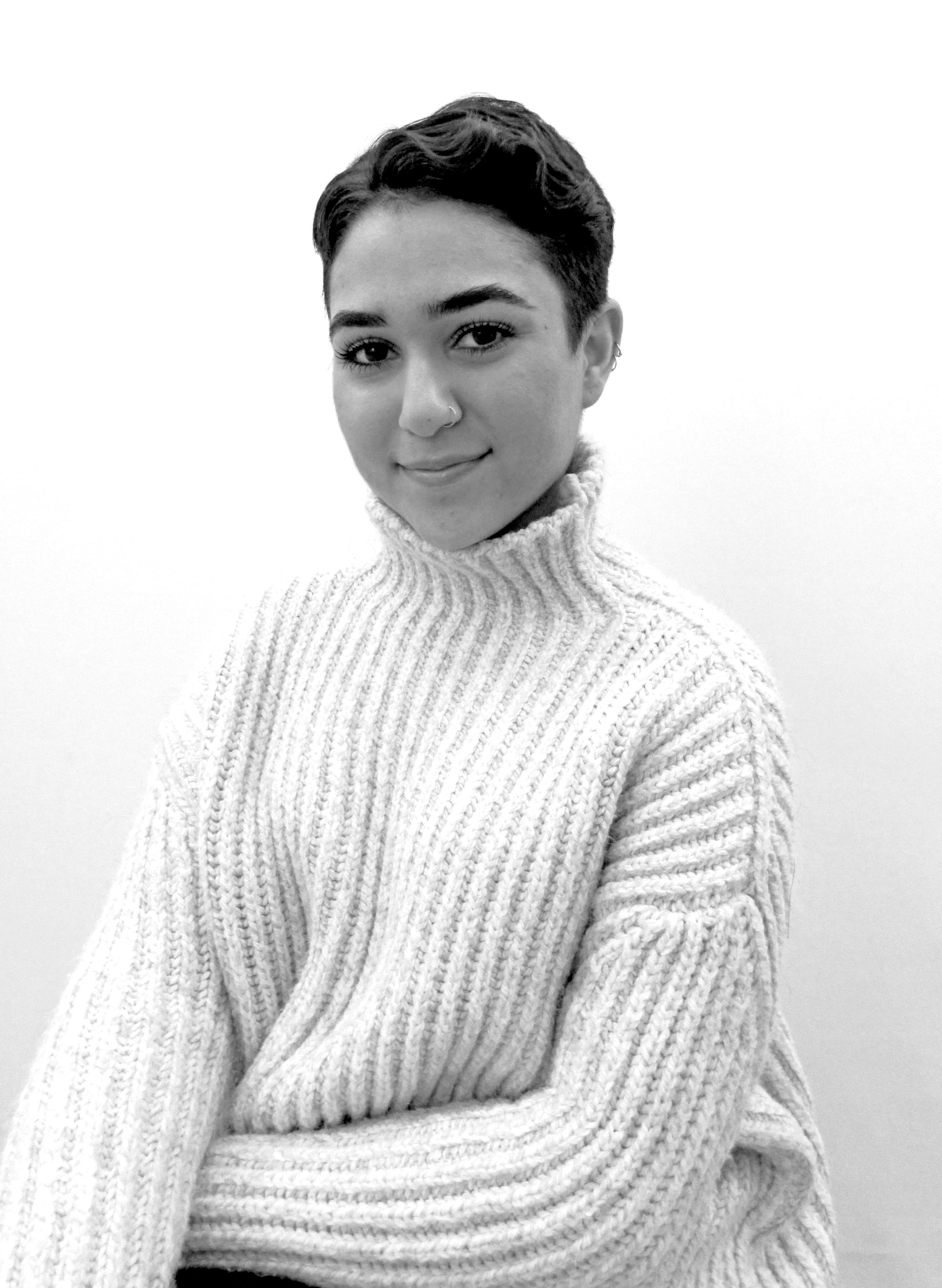 BFA Fashion Design major Celine Sohrabian was born and raised in Los Angeles. Her concept for her Graduation Collection was all about distortion of shape, obscurity, and a play on unconventional fabrics. "I was inspired by Picasso's light drawings, deep sea creatures, and Issey Miyake garments from the 80's. These inspirations along with draping and 3D manipulations are what brought me to create my garments."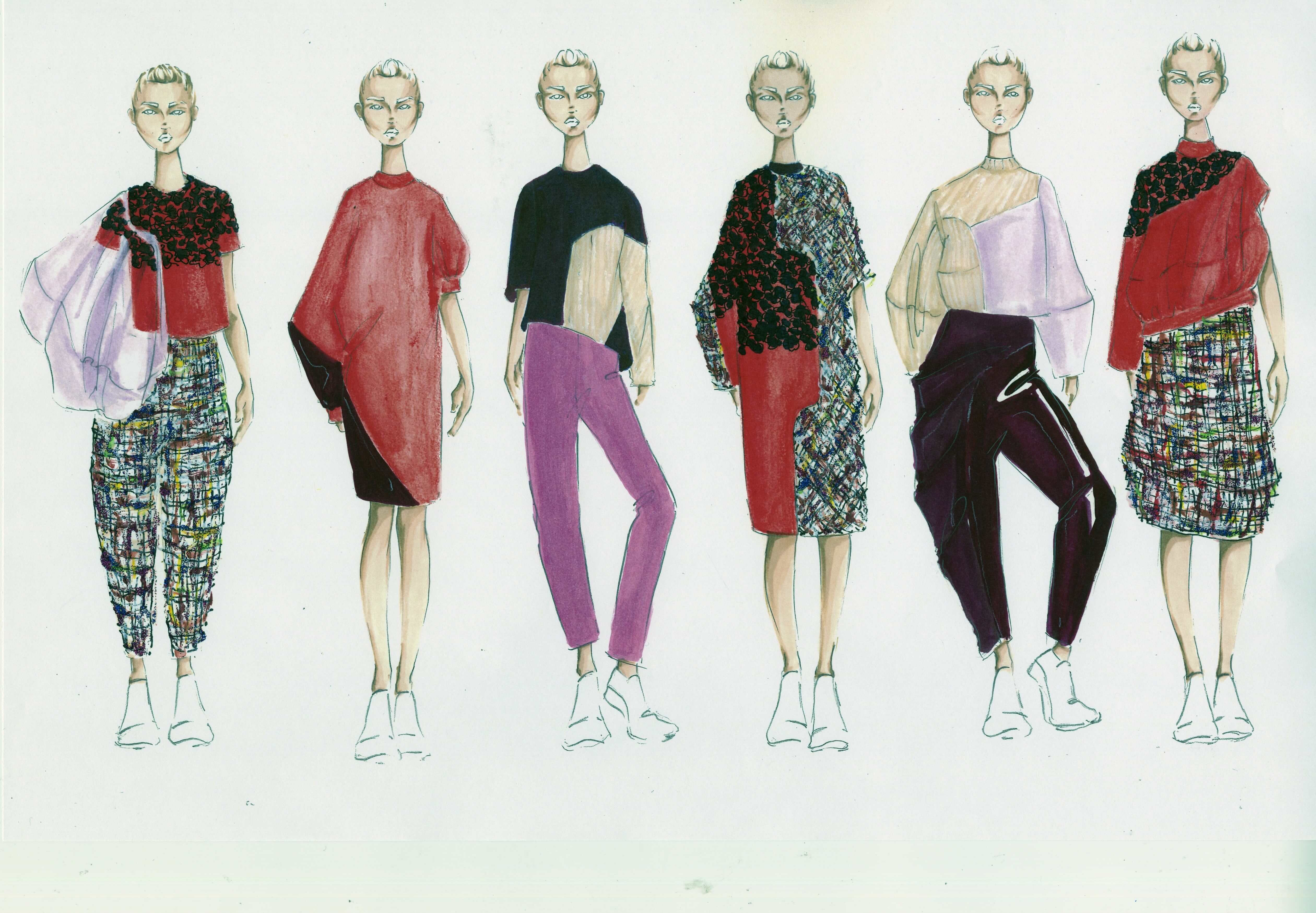 Interestingly, the development of her collection followed an unconventional process. "My collection was worked backwards. From draping and working on the form I was able to play with misplacements of regular seams and openings to create these obscure shapes when worn, take a different shape. This along with extreme fabric choices and clashing to create something that is so wrong it's right." The collection is anything but conventional, with unexpected textiles like latex paired with metallic tweed and designs that play with asymmetrical and oversized aspects.
What is your favorite memory of being in the School of Fashion?
Delusional late nights on the fifth floor with the collection crew.
Ignoring the cost, what [item of clothing / bag / designer] would you buy right now?
I've been eyeing a pair of Celine Marta sunglasses for a while now.
 What is your greatest [style] regret?
Wearing neon yellow pants with brown tweed puffy bomber jacket, green low-top converse, and a zebra printed purse in 2006.
---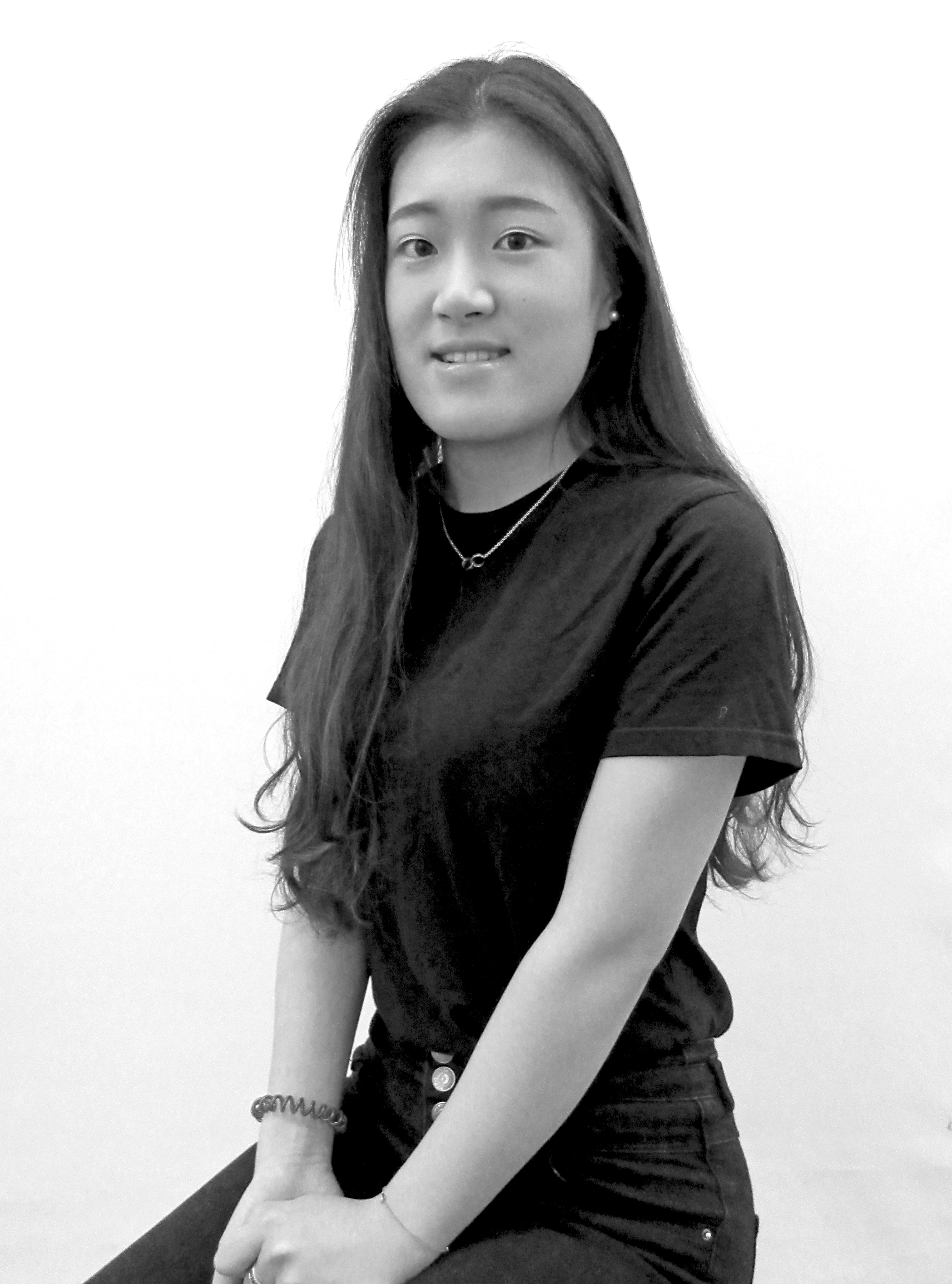 Shuangning Sici Li, BFA Jewelry and Metal Arts, was born and raised in Qingdao, China. For her Spring Graduation collection Li collaborated with Celine Sohrabian to create a jewelry collection entitled "Mushroom Circulation" that will be shown with Sohrabian's fashion designs.
For her Jewelry, Li wanted to elicit a feeling of power. She used silver, resin and cement to use repeat round shapes and simple color to create some multiple pieces of jewelry to compliment the clothing. Li felt it was important incorporate the feeling and inspiration of the clothing collection into the jewelry, "I decided on working with round shapes for my jewelry pieces, I also put part of the fabric that she is using in the collection in the resin".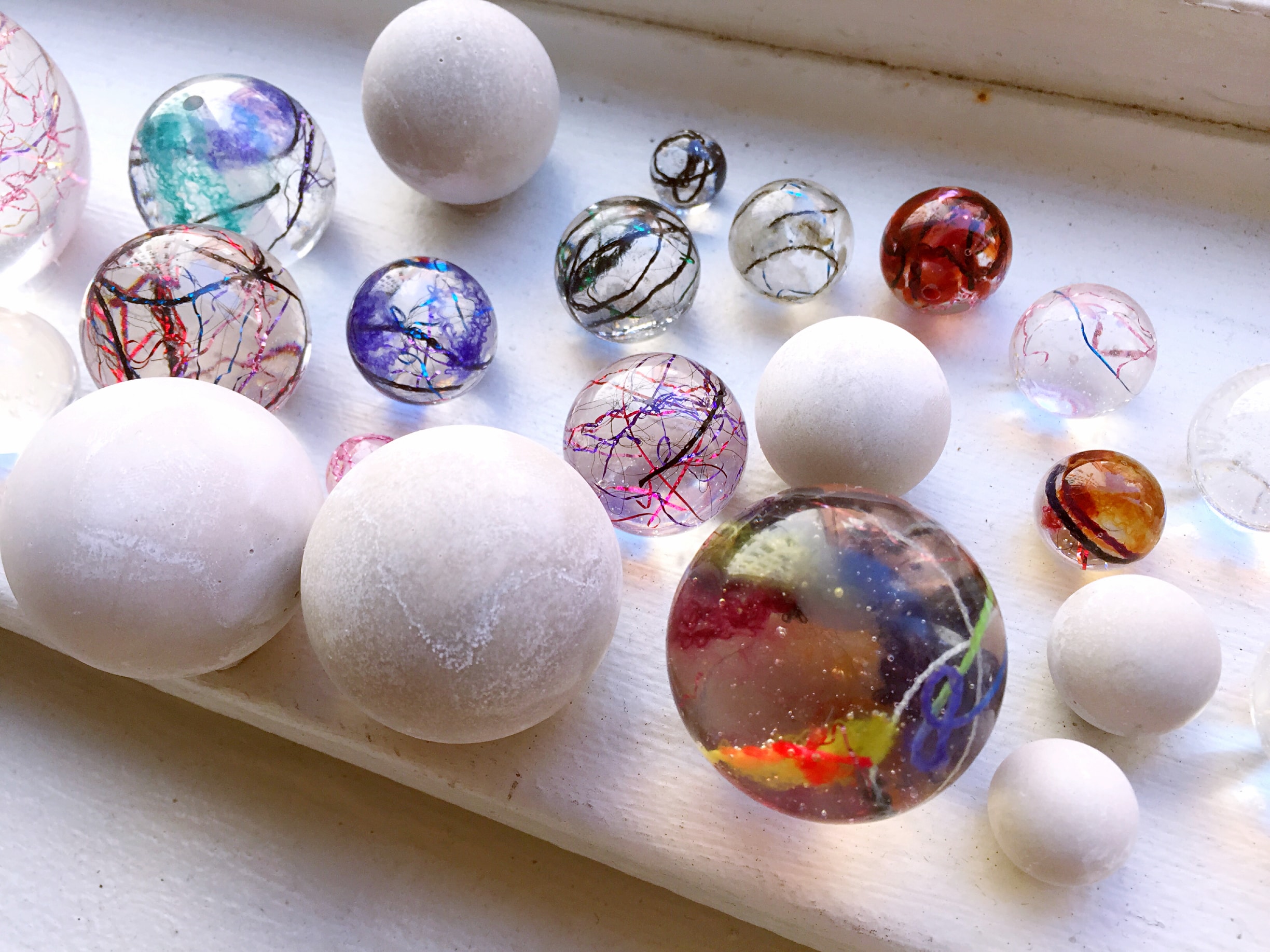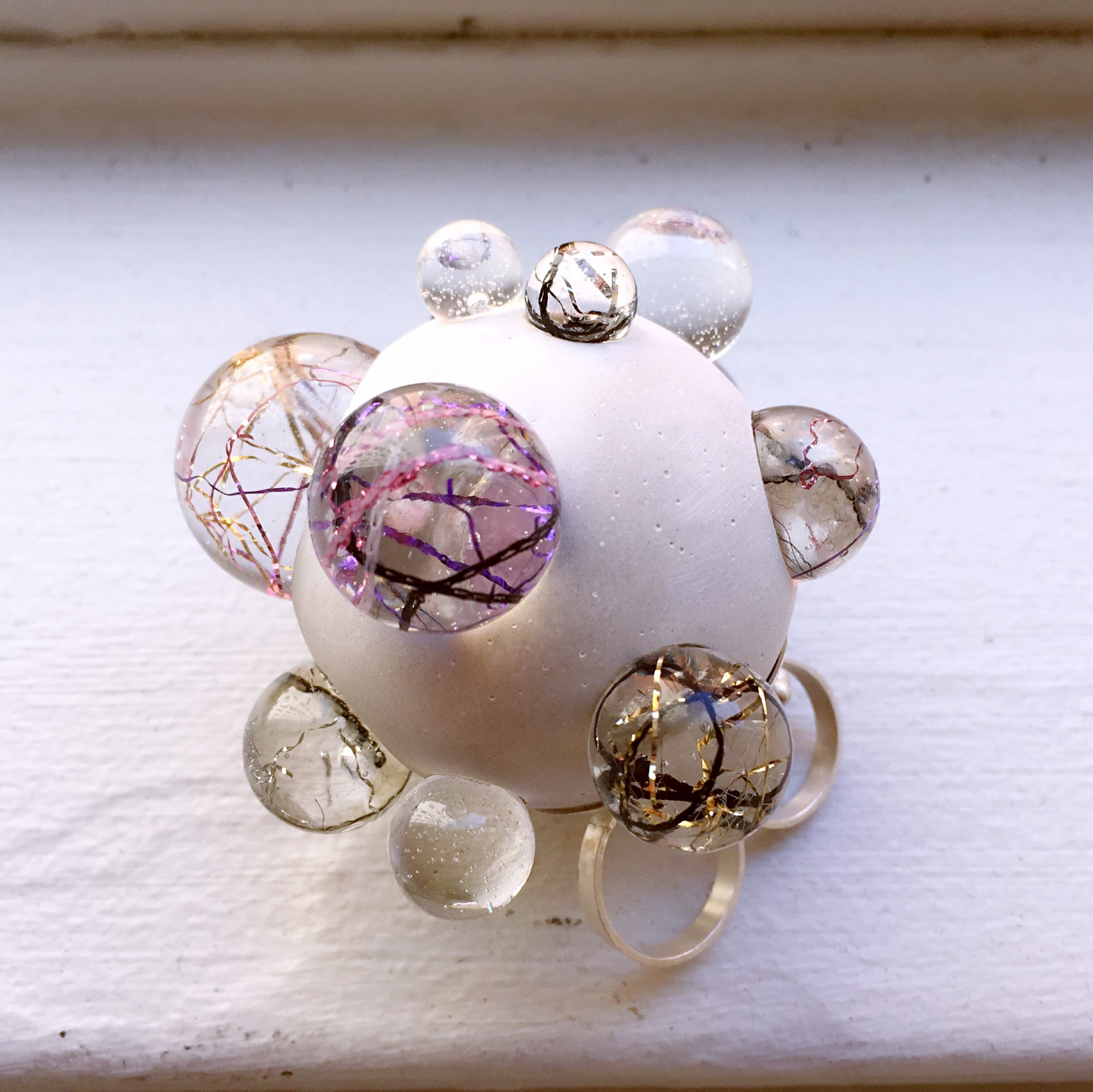 What is the best advice you have ever received?
I think during the whole process of collaboration, it is important to follow your mind and see your ideas through. Work hard and don't give up until the end.
What advice would you give students who want to do collection?
Focus on the projects and do your best.
Who is your favorite [fashion] icon?
Coco Chanel.
Written by Samantha Rathman.