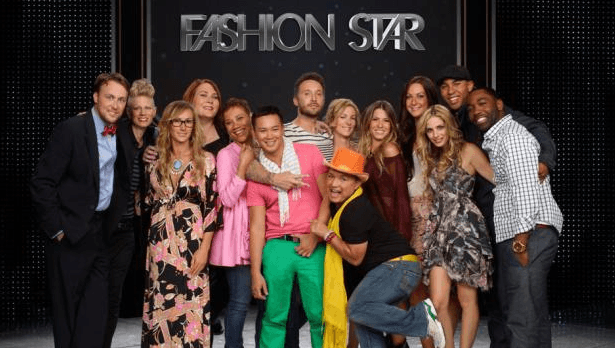 There's a new fashion-centric reality show on the telly these days – NBC's Fashion Star. The show has Project Runway-like elements, including fast-paced design challenges with new twists each week, but there is also an added twist – the looks can actually be purchased by the masses. Each week, buyers from H&M, Saks Fifth Avenue, and Macy's bid on their favorite looks and then produce them, and they're available in stores the day after the episode airs.
And if that wasn't exciting enough, the show also features two Academy of Art University School of Fashion alums – Kara Laricks and Ronnie Escalante! Kara graduated in 2008 with an M.F.A. in Fashion Design and debuted her work in the Academy of Art University Spring '09 Fashion Show at New York Fashion Week. On the show, she has wowed judges, even inciting an all out bidding war between Saks and Macy's that ended with Saks forking over $110,000 for two of her designs.
Follow the jump to read more!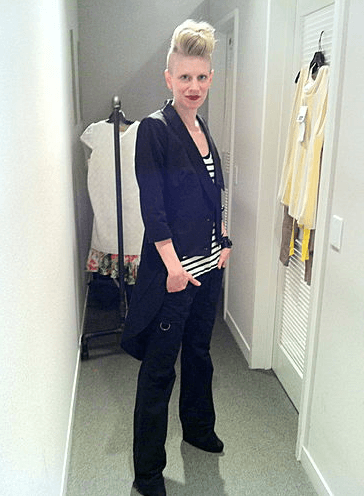 Kara Laricks in a jacket she designed that was bought by Saks.
Ronnie Escalante graduated from the School of Fashion in 2008 with a B.F.A. in Fashion Design and showed his senior collection at the 2008 May Graduation Fashion Show in San Francisco. Though his designs for the show have not been picked up by buyers yet, the judges know that they see something special in him – and tonight may be his lucky night!
Tune into Fashion Star tonight – at 10 PM PST on NBC!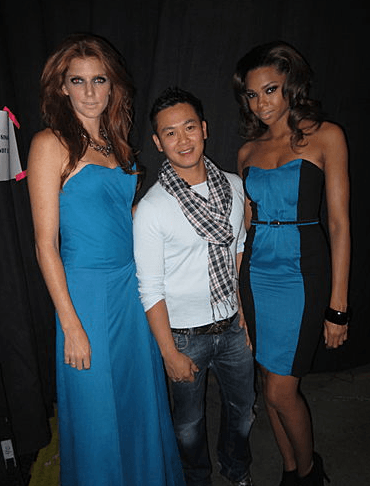 Ronnie Escalante in with his looks from Week 4. 
All Photos Courtesy of NBC.