This one is for all you fashion journalism students and documentary/news junkies.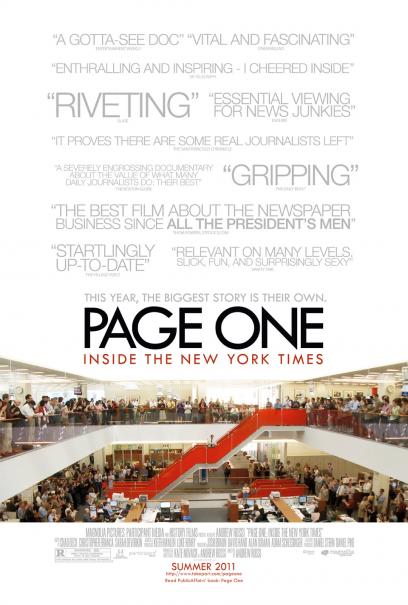 Page One: Inside the New York Times is a documentary by Andrew Rossi that explores the ins and outs of the world's most prominent newspaper. In particular, it documents the newspaper's shift in a media world dominated by the Internet. Check out the trailer:
The documentary gained acclaim while at the Sundance and is now slowly opening in theaters (July 1 is when it will open nationwide).
Considering lauded fashion journalists like Cathy Horyn (one of this year's guests of honor) and Bill Cunningham are part of the New York Times, this documentary is worth watching.