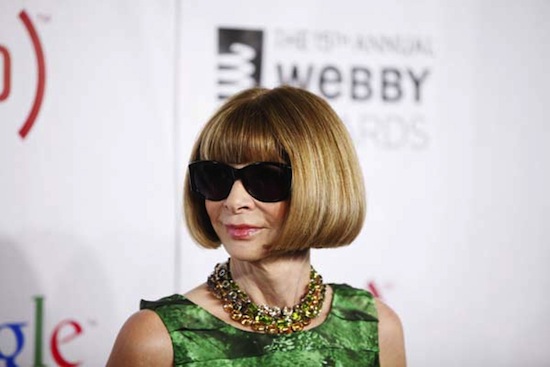 This year, Vogue.com was awarded the People's Voice Winner for Fashion at the Webby Awards, an annual ceremony recognizing excellence on the Internet.
Accepting the award was editrix Anna Wintour. Introducing her was Daniel Radcliffe — and he had a looooooong intro. As for Anna's acceptance speech — well — just take a look:
She could have fit a "thank you" in her 5-word-maximum Webby award speech — but maybe that may have been a little too much.
[Source: Webbyawards.com]