Inspired by Diana Vreeland's famous column for Harper's Bazaar, in which she suggested various activities to bring a little spark into her reader's lives, we're penning our very own "Why Don't You?" column. This week's adventure is surely worthy of the celebrated editor's favorite phrase – as it sheds light on a fashion icon from years gone by. A new retrospective of fashion illustrator Antonio Lopez's work is currently on display at The Suzzane Geiss Company in New York, and it is definitely worth the trip. The exhibition, titled Antonio's World, spans the illustrator's prolific, yet tragically short-lived career.
The first image you see upon entering the gallery is a large portrait of the artist taken by his friend, Andy Warhol. The photograph perfectly captures the artist's playful, inquisitive, and irreverent spirit. Lopez's work ran the gamut from charcoal sketches to psychedelic collages, boldly colored illustrations and watercolors to Instamatic photographs and short films. He experimented with many different artistic styles throughout his 30-year career, yet each work is infused with his signature free-flowing approach.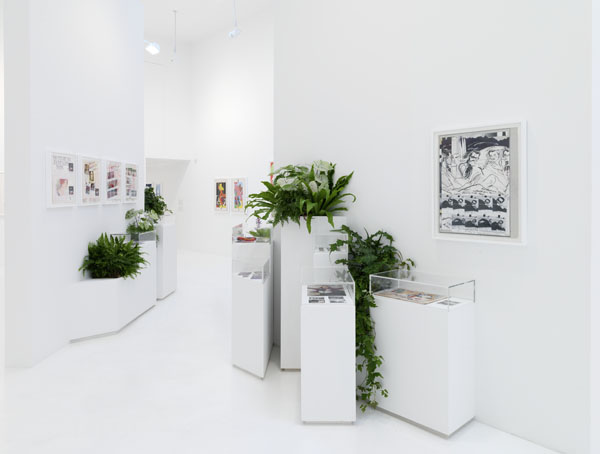 Follow the jump to read more!
Looking at his Instamatics is like traveling back in time to the days of Studio 54. Everyone from Jerry Hall and Diane von Furstenberg to Karl Lagerfeld and Grace Jones was captured by Lopez's lens. One of the short films even features Bill Cunningham, the renowned street style photographer and one of Lopez's closest friends, goofing off for the camera. Wandering through the gallery, it really does feel as if you've been trasnported into Antonio's world – a world full of fashion, art, kitsch, and glamour.
The exhibition is accompanied by a monograph from Rizzoli, Antonio Lopez: Fashion, Art, Sex, and Disco, featuring never before seen illustrations, unfinished sketches, Instamatic photos, and contributions from Bill Cunningham, André Leon Talley, and Anna Sui. Together, this exhibition and accompanying tome will introduce Lopez to a new generation, ensuring that his profound work and artistic spirit will not be forgotten. The exhibition, on display until October 20th, is not to be missed.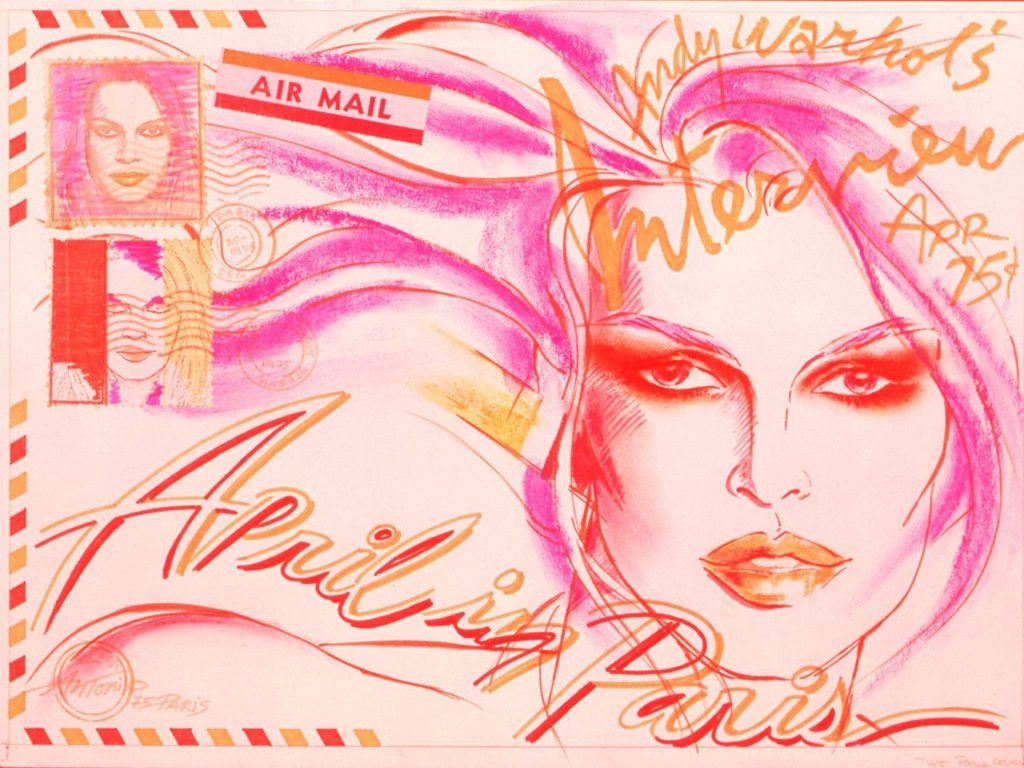 For more information, visit The Suzanne Geiss Company website.