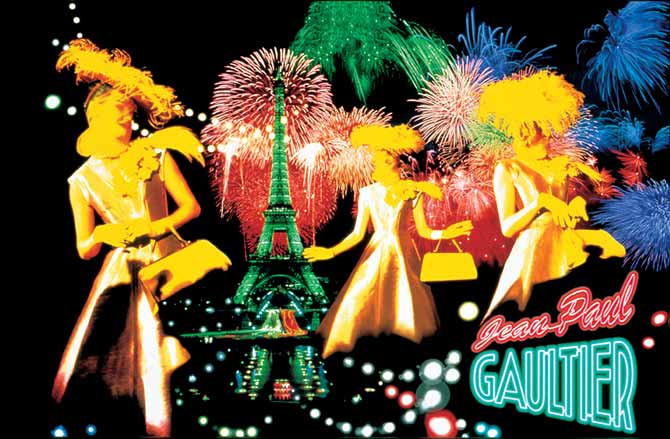 Friday Nights at the De Young are back for another season, and they're kicking things off with a Jean Paul Gaultier-inspired event! There will be DJs, drinks, and dancing, and you'll have a chance to walk the runway. Wear your wildest Gaultier ensemble and they'll provide the accessories and the catwalk – they're even holding runway lessons, just in case you need a refresher.
So head over to the De Young Museum on Friday evening and get your weekend started right! Admission is free – you only need to buy tickets if you want to go to the special exhibitions.
WHAT: Friday Nights at the De Young
WHEN: Friday, March 30 from 5:00 to 8:45 PM
WHERE: De Young Museum – 50 Hagiwara Tea Garden Drive
Click here for more information.