We all know and love Refinery29 – they're always the first ones to tell us what is new and next in fashion, music, food, and more! They've got the scoop on two events this week, and they both sound amazingly fun.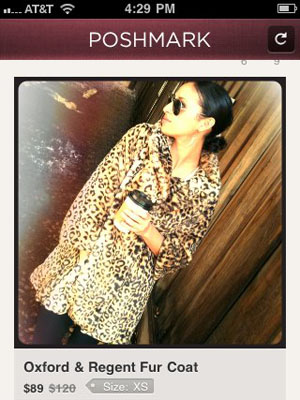 Tonight, Wednesday, February 29th, they're hosting a clothing swap of sorts where you can literally buy the clothes off someone's back – with the help of the new iPhone shopping app, Poshmark! The app allows you to sell clothes that you no longer wear, right from the comfort of your smartphone. The theme of the first-ever Posh Party is party frocks. Just head to the event in a party dress that you're looking to unload, and the Poshmark team will help you snap a pic, load it onto the app, and voilá – let the bidding begin! And even if you're not quite ready to part with your fave party dress, stop by the event anyways because it is at one of our fave SF stores – ACRE/SF! And if you're not in the mood to shop for a party frock, you're bound to fall in love with the new spring arrivals at the store!
WHEN: Wednesday, February 29th from 6:00 – 9:00 PM
WHERE: ACRE/SF, 301 Union Street (at Montgomery)
AND…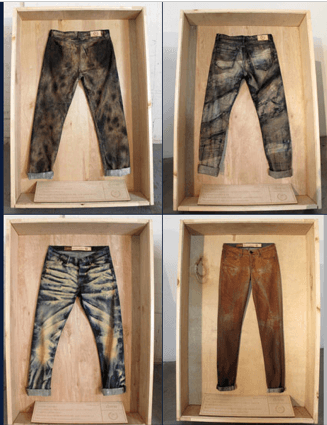 Event number two – Thursday's THVM and Bastille party! Refinery29 is hosting a party at the AMAZING Union Square shop Bastille to showcase THVM's new artist series showcase, which includes works of art on denim by some seriously awesome emerging talents. Kanon Organic Vodka will be serving up cocktails and there will be a special in-store performance by SF's own Giraffage – and you could get snapped by R29's street style photogs!
WHEN: Thursday, March 1st from 6:00 – 9:00 PM
WHERE: Bastille, 66 Kearny Street (between Post and Geary)
RSVP: rsvp@ilovebastille.com
Photos Courtesy of Poshmark and THVM.