We're going to try something new on FSD. Every week (or so) we will post a picture of a famous person, monument, artist, and things of the like (with three clues) and it will be your job to guess what or who it is. It's a wonderful little trivia game that will hone your cultural chops.
Each week (or so), the person who correctly identifies the picture will win $10,000!
Just kidding.
The winner will win the ultimate prize: knowledge…and bragging rights — but who knows — further down the road prizes may be given away.
Check out the pic and see if you can guess who this lady is: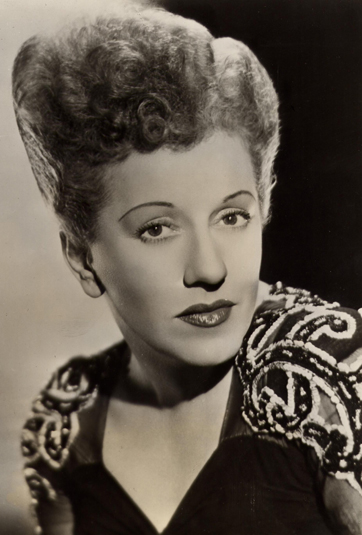 Clue #1: She was a pop-jazz-cabaret lady who could play the piano and swing with the best of them.
Clue #2: In her later years, she broke her hip and walked on a cane for 8 years, but still managed to be carried out to her piano for concerts.
Clue #3: "Gay, gay, gay, is there another way?"
Please enter your answer in the comment area below. Make sure you spell her name right and tell us who she is and what she did that made her so cool. Deadline to answer is Thursday July 15 and the winner will be announced July 16.
Good luck!