If you happen to be in the Mission in San Francisco, you may notice a new Levi's space on 580 Valencia Street. Yes, it is a store where you can buy some denim paraphernalia that gives a nod to the heritage of Levi's — but it is much more than that.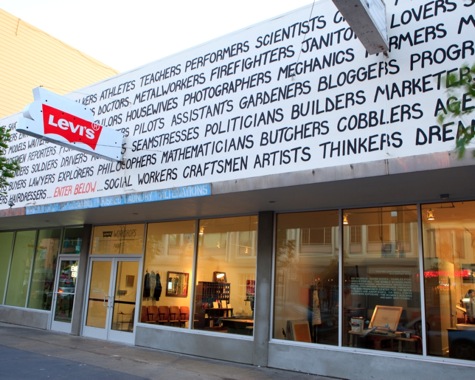 Throughout July and August, the Levi's Workshop is opening its doors as a space for the artistic community of San Francisco to celebrate the art of printmaking. From authentic print machines to silk screening to photocopiers, the space will serve as a haven for the community to come in and participate in events that include printmaking workshops, book launches, snazzy parties and other artistic ventures.
"The Levi's® Workshops celebrate the pioneering spirit and hard work of people and organizations that we admire," said Joshua Katz, head of Collaborations, Partnerships & Creative Concepts Levi's, in a statement. "It's all about community, creativity and collaboration. Through the programming, the various production projects and the public resources that we are providing, we are able to collaborate with local heroes who have mastered their craft while inviting in the broader community to roll up their sleeves and get to work."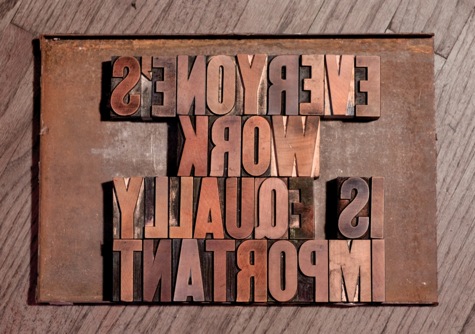 The space is a mashup of a retail storefront and a fully functional workshop where the community can come in and learn about the timeless coolness of Levi's and get some hands-on interaction with rubber stamping, silk screening, printmaking and anything else that falls under the umbrella of the relationship between ink and paper. After San Francisco, the workshop will uproot to New York and explore the wonder of photography.
Who says print is dead?
For the next eight weeks the space will be hosting some great workshops including the First Person Magazine Launch Party on July 17. The large letter press publication includes some contributions from Daniel Arsham, Lynda Benglis, Ryan McGinley and Yoko Ono. Artist Aaron Rose will be hosting a Sister Corita Silkscreen Workshop on August 5 where people will be invited to create silkscreen compositions of imagery by Sister Corita, one of the most iconic California artists from the '60s and '70s. Chef Alice Waters of Chez Panisse fame will partner with artist Amy Franceschini to chat about posters they made at the workshop for the Edible Schoolyard programs across the country.
And don't forget — in between events, Levi's invites people to come on in and print and press till their heart's content.
For more info and the full calendar of events visit workshops.levi.com.