These places are hiring — and from the sound of the job descriptions, they are fishing for students in fashion schools. And by that, I mean you: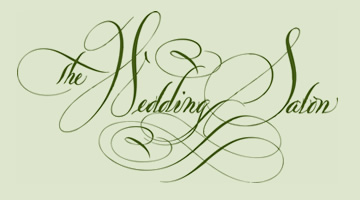 JOB #1:
The Wedding Salon is looking for a full time Account Executive to join our team. Candidate must have previous sales experience and be passionate about the wedding industry.
Job Requirements:
– 4 Year College Degree
– Excellent Phone Skills
– Previous Sales & Lead Generation Experience
– Strong Interest in Bridal Industry
– Strong Communication & Client Service Skills
– Self Starter
Please visit www.WeddingSalon.com for more information about the company. Send your resume with a cover letter to Jobs@WeddingSalon.com
About Our Company: The Wedding Salon is a luxury bridal showcase, featuring must-have products & services for the sophisticated bride & groom. Launched in 2004, we cater to the $120 billion weddings industry with marketing efforts reaching over 1 million women each year.
JOB #2:
Looking for an Entry Level Executive Assistant at boutique Photography and Stylist Representative Agency in NYC. Applicant must speak, write, and read English and French fluently. Looking for a recent college graduate with intern experience in either photography, fashion, or French speaking fields. Duties will include assisting owner/agents with client correspondence in France/Europe, maintaining agents' schedules and travel arrangements, running personal errands for owner/agent, ordering office supplies and maintaining office organization (i.e. magazine library, portfolio supplies, etc), and spearheading special promotional projects. Superior writing skills are a priority as must client correspondence will be done over email. This is a small sized office and applicant must have the ability to absorb all facets of the business and jump in and multi-task where most needed. Sense of humor and interest in fashion & photography is essential. Excellent computer skills and knowledge of Photoshop / InDesign a plus.
Position is a full time & salaried with medical benefits. Please email resume to megan@exposureny.com. No phone calls please. Applicants who call directly to the agency will be disqualified for consideration. Well written cover letters that highlight writing skills are a plus.
JOB #3: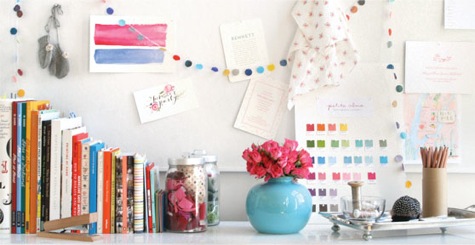 Job Title: Design assistant
Job Description: Part time (10-30 hours a week)
Company Description:
Petite Alma is a design studio based in the heart of Manhattan renowned for it's sweet and stylish designs that blend New York simplicity with a touch of Parisian flair.
Job Outline:
We are in search of a creative, diligent and hard working person to become an important part of our team. As a small company looking to expand, we need someone with initiative who will pitch in whenever and wherever their help is needed. The position involves a wide range of duties including graphic design, design assistance, preparing files for print, office organization, posting on our design blog, creating and sending out monthly newsletters and updating/maintaining our website.
Requirements:
– New York City resident
– Proficient with Adobe Creative Suite on a Mac platform
– Bachelor degree or at least two years education in the arts
Qualities/Skills:
– Creative with a keen eye and great attention to detail
– Good sense of layout and design
– Strong typographic skills and understanding
– Eager to learn and full of ideas
– Ability to work independently, to take direction, and to work as part of a team
– Strong time management skills with the ability to multitask and meet deadlines
– Strong organizational skills with the ability to prioritize
– Self-motivated and diligent worker who takes pride their work
– Illustration skills are a definite plus
Please email info@petitealma.com with the following documents:
– Resume (Must include two references)
– Cover Letter
– Portfolio: provide a link to your website or attach as a PDF
Applicant must submit the all the above documentation to be considered for this position.
JOB #4:
We are currently searching for an in house full time marketing person to split their time helping to build our brand called egg and our web partner's brand: linda's bras (they are now working on a reality tv show!) This person would split their time between the two companies.
We are looking for someone who would be willing to work from the ground up (it's a really start up position as we are both growing companies), build strategic alliances, connect with bloggers, press, and overall think outside of the box We want someone who is a hard worker and positive — willing to jump in and roll up their sleeves up so to speak!
Contact:
Susan Lazar: susan@egg-baby.com