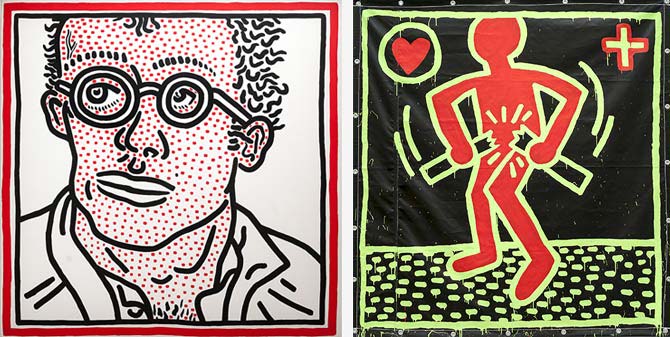 San Francisco staple the de Young Museum reliably brings audiences the work of infamous and respected artists, and the new exhibition "Keith Haring: The Political Line" doesn't disappoint. Open through February 15th, 2015, the exhibit highlights the life experiences of and politically charged art by Haring. Though it's only been open for a short time, the exhibit has already garnered much recognition and popularity, which has no doubt been heightened by the relevance of the work to the recent protests that have rocked the Bay Area.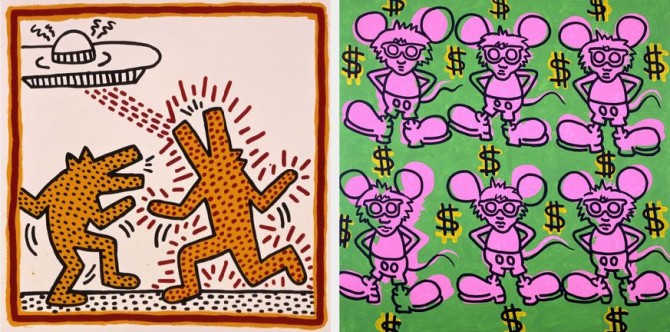 The exhibit begins with a documentary video of Haring during his peak fame in the 1980s. In the documentary Haring speaks about the basis of his work, which he describes as speaking for the "unspoken" and less fortunate members of society and representing them and their plight to a broader audience. Haring also discusses his start as an artist and what he hoped his work would bring to the varied people and cultures who experience it.
The installation takes the viewer through Haring's work both chronologically and thematically, exploring themes such as race, politics, and the HIV/AIDs epidemic, for which Haring was a champion for up until his last days.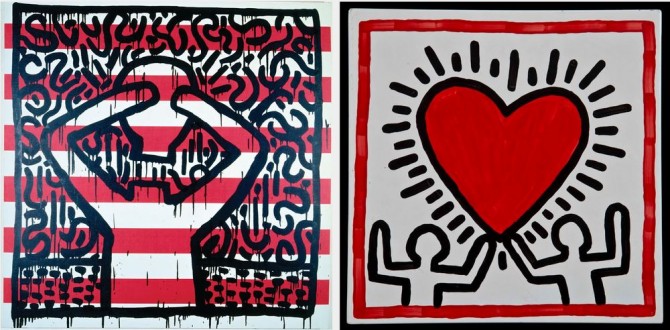 Haring's paintings and sculptures have been a staple of San Francisco's art world for years, with works that can be found in SOMA and the AIDS Chapel at the Grace Cathedral. The artist's bold and vibrant work brought to light issues that were close to the Haring's heart, and the exhibition is a welcome reminder of the artist's relevance to the Bay Area.
For more information on the exhibit and to purchase tickets, visit http://deyoung.famsf.org/haring/.
By: Alexa Palacios
http://idressthereforeiamla.onsugar.com
Instagram: @IDressThereforeIAm