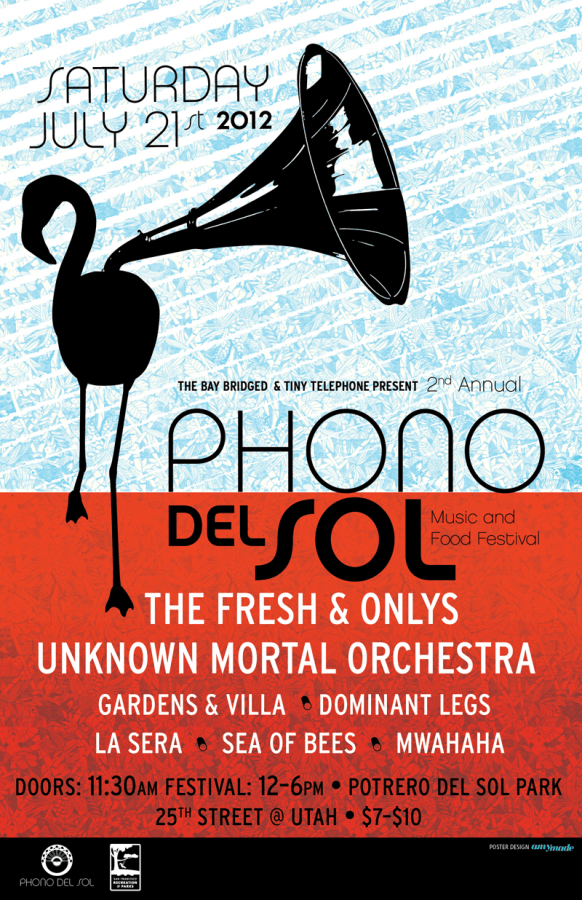 As any avid Fashion School Daily reader knows,  we've got a serious thing for music festivals – especially when they're right in our own backyard – which is why we are ecstatic that Phone del Sol is this Saturday! Taking place at SF's Protrero del Sol Park, this one-day-only music festival is aimed at sponsoring the city's independent music scene – a cause we fully support.
This year's performers include Dominant Legs, The Fresh & Onlys, and our personal faves Gardens & Villa, among others. There will also be some delicious eats in the form of our city's much beloved food trucks, and for anyone over 21, there's a beer garden to keep you hydrated.
Follow the jump to read more!
Now if you're thinking a music festival is a little out of your price range, think again! Entry to the festival is only $7 – $10 dollars (based on a sliding scale – you pay what you're able to). And with weather forecasts predicting sunny 70 degree weather, you have no excuse not to enjoy the sunshine!
Click here for more info and tickets – we hope to see you Saturday!