Looking for fun fashion events in the city? Check out these upcoming events and fill your calendar up with stuff to do!
Fall Fashion Night at Ella Moss- Thursday, September 18th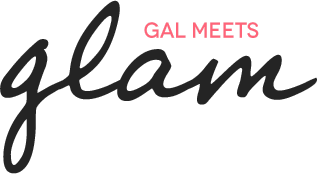 Gal Meets Glam Blogger Julia Engel is hosting an evening of Fall fashion this Thursday, September 18th at Ella Moss, 1913 Fillmore Street from 6-8 p.m. Enjoy drinks, shopping and a 20% off your purchase. Please RSVP. Kick off the Fall fashion season in style.
LGBT Cocktail Party- Friday, September 19th
Here's a solution to your problem of what to do this Friday night. Put on your finest clothes and welcome LGBT advocate Lt. Dan Choi to Barry's Bootcamp, located at 236 King Street this Friday, September 19th, to help raise money to save LGBT studies at CCSF. The event will have an open bar, food and music and will be from 8-11 p.m. Tickets are $25 in advance and $50 at the door. To purchase tickets in advance, go here.
Melissa Fleis Pop-Up Shop- Saturday, September 20th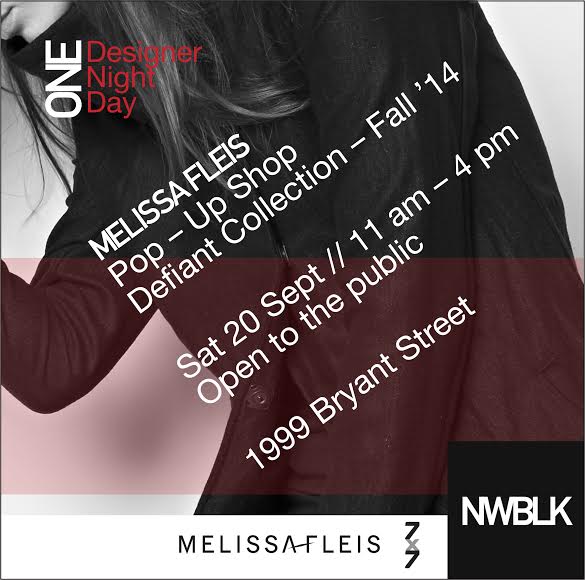 This Saturday, September 20th from 11 AM to 4 PM, experience the excitement of a Pop-Up Show! Melissa Fleis, an acclaimed designer featured on Project Runway and an Academy of Art University Alumi, will be in the Bay Area for 1 day only! Do not miss this opportunity to pick up your favorite looks from her new collection, Defiant. The collection is perfect for finishing up a Fall wardrobe with pieces that easily transition from day to night, casual to dressy. Located at NWBLK, 1999 Bryant St, this fashion event is a must for fashion lovers in the Bay Area.
Visit Melissa's website to pre-shop the entire Defiant Collection. Do not miss out on this one-day event!
Vintage Fashion Expo- Saturday and Sunday, November 1st and 2nd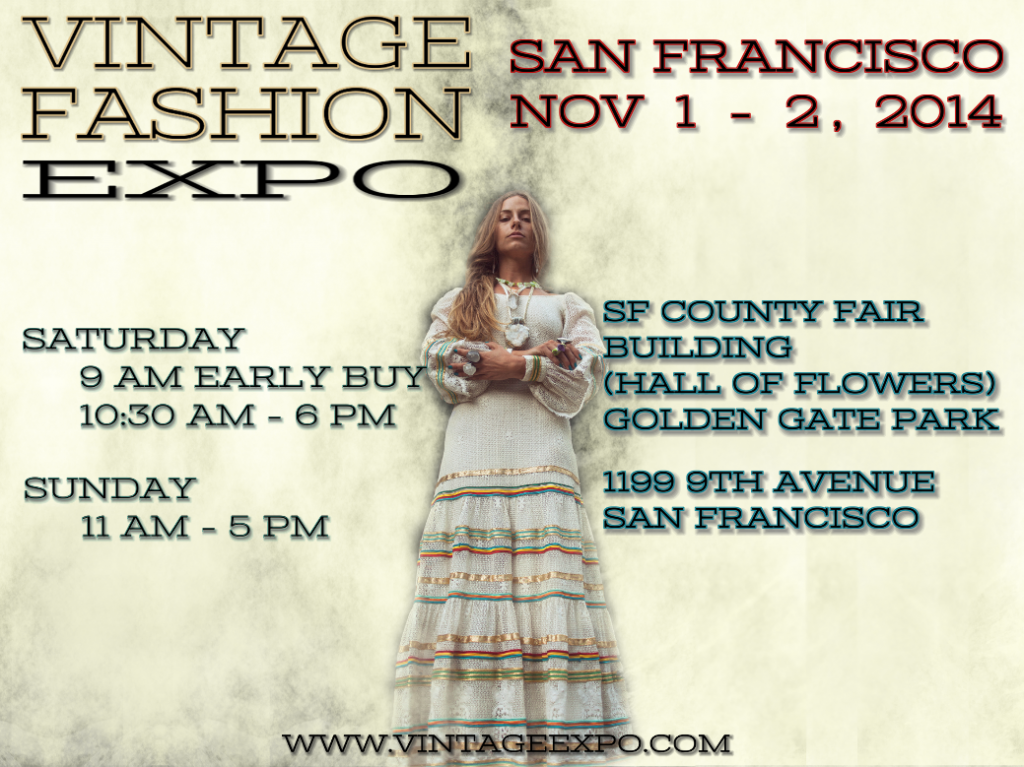 Check out the San Francisco Vintage Fair located at 1199 9th avenue, on the weekend of November 1st and 2nd. Saturday, 9 AM early buy and from 10:30-6 PM and Sunday from 11 AM-5 PM. Come check out new vendors as well as visiting some favorites from years past. Tickets are available here.
Various Events and Workshops at Britex Fabrics- Multiple Times and Events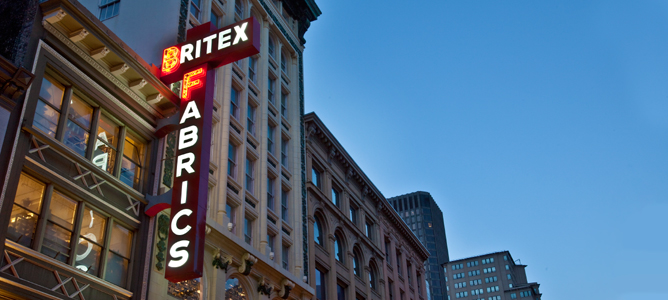 Britex is hosting a variety of exciting upcoming events including draping demos by Project Runway Designer Richard Mallmarq, Meet + Greet with Sex and the City Costumer Patricia Field, Sewing Demos and Creating your own fabric gift wrap! For a complete list of upcoming events check out Britex website. Britex is located at 146 Geary St.
Here's What's coming up in the next couple of weeks!
Sew a Swing Top with Jamie Lau / Saturday, September 27, 2014 from 10:30 AM – 2:30 PM | $45
Meet + Greet with Patricia Field, Costumer of Sex and the City /Friday, October 3, 2014 from 11:00 – 1:00 | FREE  * Registration is required!
Warp + Weft: Textile 101 /Saturday, October 18th, 2014 from 10:30-12:30 | $25
Enjoy!