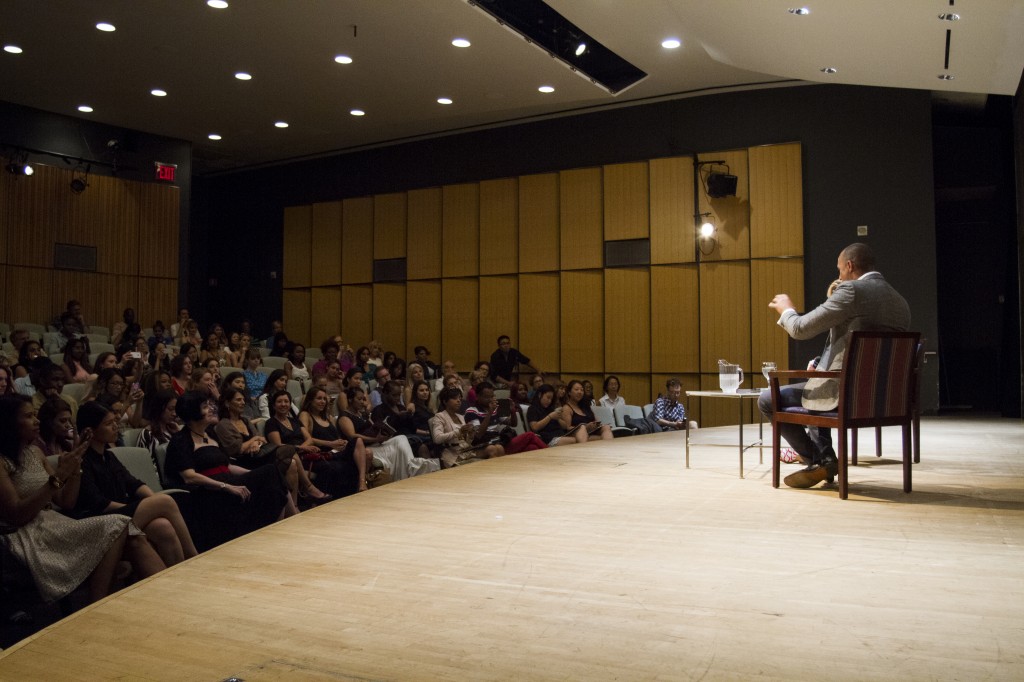 Four hours before the Academy of Art University fashion show at Mercedes-Benz Fashion Week, the School of Fashion held their very first fashion symposium at The New York Public Library for the Performing Arts. Keanan Duffty, Senior Director of Fashion Merchandising, talked with internationally renowned fashion photographer Nigel Barker to share both of their valuable insights and experiences in the fashion industry.
You may know Nigel Barker as one of the judges on the hit CW Network show "America's Next Top Model" with Tyra Banks or as the host of "The Face" with Naomi Campbell. Being a noted fashion photographer, his career did not begin behind the camera but actually started in front.
Barker spent ten years as a top male fashion model, walking for many powerful fashion houses such as Giorgio Armani and Jean Paul Gautier, while traveling the world to pursue his career. As a model, Barker grew an intense love for fashion and in the mid 90's he decided to step back from in front of the camera and use his knowledge and unique perspective of the industry to take on a new career path as a photographer.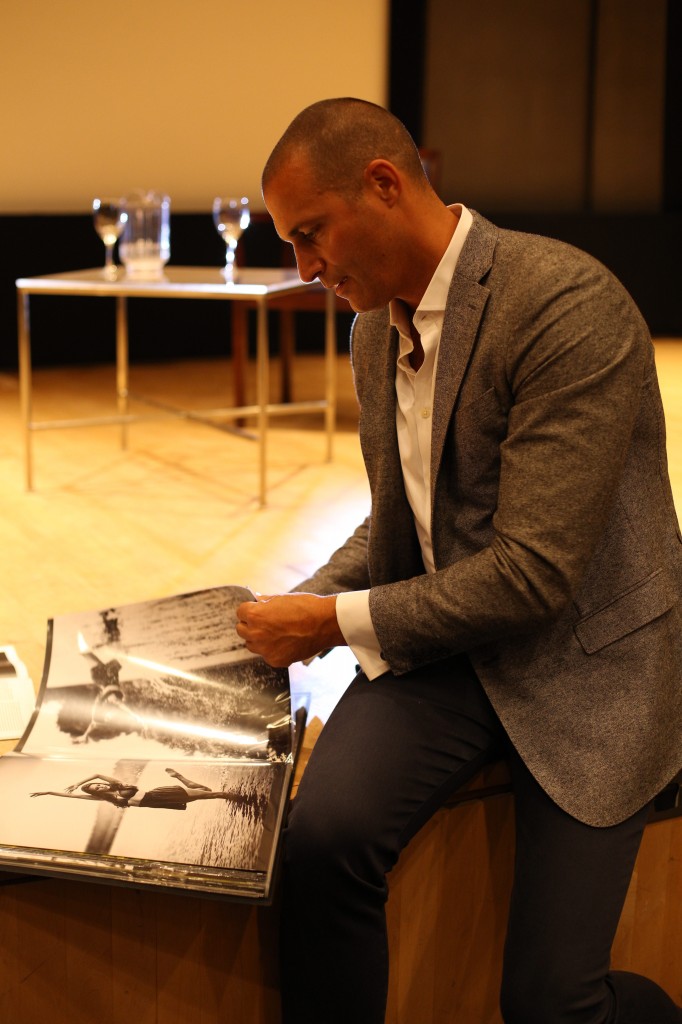 For many people, jumping around careers between modeling and photography seems to be a dead end; however, Barker has no fear to venture out to every facet of the fashion industry. "Don't limit yourself," said Barker. "Many people limit themselves to what they think they can do." Barker didn't stop at his success with his modeling career; instead, he dared to follow his passion and accepted challenges along the way. "Everyone has something to contribute to this world; it is up to you to take the first move."
"Do things with passion or don't do it at all," Barker added. "Whether you're thinking about starting a fashion magazine, or just thinking about what career path to choose, it's important that you follow your passion. That enthusiasm is very powerful. When you can combine it with your work, you are setting yourself up well for achieving true success. When we are enthusiastic and proud of the work we do, the better equipped we'll be to overcome the obstacles that will surely arise in the process of moving up in a career."
Barker also expressed to the audience that confidence, not conceit, is a very critical attribute, regardless of your age. His confidence came from hardworking nonstop for everything he did and putting 100% into his work.
"At the end of the day, no one is going to hold your hand and tell you everything is going to be fine…" Barker also encouraged everyone to believe in themselves and what they have been doing because if they don't, no one else will.
"Working in the fashion industry—it requires pretty much continual mental and physical effort— a lot of patience, understanding, flexibility and most of all, communication," said Barker.
At the end of the symposium, Barker and Keanan also shared their opinions on how digital era has changed the photographic landscape in terms of building a brand or name. "Currently, people with all kinds of social media outlets can easily have access to connect to the world, which makes the process easier and yet more competitive," explained Duffty.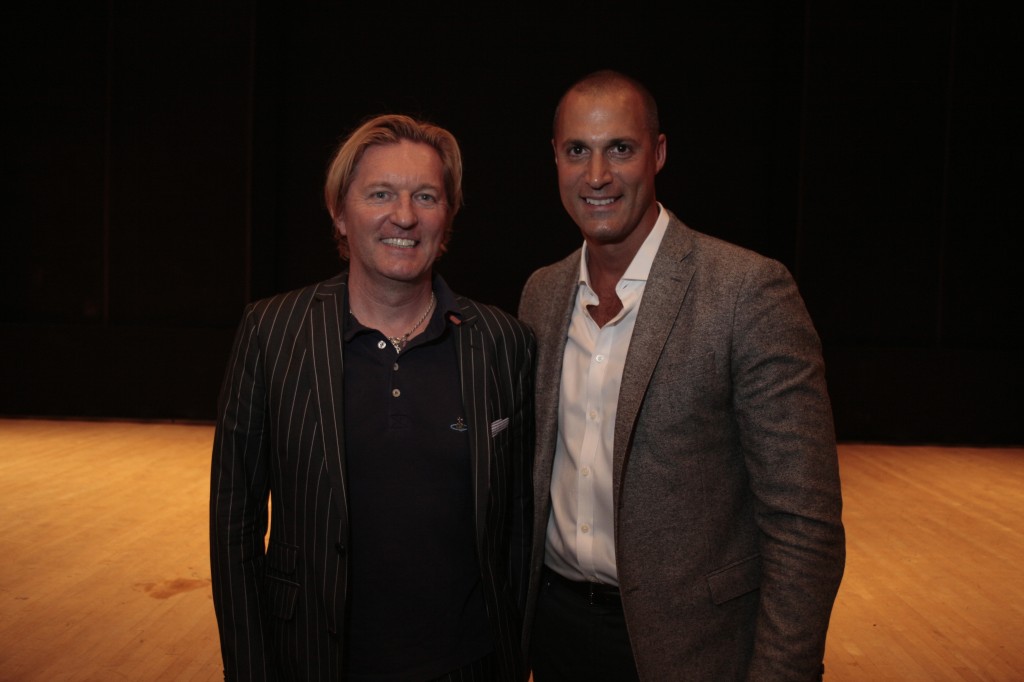 The fact that millions of users worldwide are on Instagram and Twitter, reflects a broader shift from print toward a digital age, which targets users only on their smartphones. Both Keanan and Nigel suggested we all keep up with the digital world and always be thinking ahead as we all know one thing about the fashion industry— one minute you're in, the next minute you're out.
By Doreen Du, MFA Fashion Merchandising