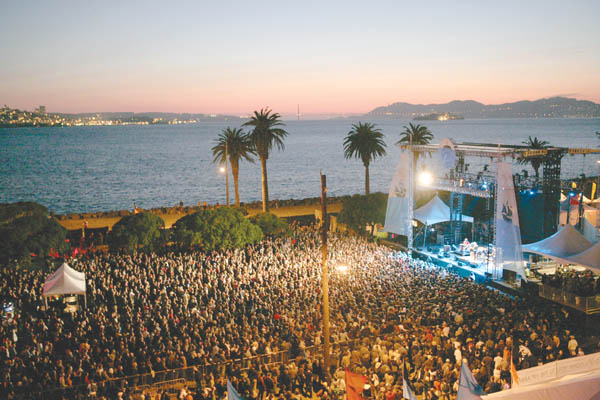 Treasure Island Music Festival. Photo Courtesy of East Bay Express.
The lineup for the 2012 Treasure Island Music Festival has just been announced – and we're kind of freaking out. Treasure Island is one of our favorite festivals. Nothing beats that amazing sunset in the middle of the bay listening to awesome music. We also love that it's a little bit more manageable than other festivals – as in you won't need weeks to recover (ahem.. Coachella).
Saturday is always a little more hard hitting, with this year's acts including Girl Talk, The Presets, SBTRKT – and the surprising but rather exciting wildcard act – Public Enemy. But we must admit, we're a little more pumped about the Sunday lineup which includes Best Coast, The Gossip, Ty Segall, M83, and The XX (we've been impatiently awaiting their return to the touring circuit).
Tickets go on sale tomorrow – you wont want to miss out! Follow the jump for the complete lineup!