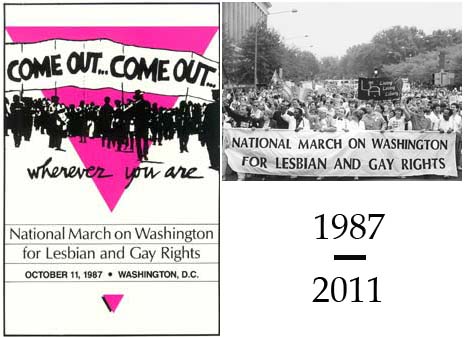 Today is National Coming Out Day – which marks the anniversary of the 1987 March on Washington for Lesbian and Gay Rights. Since then, October 11th has become a day for LGBT people and their allies to celebrate acceptance and equality. Many choose this day to come out to their friends and families.
Our celebration at the Cannery, Suite 118, kicks off at 6:30pm with a Resource Fair featuring campus clubs and community organizations with information for LGBT students and allies. At 8:00 pm, listen to Dr. John Corvino present his thoughts in "Haters, Sinners and the Rest of Us." Dr. Corvino uses logical rigor, sensitivity, and humor, to challenge people from all sides to rethink easy assumptions in the increasingly divisive culture wars. Further information can be found on his website.
As part of our celebration, we will be distributing rainbow ribbons to our faculty, staff and students. Ribbons can be worn on 10/11 in support of LGBT students who have chosen this day to come out.
Transportation will be running a shuttle loop from the AAU dorms and 180 New Montgomery St. to the Cannery from 6-10pm.