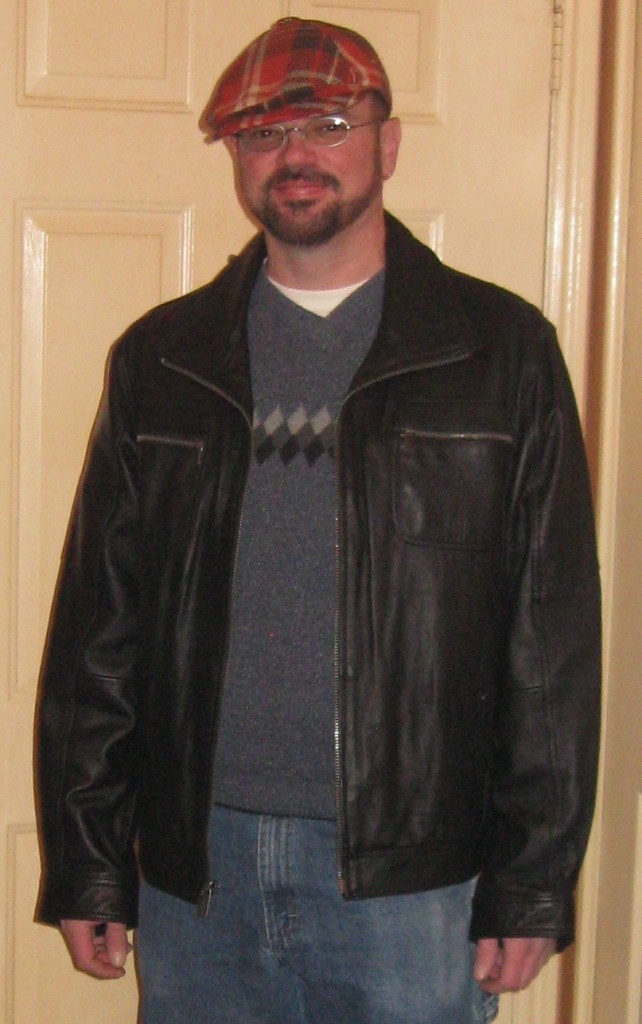 Name: Darren (Richard) Carlson
Where do you live? Salt Lake City, UT. Fashion-wise we're a bit behind the times, however the City Creek Center recently built downtown finally gave us access to Swarovski, Tiffany & Co. and Michael Kors! Yeah!
What is your area of study? I just received my diploma for an AA in Fashion Design!
What is your current occupation?
Determining if I feel ready to start my own business or begin a mentorship under a young designer in NY—I'm talking out ideas with friends and family.
Which historical [fashion] figure do you most identify with?
My favorite will always be Gianni Versace and equally love what Donatella has done to expand the brand. I think it was the edgy elegance that I relate to. As a designer I want to incorporate a little danger into my elegance—not over the top—just enough to excite the customer.
What is your greatest [style] regret?
Haha….a mullet hairdo when I was young. I'm always surprised to see how this hairstyle survives today. Clothing wise, it would be the terrycloth polo shirts from the 70's and 80's. I'm sure both of these things really date me.
Follow the jump to read more!
What is your current state of mind?
Peaceful—so grateful to have fulfilled my dream of attending Academy of Art University! Also I'm excited and ready to have fun with design!
What[item of clothing] is the greatest love of your life?
My newly purchased Michael Kors Leather Jacket. I wore it to New York (to the AAU workshop) for the first time!
What is your [style] motto?
Refined Elegance with a bit of danger. (I took the 'Tough' out….actually evolved it to 'a bit of danger').
Who are your favorite [fashion] heroes in real life?
Annie Lennox. Not only is she a fashion icon with a beautiful voice……….she's a real hero that repetitively gives back to 'those in need'. For me she epitomizes the strong elegant woman that perseveres but is often overlooked. I do like Lady Gaga for her fashion risks and attention to the gay community, but Grace Jones and Annie Lennox will always be my No. 1 favorites…both strong women ahead of their time.
What do you consider your greatest achievement?
Without doubt completing the courses at Academy of Art University for an AA in Fashion. I think I even wrote that it was the most challenging and rewarding experience to date on Facebook, and this is my wholehearted truth. I am overwhelmed with gratitude for everyone at the school—it has truly been my greatest achievement and there's a special place in my heart for every instructor and staff member I worked with. If the opportunity ever comes up I would definitely come back for a BFA in Fashion Design!