Opening Reception (open to the public)
Friday, November 7, 2014 from 6-10pm
Freeman Space, 155 Freeman Street, Brooklyn, New York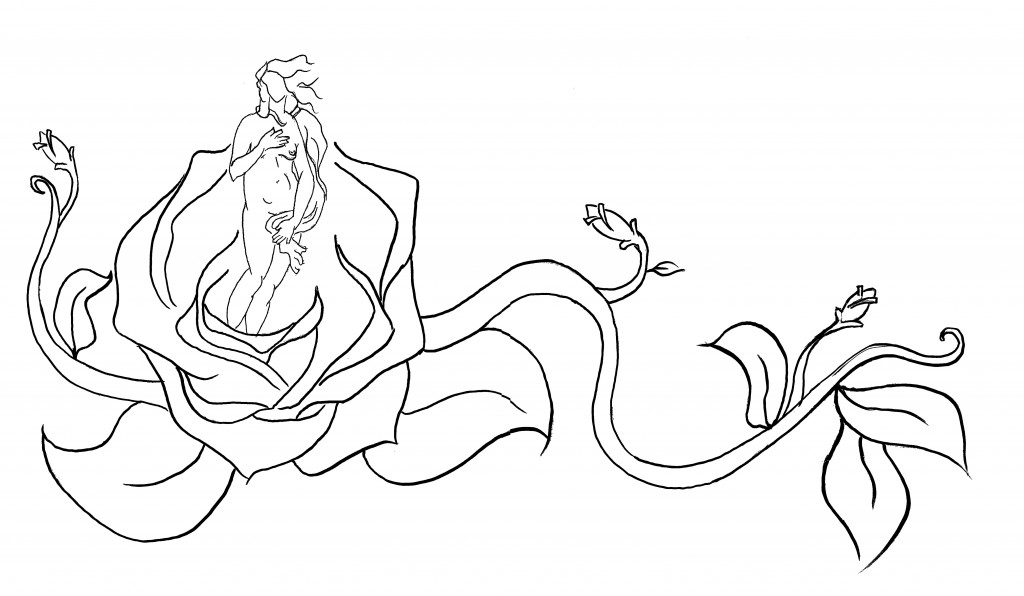 "Sometimes It's Hard to be a Woman" is a fashion installation project by Heather Marie Scholl, MFA Fashion Design Alumna who showed her collection at the Academy of Art University Mercedes-Benz Fashion Week showing in February 2013.
Taking influence from Tammy Wynette's song "Stand by your Man," Scholl addresses issues of domestic violence. The installation is centered around two figures with garments that are heavily hand embroidered.  Through the creation of the environment the work is disquieting yet romantic and tells of the more subtle ways abusive relationships can eat away at you. There is a corrosive element within the installation that will slowly bleach out a piece of fabric.
The installation bridges Scholl's personal narrative with larger conversations about the body, women, feminism, identity, and sexuality. "This project is emotional and personal yet universal," said Scholl.
Scholl is a storyteller, a designer, an artist, and a crafts person who plays with the loudness of pop art and the quiet thoughtfulness of traditional hand work. Her work can be sickly sweet at times, feminine and yet oddly playful with gender. A born feminist you'll find her clever analysis in just about everything she does.
This project is sponsored, in part, by the Greater New York Arts Development Fund of the New York City Department of Cultural Affairs, administered by Brooklyn Arts Council (BAC).
Website: http://www.heathermariescholl.com/
Tumblr: http://hmsthenotebook.tumblr.com/
Instagram: http://instagram.com/heathermariescholl