I have several secret locations for amazing thrift shopping — not so much clothing, but anything else that takes my fancy. It is all done in the name of inspiration research and takes me from West Marin to Mendocino and back again. Mid-century studio ceramics are the latest obsession and Goodwill in San Rafael is the place to be at opening time.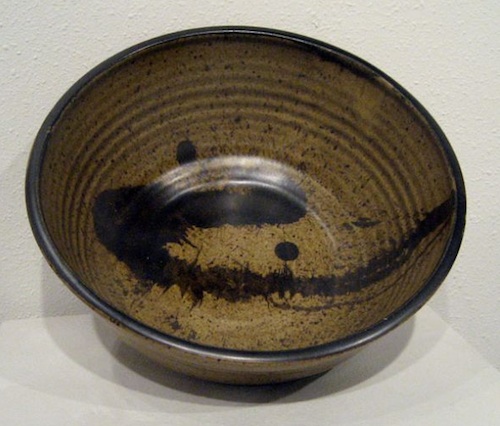 I love friends coming over for a cup of tea and complimenting my latest find: a 1970s hand-embroidered map of America complete with cross-stitch potatoes in Idaho and chain stitch oil rigs in Texas. And who would of thought that Mangrove tree knuckles could be such a conversation starter — especially when you have so many?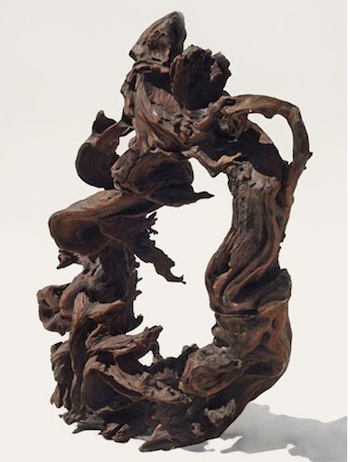 Things came to a head this week when a contractor needed to fix a leak in the bathroom. Everything had to be moved and I had to wonder how a dozen or so deer antlers came to be perched on top of the towel cabinet.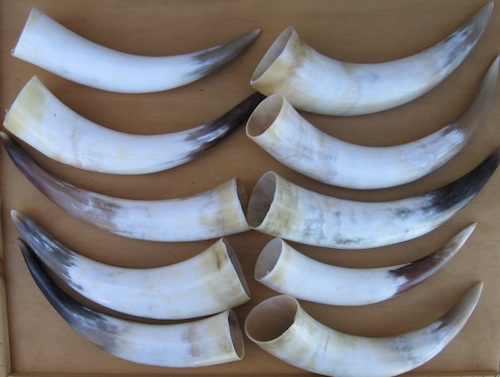 Follow the jump to read more.

I started to look around the house: 114 small animals and insects, including a bat, three scorpions and an enormous centipede stared back from the mantle; all lovingly preserved in acrylic blocks. (The spiders are on the dining table and the butterflies are in the TV room).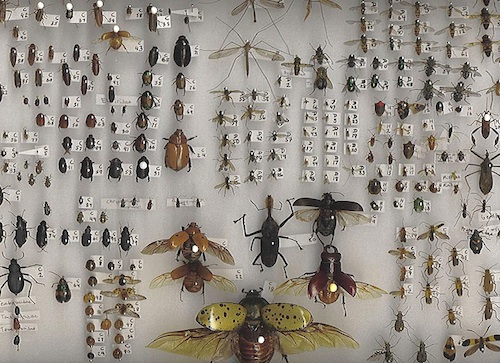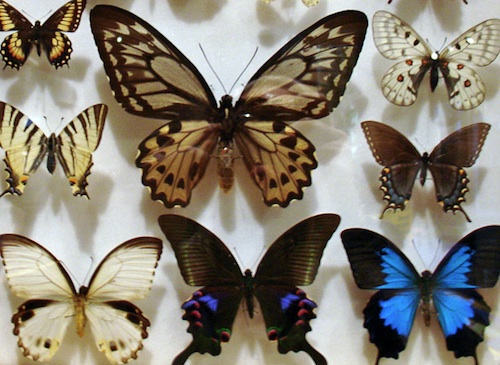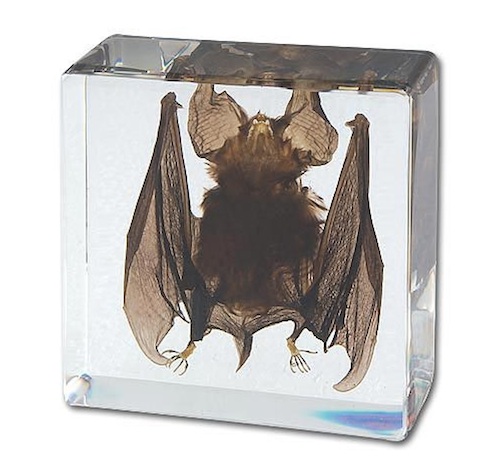 I open the top drawer of a flat file and there lay four sets of vintage napkin rings. How very strange. How did they get there? I do not own a napkin. (The hessian rings encased in clear Lucite from the 1960s are very chic, perfect if I ever have a dinner party).
So when did my normal passion for finding interesting and unusual items to be used as sources of inspiration turn into a once a day Goodwill habit along with the inability to pass a flea market?
This is serious and I have a problem. I am a knick-knackoholic.
Here are the steps I'm taking to return me to sanity.
Step one: I admit I am powerless over knickknacks and my house has become undustable.
Step two: Came to believe that a power greater than Goodwill could restore my house to minimalism.
Step Three: Made a decision to turn my knickknacks over to the care of a charity store.
Step Four: Made a searching and fearless moral inventory of my knickknacks
Step Five: Admitted to Blog and to God the exact nature of my knickknacks.
Written by: Simon Ungless
Click here to read more of "Simon Says"