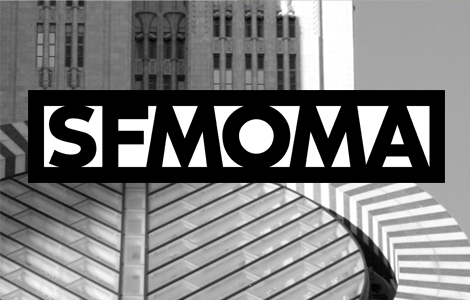 SFMOMA is looking for a social media intern to help part-time in their Marketing & Digital Communications department. You will work closely with the Digital Engagement Associate on social media campaigns as well as research projects.
SFMOMA is consistently recognized for its innovative use of social media, and maintains a high level of content quality across social networking platforms such as Twitter, Facebook, and Tumblr. The social media intern will work closely with the Digital Engagement Associate on the planning, implementation, and measuring of social media campaigns.
Follow the jump to read more!
The internship is open to undergraduates, recent graduates, and graduate students whose coursework or interests fall one or more of the following fields: art history, media studies, museum studies, marketing and/or communications.
The internship will take place during the week, though specific days are flexible. The duration of the internship is for the Fall 2012 semester, though there is a possibility of extending it if both parties are in agreement.
For more details and info on how to apply, click here.