By Ellie Dietrich
Kristina Gross was excited for the summer. Not just because it would mean the end of the school year, but because it marked the start of her three-month internship at the New York atelier of womenswear brand Marchesa. As a student pursuing her BFA in fashion design, Gross was looking forward to working alongside accomplished couture designers. However, as the threat of the pandemic loomed around the globe, many brands, businesses, and design studios were forced to move online.
While the change pushed many companies to cancel internships, Marchesa was willing and able to adapt to an online workspace. "I feel really fortunate to have been able to have an internship when many others were not," Gross shares. Instead, she completed the internship remotely while staying in her native city of Graz, in Austria. At this point, she was "already used to working remotely, having already spent the spring semester online."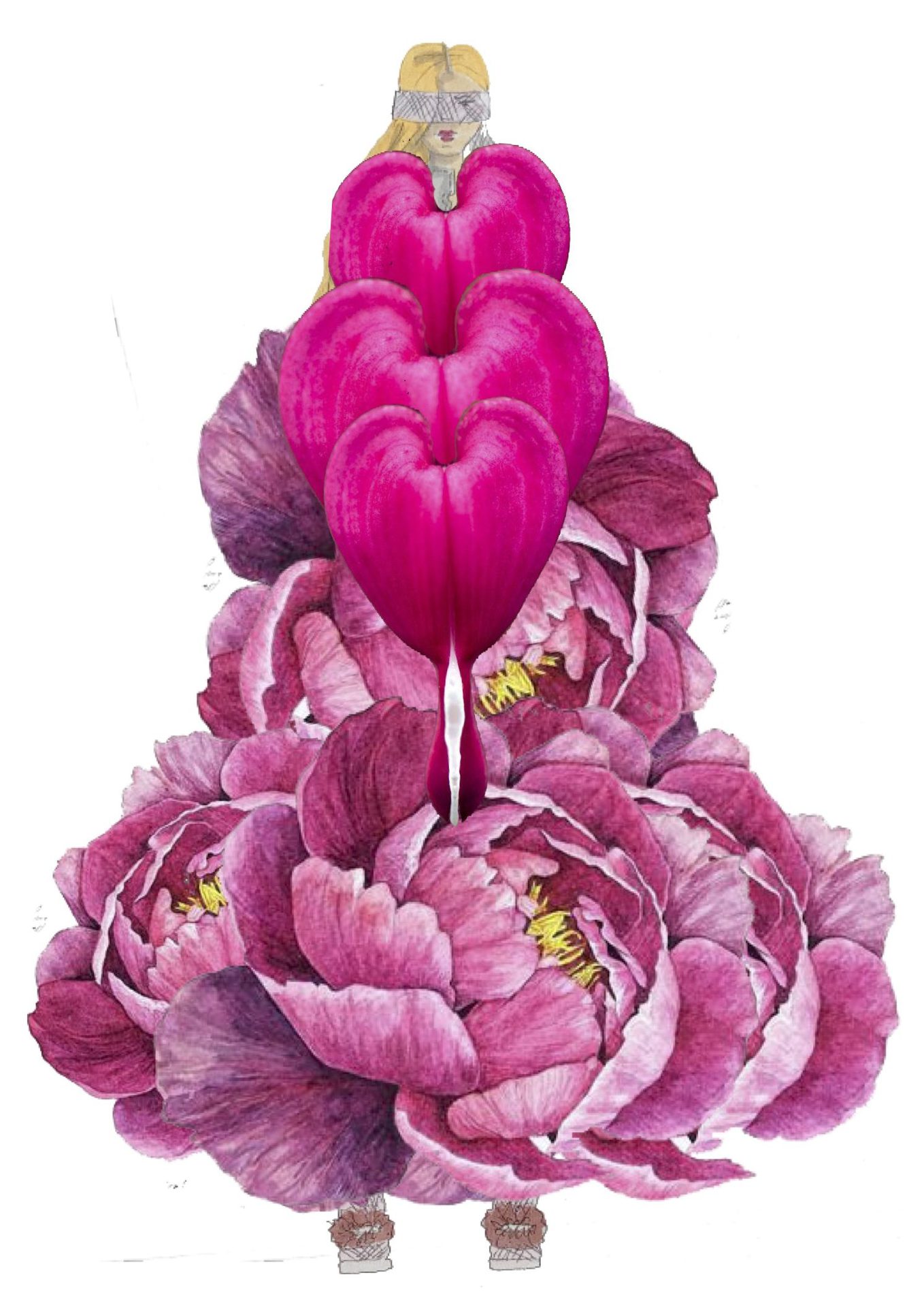 The primary project during the internship was to create a mini collection for Marchesa's target customers. Gross and her intern cohort would meet weekly over Zoom with Anna Holvik, Design Director, and Victoria Richard, Senior Couture Design Manager, who would give feedback on their designs. "They gave me great tips on how to improve my designs and also how to work with them," explains Gross. "For example, when I created my 2D sketches, you should shape that on your mannequin in the same way."
Gross was originally drawn to working with Marchesa because their designs echo her own: voluminous shapes, elegant gowns, and intricate floral embroidery. Throughout the process they worked on half-size mannequins, which Gross enjoyed because it allowed her to "save fabric and utilize small scraps, add a lot of lace or embroidered fabrics, and play around with them."
For her collection, Gross was inspired by flowers, particularly peonies. She played with layering fabrics and dying different materials such as denim, and created gowns that emulated floral beauty. "Gowns always remind me of a flower, with the shapes and the layers. For example, ruffles you can layer on top or below each other," Gross describes. "I love floral elements and try to add them wherever I can. It never gets boring for me. I love playing with fabric manipulation, pleats, and textiles."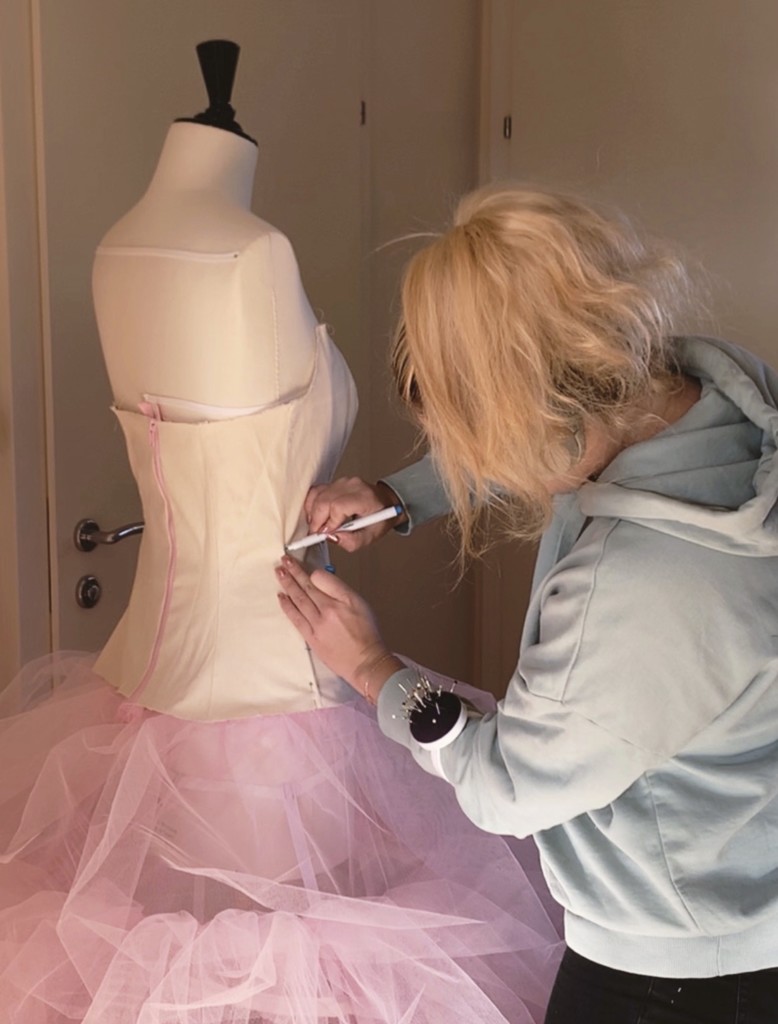 Being an avid tennis player (who even played for the Academy during her sophomore year), her design aesthetic fuses these floral elements with sportswear. For her senior thesis collection, her next big project, Gross is combining these two elements, utilizing the skills and techniques she learned at Marchesa. "It would have been better to learn in the atelier, but it was cool to get feedback from [the Marchesa design team] which is also worth a lot; and to see that the processes we're doing in school are the same as in the working world."
When asked for her opinion about fashion in the pandemic, Gross hopes that it will encourage brands to find and utilize more sustainable practices. "I think work will continue on Zoom because it's really practical right now. But if fashion is going to have huge amounts of garments then they still have to go to their manufacturer. I'm hoping this will encourage local manufacturers and smaller collections." After she graduates in spring 2021, Gross hopes to continue working with high fashion brands, such as Ralph & Russo, Elie Saab, and Zuhair Murad, before eventually launching her own label.