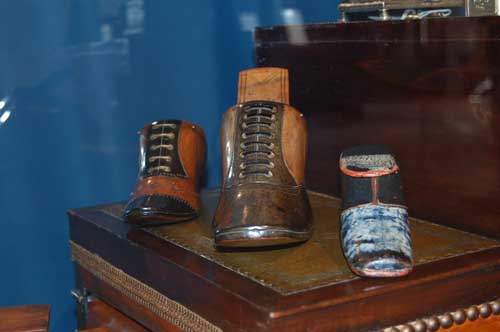 Antique wooden shoes in the entry display
Yesterday I had the pleasure of previewing the annual San Francisco Fall Antiques Show, and got to go on a private tour with the show's director Lisa Podos and well-known San Francisco interior designer and steering committee member Jay Jeffers. This year marks the shows 30th Anniversary, and they certainly pulled out all the stops to celebrate the occasion. Dealers from all over the world bring their finest art, antiques, jewelry and more – creating a unique experience where one can not only shop, but marvel and be inspired.
This year's theme was Hidden Treasures, and there were certainly a bounty of beautiful treasures to be seen. We were introduced to some of the top dealers at the fair, who took the time to show us their amazing collections. There were stunning photographs and paintings, handcrafted pieces of furniture, and spectacular jewelry that spanned many centuries and a vast variety of styles. Each and every piece was so intricate and unique – I could have spent days carefully examining each exquisite detail.
The show runs Thursday through Saturday from 10:30 AM to 7:00 PM, and Sunday from 12:00 to 5:00 PM. It is being held at the Festival Pavillion at Fort Mason in the Marina District and general admission is $18. Be sure to stop by and gaze at all of the wonderful pieces – and be inspired!!

Habité LA – They have pieces ranging from the 16th century to the 1980s – a wonderful mix of old and new(er).
More amazing photos after the jump!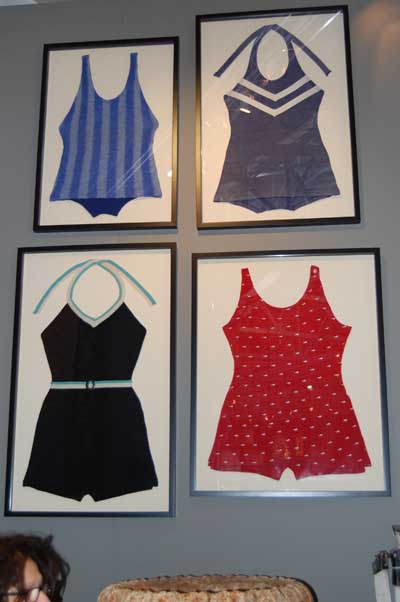 American Garage – Vintage bathing costumes from the 1930s, made of wool.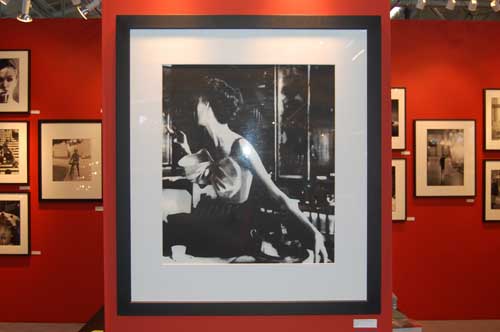 Peter Fetterman Gallery – Specializes in 19th and 20th century black and white photography. Here, a photo taken by renowned fashion photographer Lillian Bassman for Harper's Bazaar.

Sue Olleman's Oriental Art – Based in London, Sue has been dealing in Oriental art for decades. She specializes in Indian jewelry, and had some truly exquisite pieces dating all the way back to the 9th century.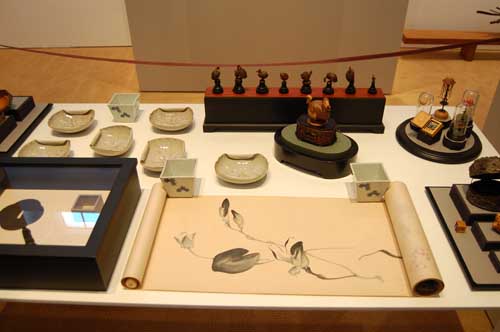 Hacket Mill and Mitsui Fine Arts – Hacket Mill and Mitsui Fine Arts collaborated on their booth this year, bringing together more modern pieces with decorative Japanese art.