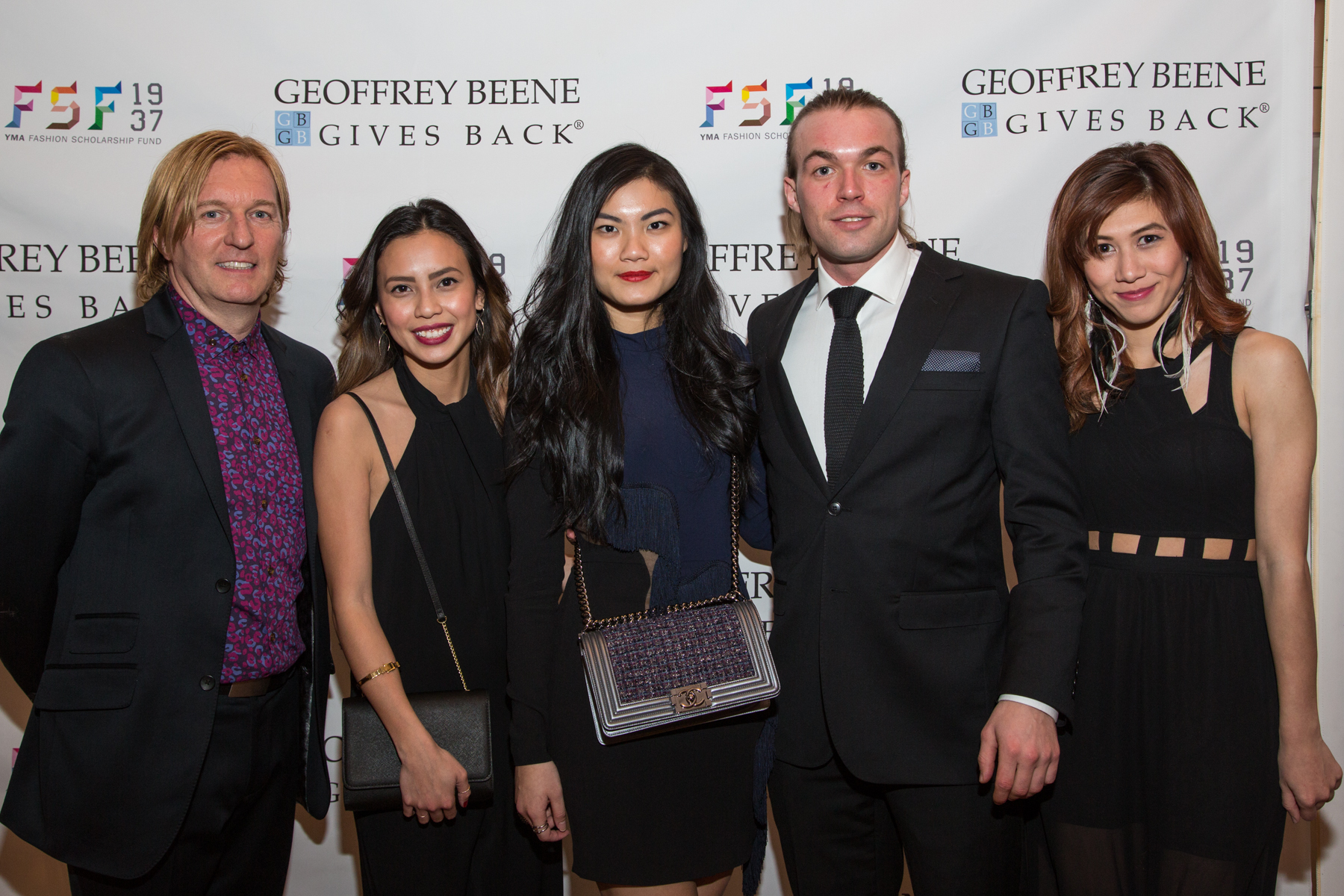 On January 7th, four School of Fashion Merchandising students were honored at the annual YMA Fashion Scholarship Fund (FSF) Geoffrey Beene National Scholarship Awards Dinner at New York's Waldorf Astoria hotel. Fashion Merchandising BFA students Martin Evensen, Michelle Hendrawan, and Celina Enriquez along with Fashion Design BFA student Busara Boussard were each selected by the YMA FSF Scholarship Committee to receive $5,000 scholarships.
Students from more than 150 colleges across the country flocked to New York to accept their awards. Former New York Yankees pitcher Mariano Rivera presented five lucky students with $10,000 scholarships and handed out $30,000 scholarship awards to four other exceptional students.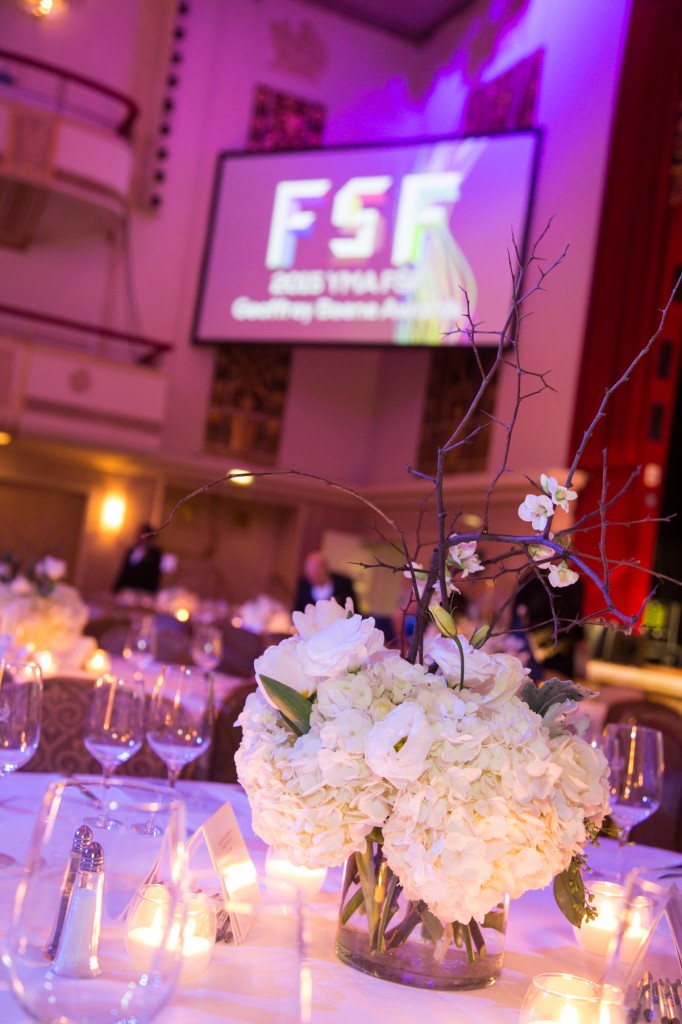 The event also honored industry heavyweights Chip Bergh, CEO of Levi Strauss & Co.; Doug Ewert, CEO of Men's Wearhouse; designers Isabel and Rubin Toledo, and Iris Apfel. Also on hand were presenters Patti LaBell, Countess Luann de Lesseps, Joseph Abboud, and Rosanna Scott. The event raised a record-breaking $3.4 million for the YMA Fashion Scholarship fund.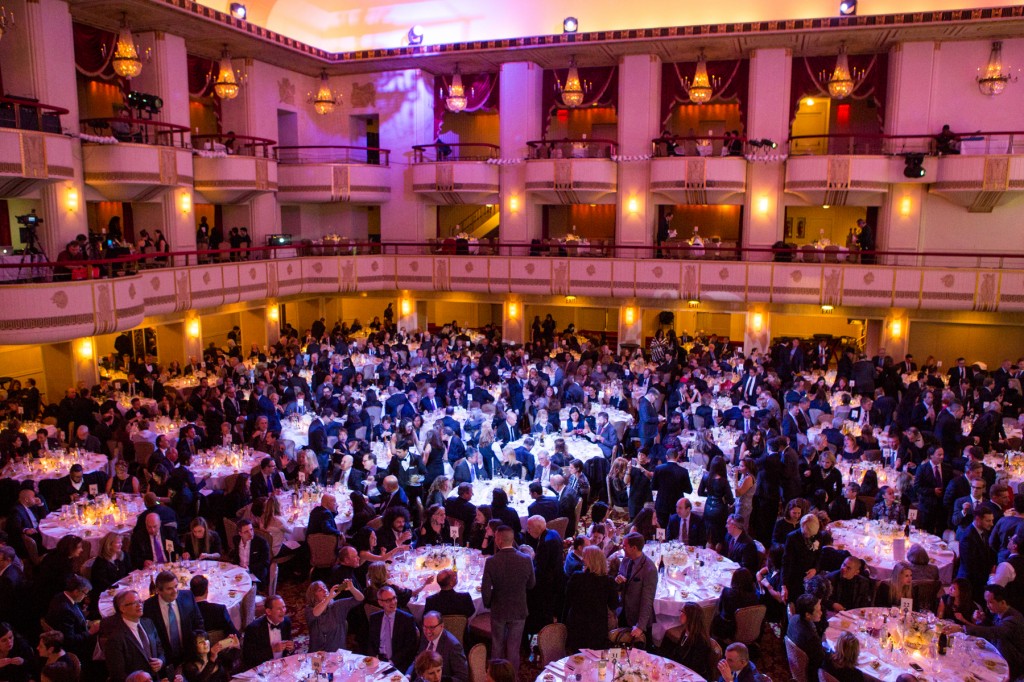 The awards dinner was a huge milestone for the scholarship winners, and gave many their first opportunity to visit New York. Academy of Art University's Celina Enriquez was one such student, and she has shared her diary of her first New York experience with FSD. Learn a little bit more about Celina here, and stay tuned for installments of her NYC diary!
Fashion School Daily: What did you submit for consideration to the YMA FSF?
Celina Enriquez: I submitted a Lululemon case study, which was the nationwide theme set forth by YMA FSF.
FSD: Have you ever won any other awards?
CE: I have not won any other awards! I often joke that I never win anything I enter. Thankfully, I can no longer say that!
FSD: What will you do differently now that you've won? 
CE: Winning the scholarship has, in a sense, validated the work that I've done so far. I have always worked hard on my schoolwork, and winning a talent-based scholarship has given me the encouragement to keep going and to keep doing what I love to do… because it is all worth it.
FSD: How did you get started in fashion? 
CE: I have always loved the idea of aesthetic and how different things, different colors, and different aesthetics appeal to different people. I started to be conscious of aesthetic in fashion in high school and was very fortunate to go to a school where difference was celebrated. I began to love the idea of working in the fashion industry where things are always changing and evolving.
FSD: What is your ultimate career goal?
CE: My ultimate goal is to be in buying – to be part of team that directly relays a brand's identity and does so in a conscious way. I'd love to be part of a company that moves forward in giving back and staying conscious of how its garments and products are made.
Check back on Wednesday, January 21 for the first installment of Celina's NYC diary!