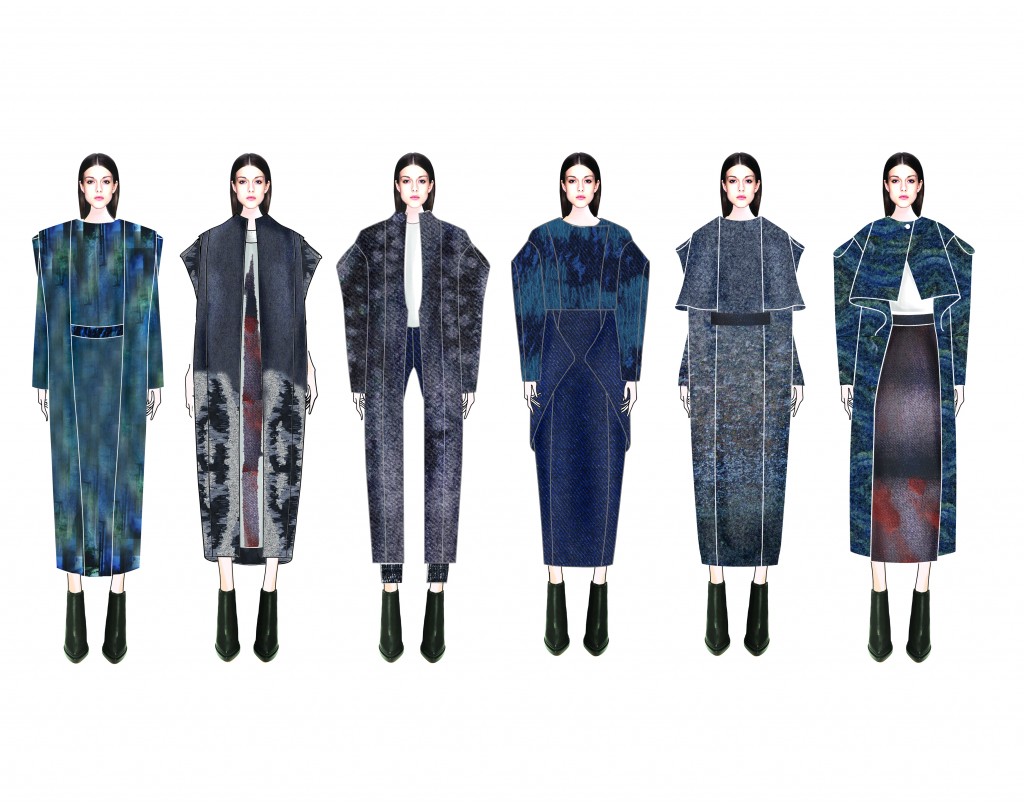 This collaborative collection from MFA Textile Design student Tam Nguyen and MFA Fashion Design student Han Tang explores the beauty behind mold and peeling paint and examines how the natural weathering of surfaces can inspire the creation of beautifully textured clothing.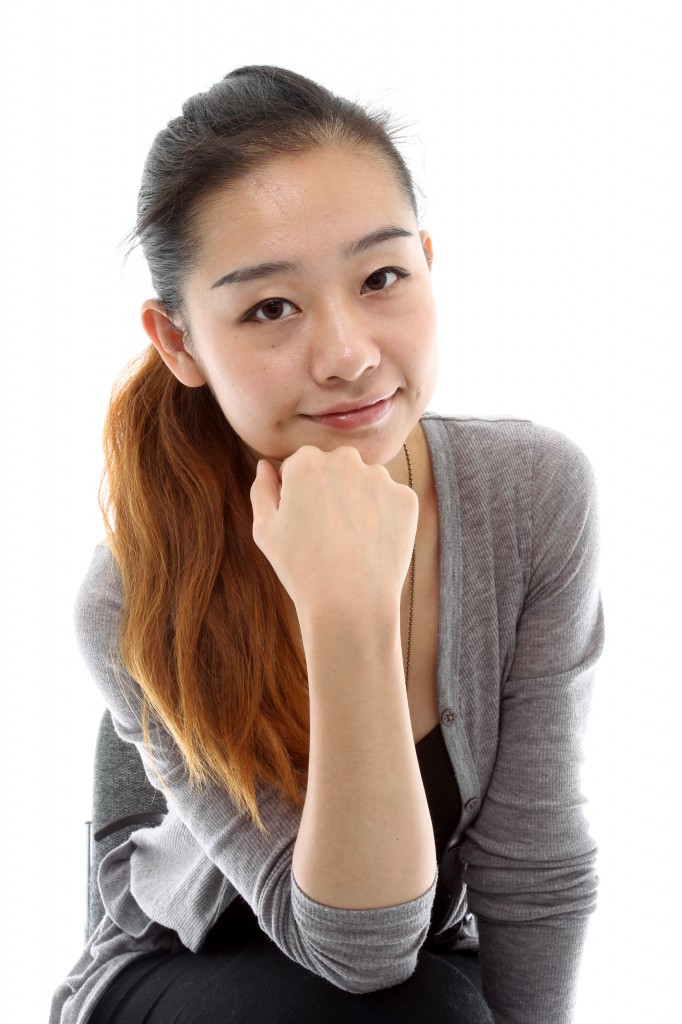 Han and Tam translate the textural inspiration they found in the environment on to wool and silk. The unique textures of their garments, along with the strong silhouettes behind their designs, will leave a lasting impression on the audience and may even have some taking a second look the next time they see texture in nature.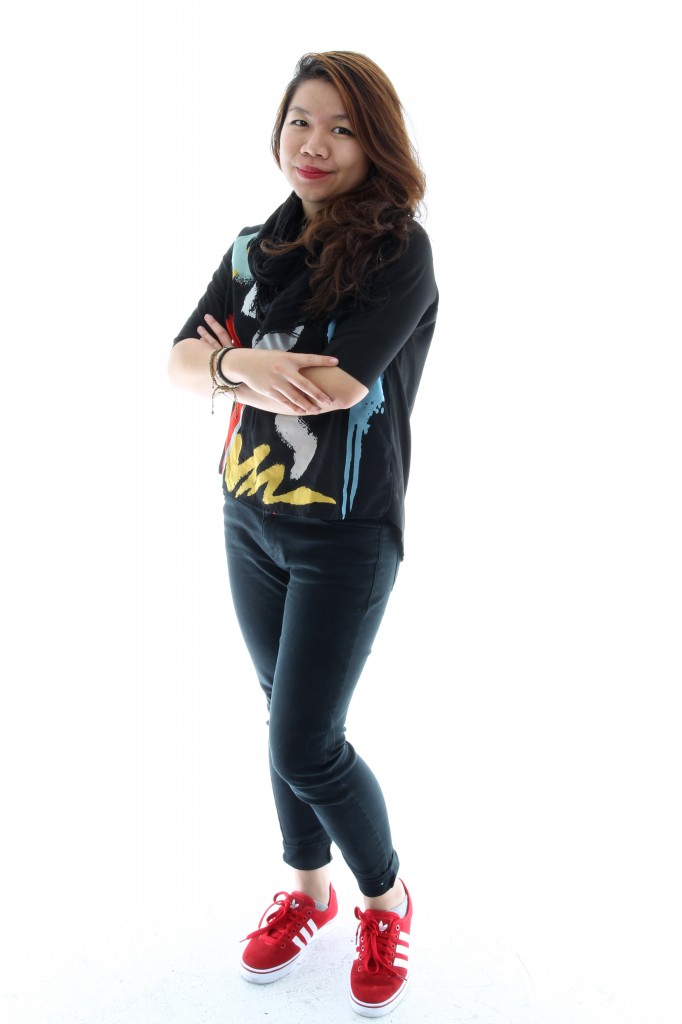 Tam Nguyen, born and raised in Ho Chi Minh City, Vietnam, and Hang Tang, who grew up in Beijing, China, each boast diverse backgrounds. Tam Nguyen has a BFA in Fashion Design from Columbia College Ohio, has worked as a visual merchandiser and frequently does freelance textile work. Hang Tang has a BFA in Interactive Media Design from Jilin College and has worked as a children's book illustrator.
These two designers, each with their own unique experiences and expertise from which to draw, have created a collaborative collection that shows how deconstructive surfaces can lend the inspiration for a bold fashion statement.
Fashion School Daily: What is the best advice you have ever received?
Tam Nguyen: Don't be afraid of trying new things, either it will work out or it won't. You will learn something in order to approach a better solution and new idea.
Han Tang: Don't wait for the right moment to come in the distant future for you to release your full potential and become what you always wanted to be. Take action now, make mistakes and learn from them!
 FSD: Ignoring the cost, what item of clothing / bag / designer would you buy right now?
TN: 2013 Retro Adidas Stan Smith sneakers in white and green.
HT: I want lots! Rick Owen's jacket, Celine Bags, Stella McCartney's shirts. . .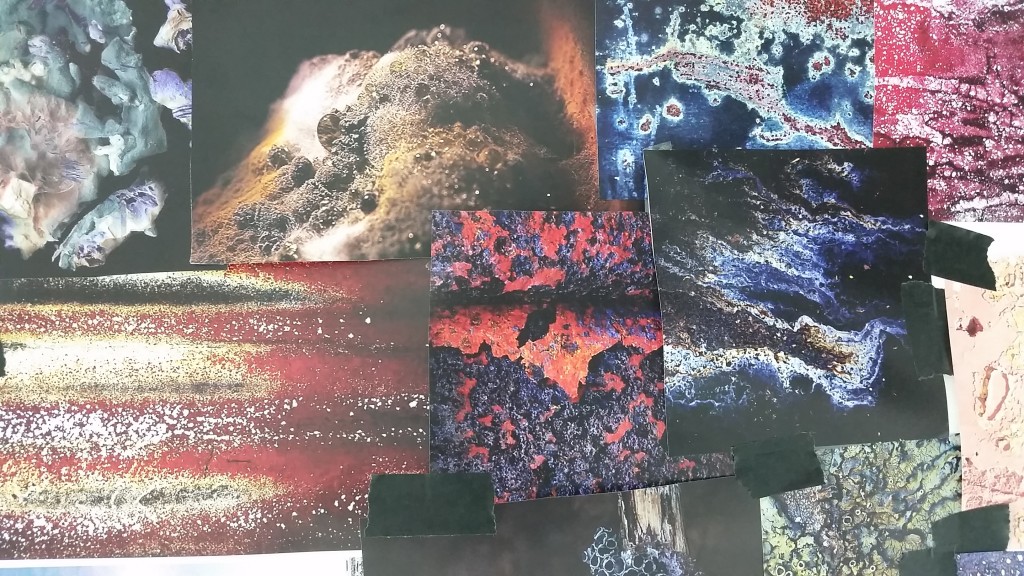 FSD: Which items in your closet do you most use?
TN: Waterproof biker jacket.
HT: My black jacket. When I open my closet it's all black!
 FSD: Which talent would you most like to have?
TN: Being able to play musical instruments, like piano or guitar.
HT: I want to be able to do pattern making and sew garments faster and faster!