Denman Island in British Columbia was discovered at the end of the Eighteenth century.
It is the size and shape of Manhattan with about a thousand inhabitants. It is hard to be precise; the most confusing date on the island's calendar is Father's Day.
The old timers whose forefathers arrived before the motorcar, look on the invasion of Seventies draft dodgers with amused tolerance.
The dodgers, now ancient anarchists, do not believe in change, and regard newer arrivals, who do believe in indoor plumbing, with deep suspicion.
Then there are some very special folks.
Michael Dennis arrived on Denman from San Francisco in 1980. He was not running away from war but escaping from a brilliant career (Stanford PHd in Neuropsychology, Harvard instructor, University College London Research Fellow, U.C. San Francisco Professor of Psychology).
He and members of his family acquired 160 acres, then for three years Michael Dennis built his own house – which led to sculpture.
Today, his work may be admired by many, and afforded by few, all over the world and most especially at 3760 Lake Road on Denman Island.
Well worth a visit.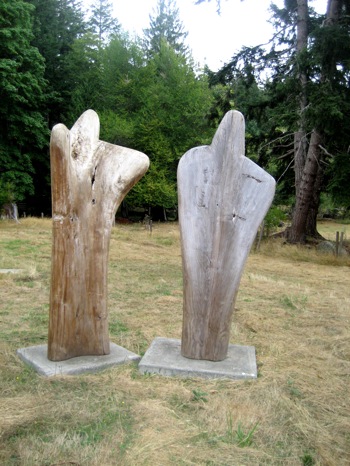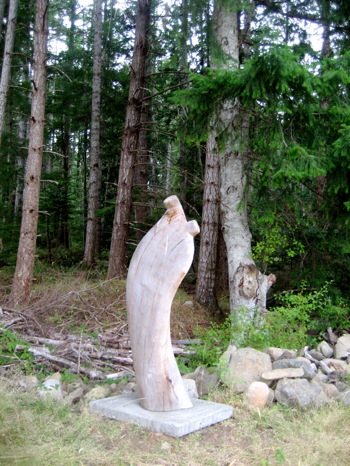 In my sculpture over time I have gravitated to less and less detail of feature which allows the viewer greater freedom to read in whatever details they wish for their own interpretations.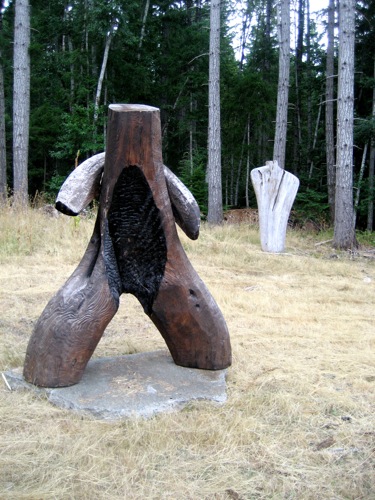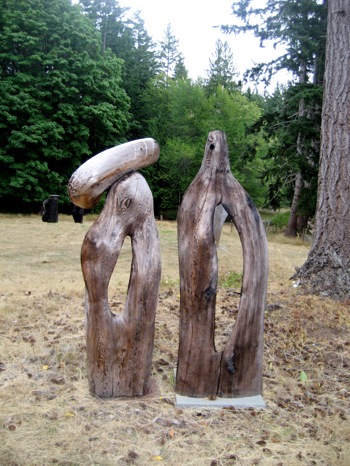 I explore that fine line between figuration and abstraction which line probably differs with each viewer.
Follow the jump for more images and quotes from Michael Dennis.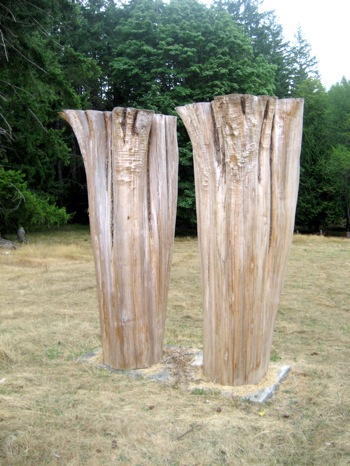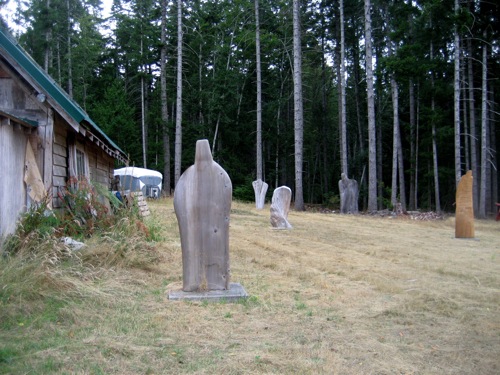 I need only the vaguest suggestion of a familiar form to read it as such. This repeatedly brings me back to recognition of the information that can be conveyed/received by a single line inclined one way or another it can imply movement or stasis.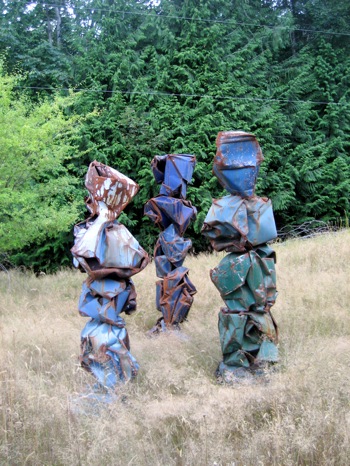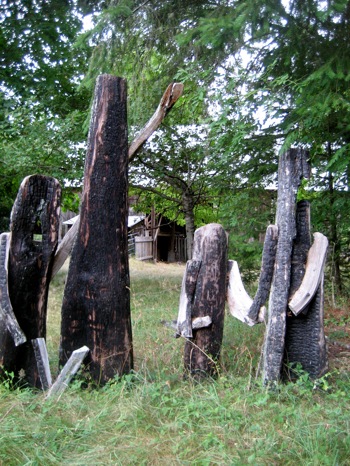 It can even project emotion the least inflection of a line around the mouth speaks volumes approval/disapproval joy/sorrow happiness/sadness.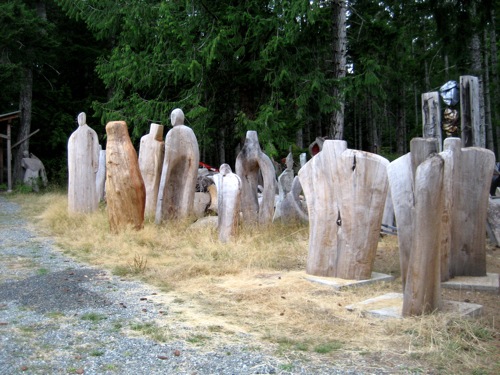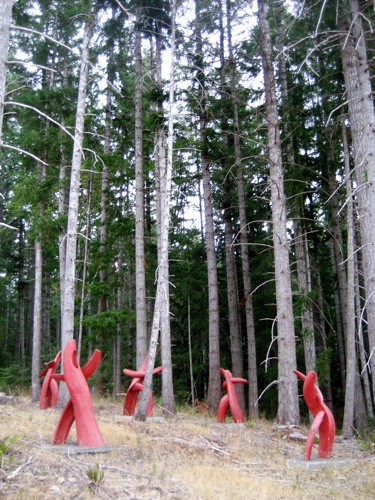 There are neurons in our visual cortex which only pay attention to lines each with its own preferred orientation.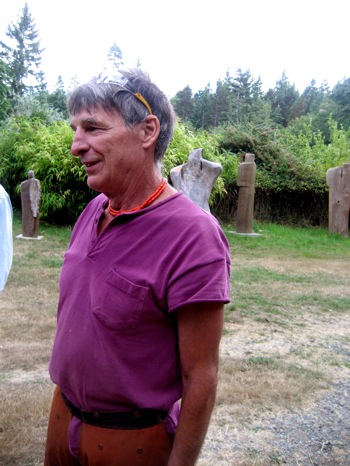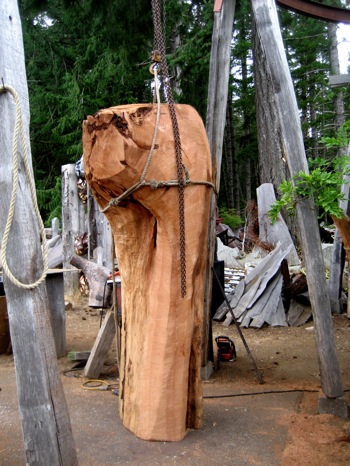 In a sense I am still studying the nervous system from its most integrated side.
Words and pictures by: Gladys Perint Palmer
Click here to read more of "Picture This" by GPP

Editor's note: You can see one of Michael Dennis's early pieces in the courtyard of UCSF. For more information about Michael, visit www.mdennissculpture.com.