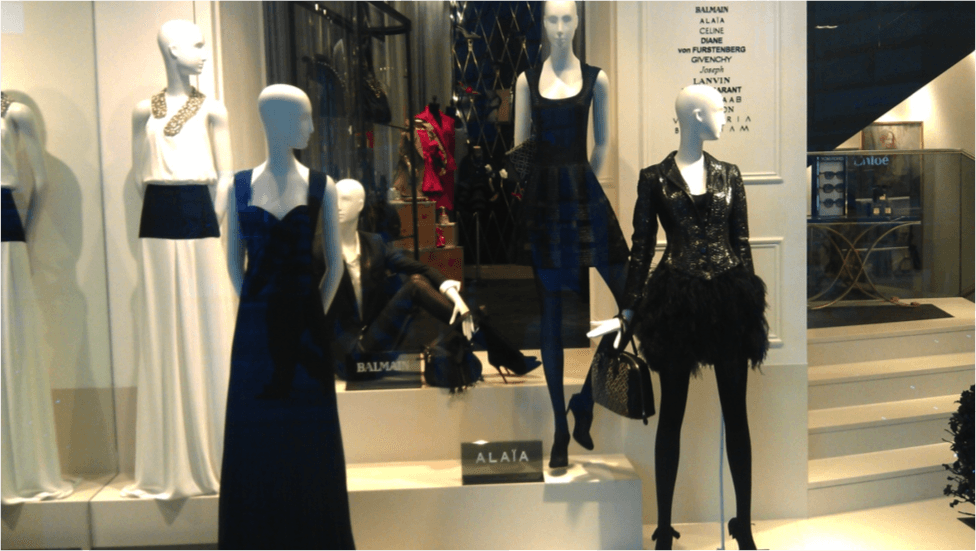 Finding myself with an unexpected layover for an entire day in the German city of Munich, I took advantage of this otherwise dreadful event. Immediately after stepping off the metro at Marienplatz, the city square, I was greeted by below freezing temperatures. Yet all around me, the residents looked undeniably chic in their long parkas. Cinched at the waist and puffy in just the right places, these Germans knew how to keep warm while staying stylish. I on the other hand, stood out like a sore thumb with my bright pink pea coat, much more suitable for the milder San Francisco weather.
Stemming from the square, the Maximilianstrasse royal Avenue is known for luxury boutiques, small designer shops, fine jewelry stores and decadent cafes. One in particular immediately caught my eye, Marion Heinrich. With its big white letters against a solid black background, I knew I had found a designer treasure chest. The window display was in cohesion with the sign; with black and white separates contrastingly arranged to bring attention. This once small boutique opened by Marion Heinrich herself in the 1970's has grown extensively. At the beginning, she housed designers like Thierry Mugler, Claude Montana, and Brigitte Bardot's first and only fashion collection, 'La Madrague'.  Currently, Ms. Heinrich has dedicated separate rooms within the two-story boutique to her favorite designers, Azzedine Alaïa and Manolo Blahnik, which she exclusively stocks herself. In addition, she houses other sought after designers like Lanvin, Givenchy, Balmain, and Tom Ford to name a few.
Follow the jump to read more!
My eyes were opened to a new fashion frontier that I would have never have expected.  Throughout the entire city, both men and women alike seemed to be acutely aware of top trends but had also incorporated their own unique styling on their individual outfits. From my unforeseen visit I have come to be delightfully surprised that these southern Germans have become more and more fashion sensitive, and in my opinion Munich is a serious competitor for becoming a new fashion capital.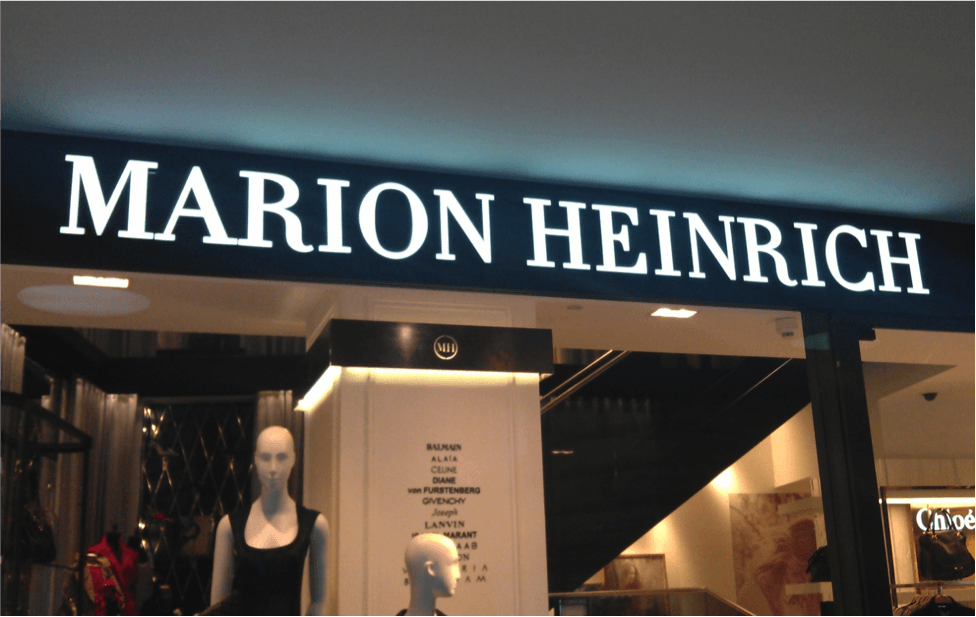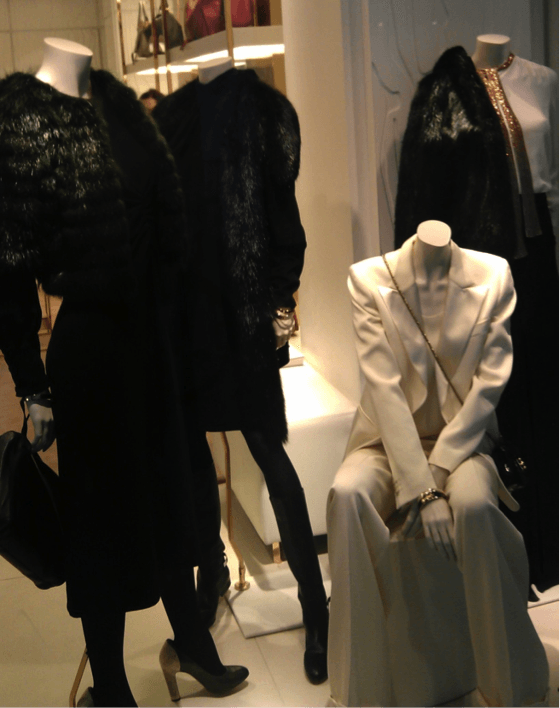 Written By: Tonislava Docheva