Happy Monday Everyone!! Today's Monday Morning Photo is sure to brighten your day – literally. We were inspired by last night's Mad Men season premiere, to take a trip back to the '60s. Newsweek recently published an article titled The 60s Reality Behind 'Mad Men', comparing the television show to the history books. As we flipped through the photos, we happened upon this little gem: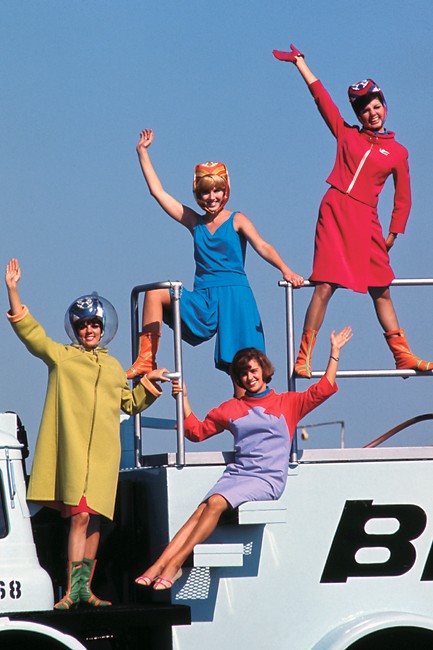 Photo Courtesy of Braniff Collection, Eugene McDermott Library.
In 1965, Braniff – one of the fastest ever growing airlines back when flying was still a glamorous occasion – commissioned Pucci to design their flight attendants' uniforms. This image only shows a few of the many styles – they actually had costume changes during the flights. We love the bright colors, the perfect hues to brighten your mood as you fly off to an exotic location – or as you begin a new week!