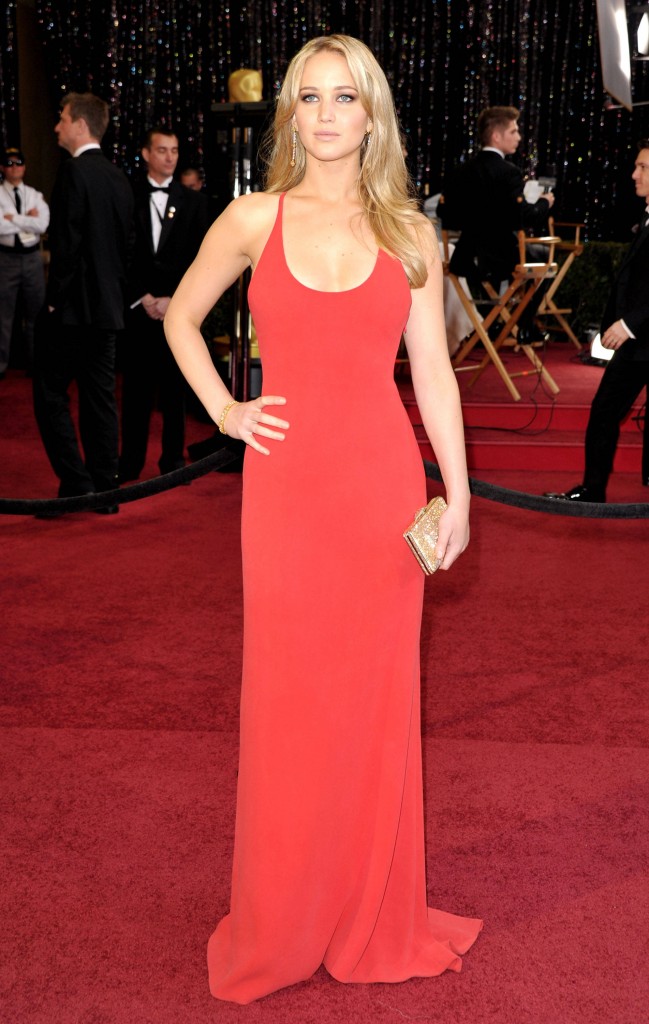 Wearing Calvin Klein at the 2011 Oscars.
With The Hunger Games hitting theaters tonight, the Jennifer Lawrence craze is at an all time high. We've loved this leading lady since her debut in Winter's Bone – and we've been following her red carpet looks since she walked out in that stunning Calvin Klein number at the 2011 Oscars. Jennifer has been wowing fans throughout The Hunger Games press tour, so we've rounded up a few of our favorite looks.
Which was your red carpet fave? Tell us in the comments below!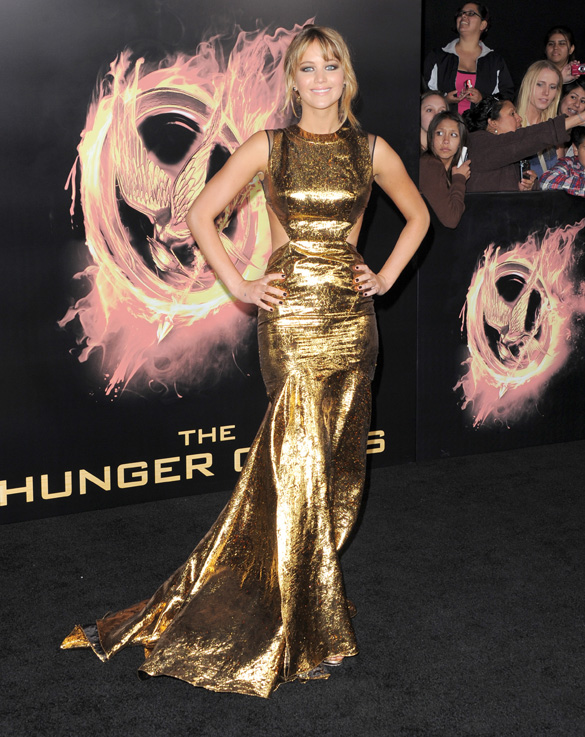 In Prabal Gurung at the LA Hunger Games Premiere. 
Follow the jump for more photos!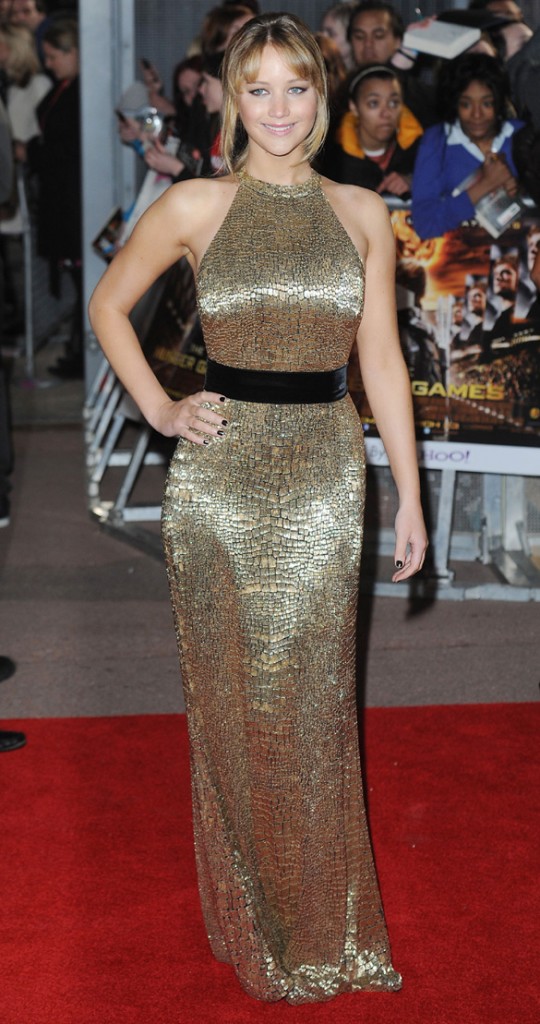 In Ralph Lauren at the Hunger Games London Premiere.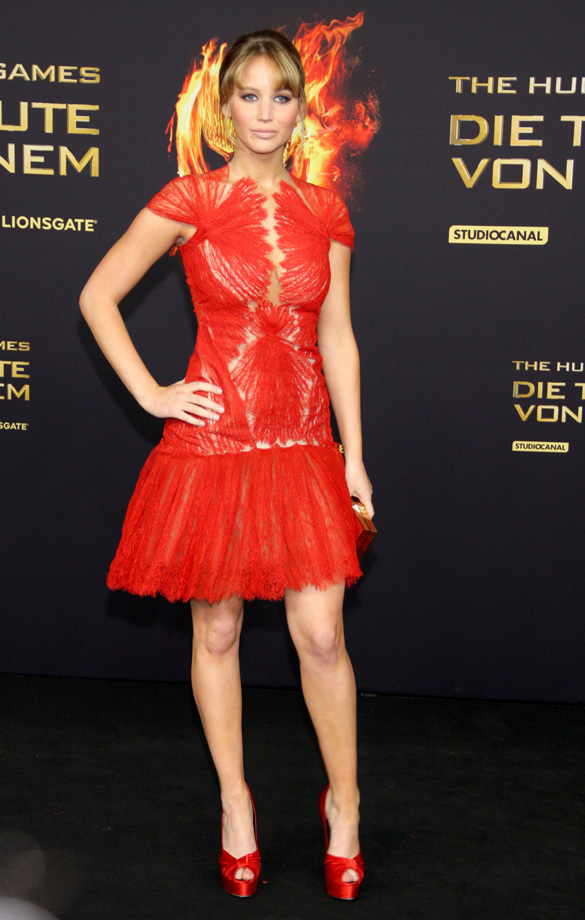 In Marchesa at the Berlin premiere.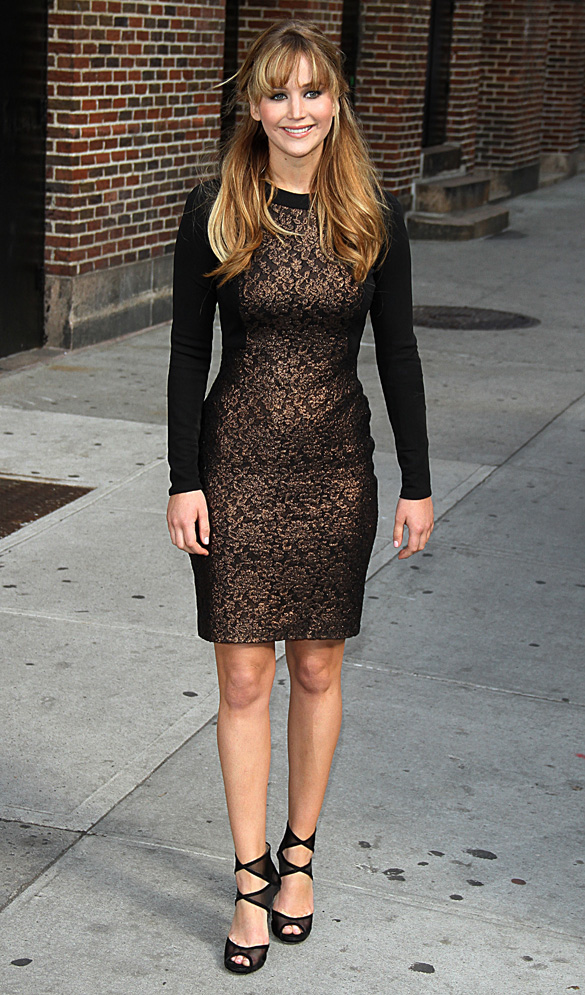 In Prabal Gurung at David Letterman.