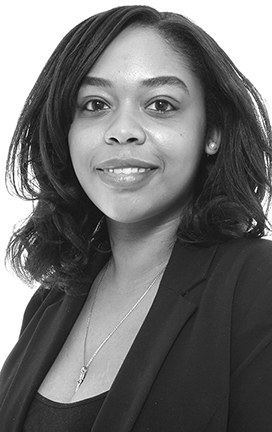 Elizabeth Castellon, M.F.A. Fashion Design, is originally from Bronx, NY. Before attending Academy of Art University, she graduated from The High School of Fashion Industries, and then went on to complete her B.S. in Human Ecology, with a concentration in Fashion Design. Her Fall 2014 Menswear Collection is comprised of leather, a variety of wools, and upholstery fabrics. She took inspiration from futuristic architecture, interiors, sculptures, and also incorporated themes from 1930s sportswear. Her goal was to the classic tailoring elements that traditionally embody menswear with an abstract, futuristic appearance.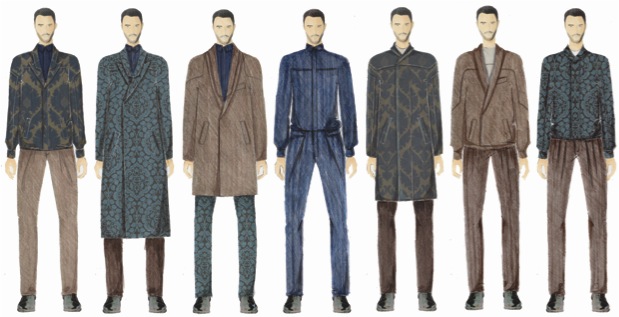 What is the best advice you have ever received?
It's better to try and fail, than to have never tried at all!
What is your favorite memory of being in the School of Fashion?
I enjoyed spending time sewing until late at night with my classmates. We would share laughs, stress out and encourage one another.
What advice would you give students who want to do collection?
Research, more research, and plan ahead.
Ignoring the cost, what would you buy right now?
Christian Louboutin pumps.
What is your most treasured possession?
A necklace that was given to me by my mother when I was a little girl, I haven't parted with it since.
Who are your favorite fashion heroes and why?
Ricardo Tisci, I admire how he always takes risks, also his Gothic approach to design, and his use of graphics and prints. He doesn't limit his creative talents to just fashion.
Written by Ashley Castanos