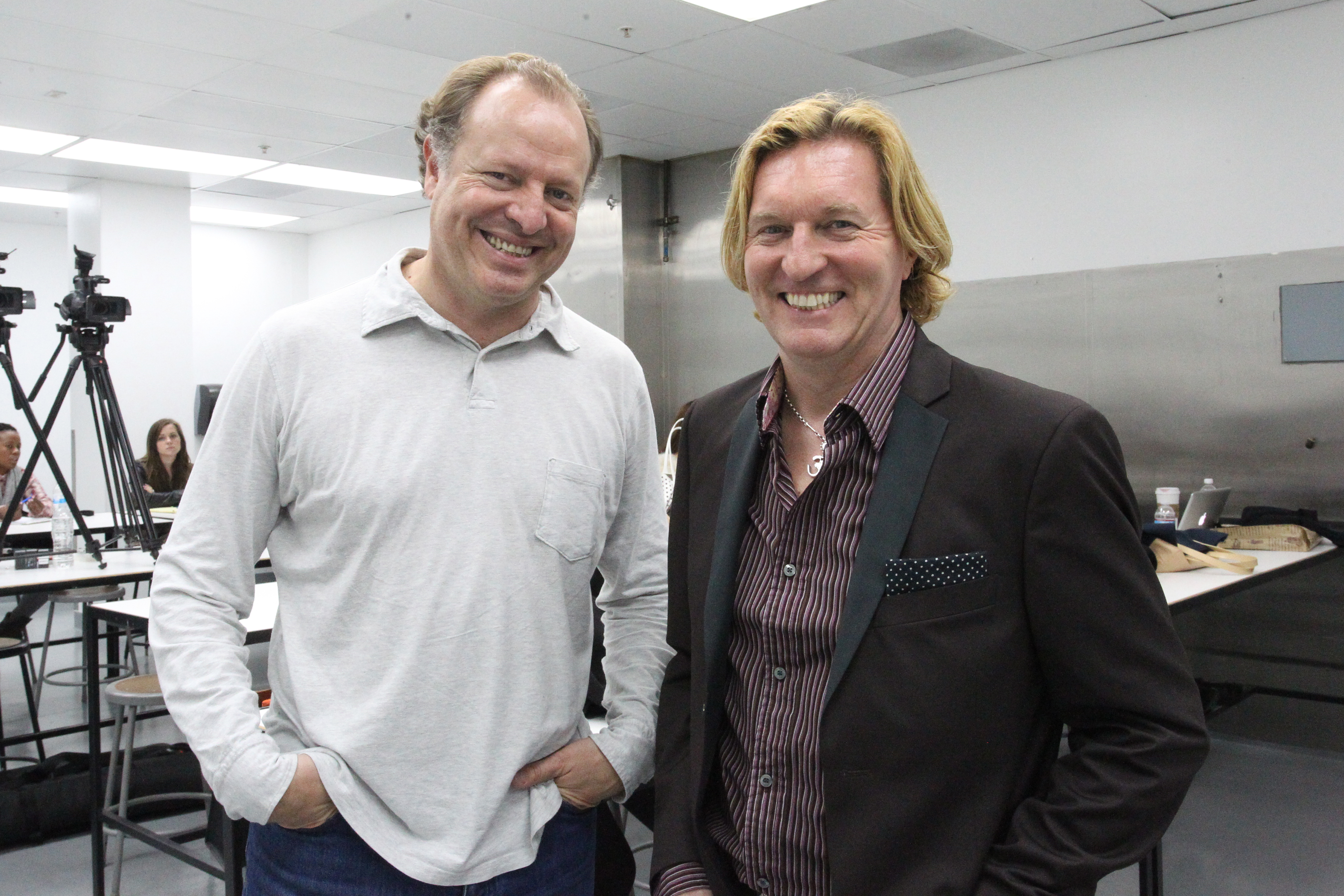 The Academy of Art University continued its tradition of bringing in the top names in fashion to speak with students when Massimo Redaelli came to Senior Director of Fashion Merchandising Keanan Duffty's FSH 699 Luxury Fragrance class on Monday, November 10th.
Massimo Redaelli is the founder of PRIMA Management and Entertainment, a company that advises clients on how to form a connection with their customers through fashion, entertainment, art and design. Redaelli formerly worked at IMG as the Senior VP and as Head of Fashion. At IMG he developed iconic brands for supermodels such as Gisele Bundchen, Heidi Klum and Naomi Campbell. His recent clients through PRIMA include H&M, Armani, Audi and Bulgari. He has also worked with Loreal and Estee Lauder. When it comes to advising clients and developing a story, Massimo Redaelli is one of the best in the business and a perfect mentor for Duffty's FSH 699 class presentation on their luxury fragrance project.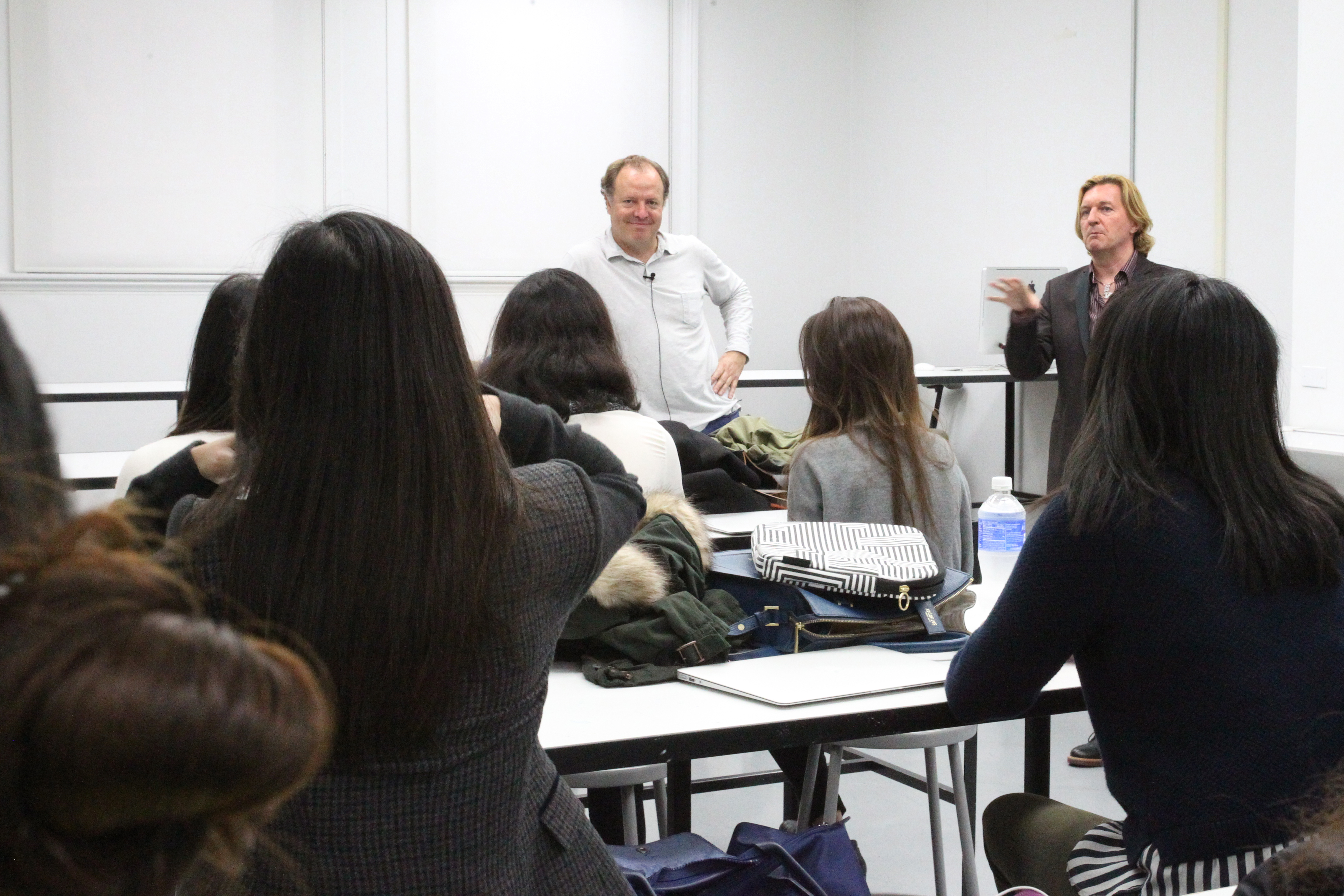 The class began with Redaelli speaking briefly about his experience in the field, and though he laughs and says he is no expert in the fragrance field, his list of clients and accomplishments show he is being humble. When it comes to connecting a brand with a story and executing it successfuly, Massimo Readaelli seems to be able to do that in his sleep. Redaelli joked that his profession was basically laid out for him because he was born in Milan,
"You don't have a choice- well, two choices. Fashion and design- and I was lucky enough to work in both."
After his introduction to the class, he let the students have the spotlight as they presented their project, a luxury fragrance. The class had developed a brand, with each student holding their own position in the company. The class CEO, Emily Chou, spoke on behalf of the company and began their PowerPoint presentation on their fragrance "Bonton." The presentation was extremely professional and had all the components of an actual business plan. They presented their inspiration story for the scent, bottle and packaging, showed designs for each and passed out scents so those in the audience, including Massimo Redaelli, were able to smell it. They described the notes and accords and introduced their innovative idea for a two in one fragrance. Each scent would be held in one of two connectable triangles that attached together to create the Bonton rectangular bottle. The scents, they explained, could be worn separately or combined, creating three unique fragrances in one.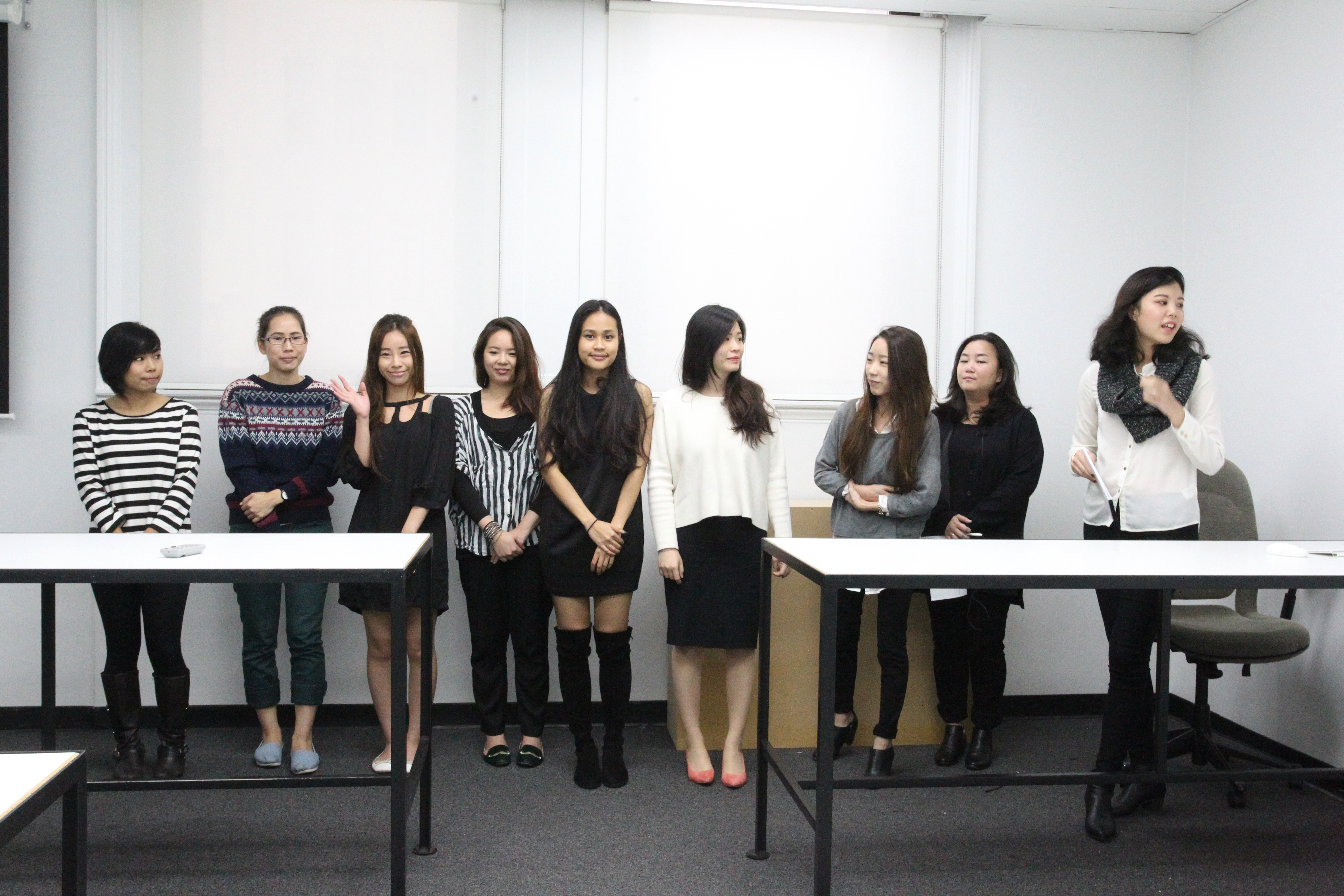 Along with the presentation of their fragrance, the students also presented information on their sales distribution, SWOT analysis (identifying their brands strengths, weaknesses, opportunities and threats), their marketing and PR strategies along with product release information. They presented examples of their ad campaigns and editorials and completed their presentation with a financial plan which had their company turning a profit within their first year.
The students presented an extremely professional business plan that even had one guest asking "Is this a real scent?" (unfortunately no, it was just a class project that looked that good!) so they were ready when Massimo Redaelli began his questioning. The question and answer segment was extremely beneficial for students with Redaelli giving his advice and lending his expertise on how to make the brand more of a success. His wise words and business sense will be a valuable asset to all of the students in the class. He left the class with this simple but poignant piece of advice-
"You have to do something different, you have to tell a different story."
The Academy of Art University provides students with opportunities to learn from real life experts in the field, and FSH 699 will have the benefit of having first hand experience of presenting in front of one of the greatest minds in building brands and connecting with consumers, Massimo Redaelli.
Watch the video of Redaelli's chat here:
https://www.youtube.com/watch?v=QzIeTzm5Wsc&list=UULPgV5dTL49zwIvrZXUhJxQ
By Tess Collins