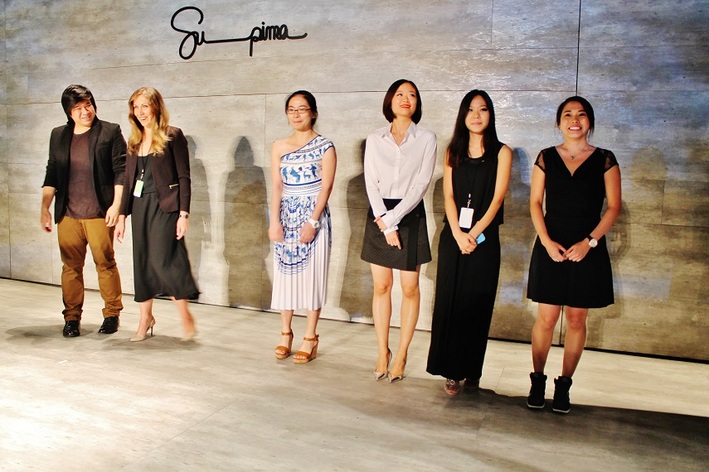 On September 4th at Lincoln Center, Supima, a non-profit organization, held its annual Supima Design Competition dedicated to promoting the use of Pima cotton. Committed to giving young talent a chance to show their work on the runway, Supima chose six senior college students to create collections and compete at a runway show at Mercedes-Benz Fashion Week in New York City. From floral patterns to color blocking to bold silhouettes, the designs were truly inspired.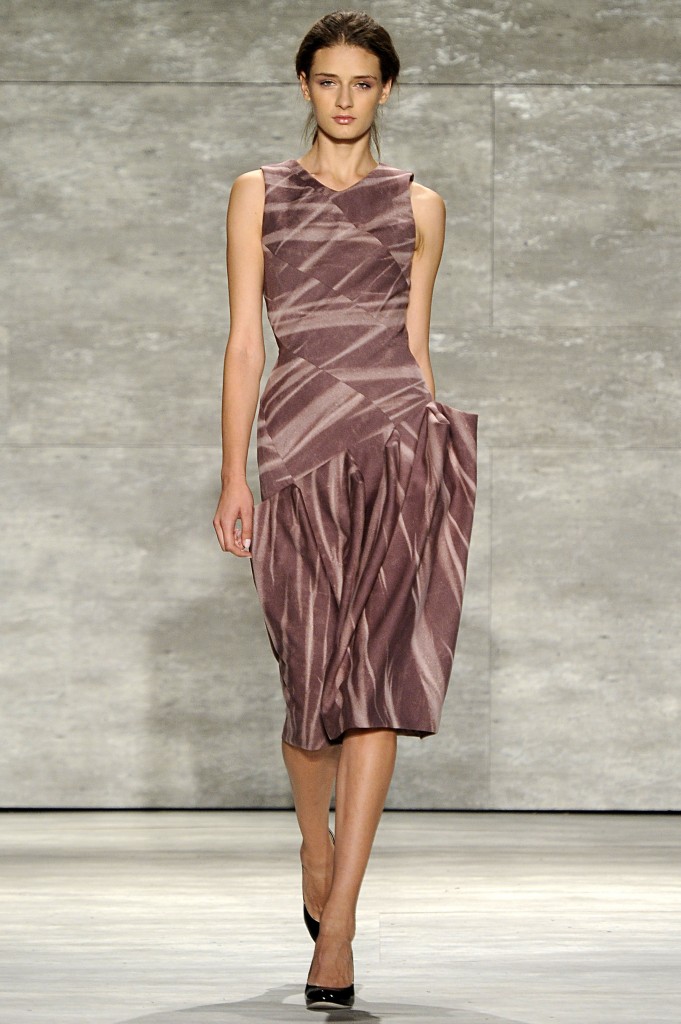 The competition was hosted by top model Coco Rocha along with guest judges Bryanboy of BryanBoy.com, stylist Isabel Dupre, Tom Fitzgerald and Lorenzo Marquez of TomAndLorenzo.com, Natalie Joos of TalesOfEndearment.com, W Magazine's Fashion Market & Accessories Director Karla Martinez, Phil Oh of StreetPeeper.com, consultant Roopal Patel, fashion designer Marcia Patmos, stylist Mary Alice Stephenson and stylist Anya Ziourova. The live runway event featured music by DJ Mad Marj (Marjorie Gubelmann).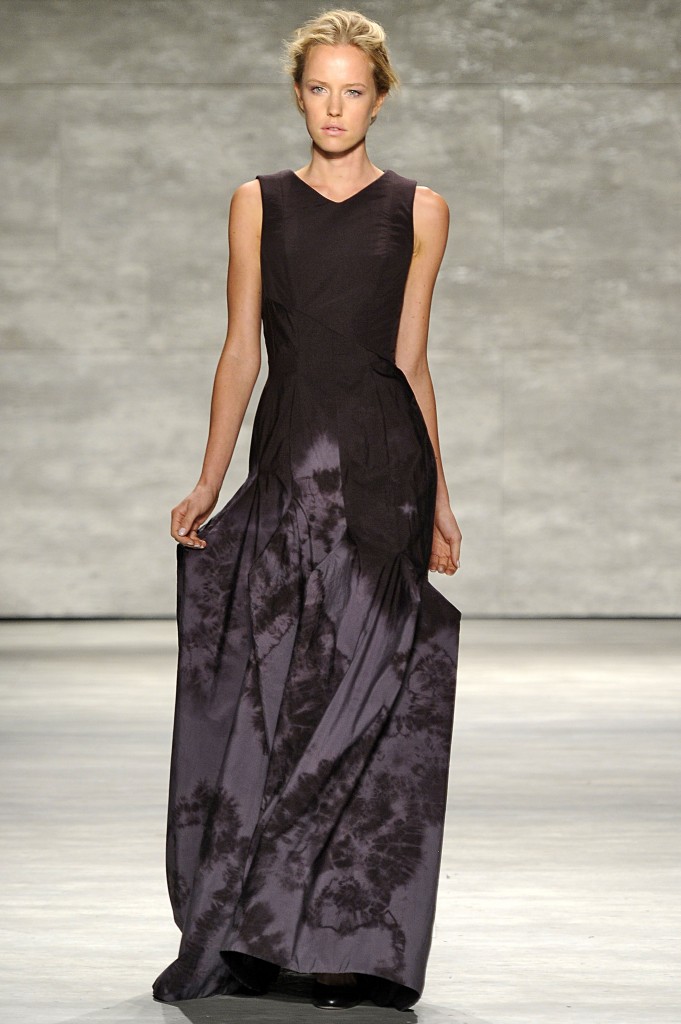 From Academy of Art University, Jenny Hoang, BFA Fashion Design alumna, was selected to create a collection and compete for the $10,000 prize. Raised in Ho Chi Minh City, Vietnam, and Oregon, Hoang is a former CFDA Award winner. She presented outstanding, fresh and unique pieces which she describes as "feminine yet powerful and fierce."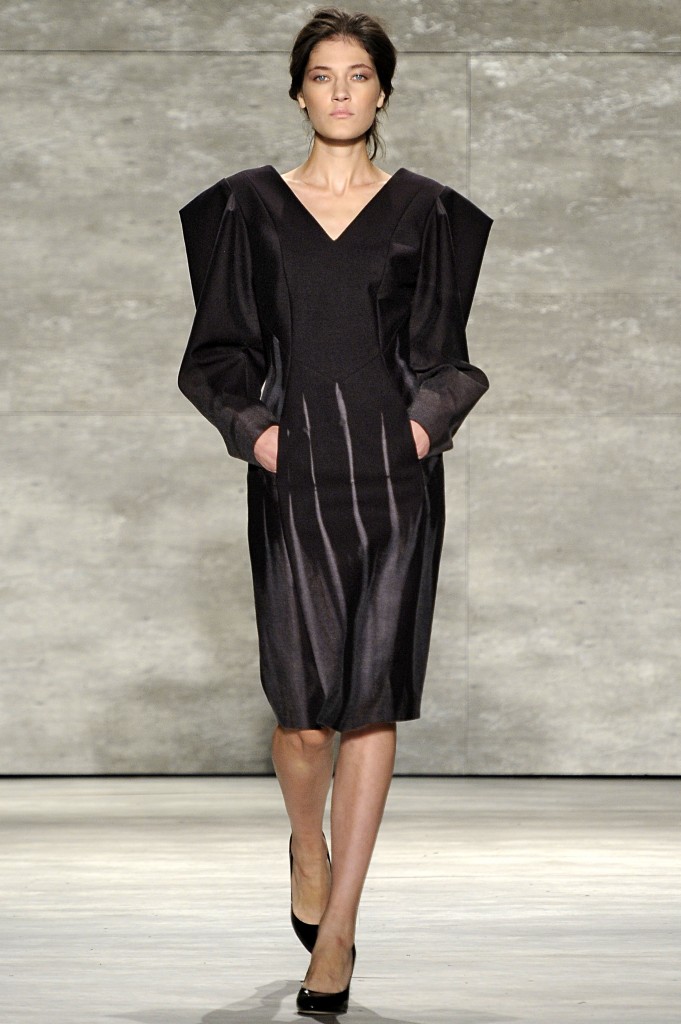 Pima cotton was the basic fabric with which the finalists were required to design their collections. Hoang found the cotton to be a bit of an obstacle at first, but over time she saw the fabric as a fun challenge. "Cotton is not typically an eveningwear material, but working with the fabric helped me think outside the box in term of design and construction," Hoang explained. "The fabric was just fantastic. I could do so many things with it and it still kept its shape and quality."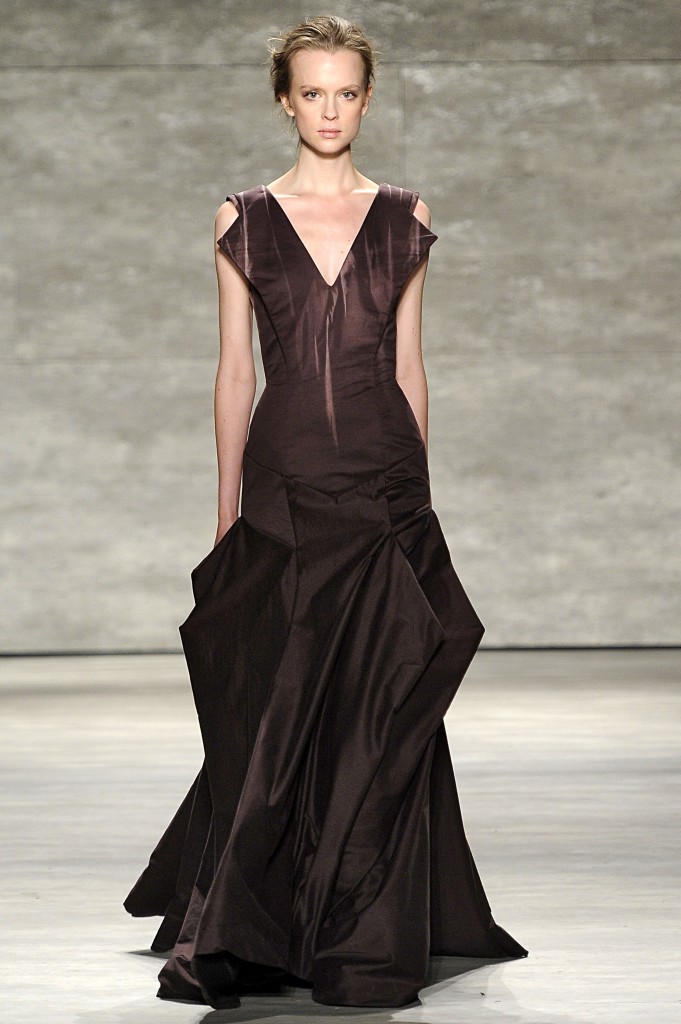 With the help of her design instructors, Hoang built the collection step by step, starting first with the fabric. By dyeing the fabric and then using a bleaching technique on certain areas, Hoang achieved a textile reminiscent of Batik fabrics and transformed plain cotton into a textile that was appropriate for luxury evening gowns. The whole collection was fashioned in a monochromatic plum palette.
The silhouettes in Hoang's collection were inspired by Megatron from the movie "Transformers." Structural volume in the shoulders reflected the idea of transformation, giving each garment a strong presence on the runway.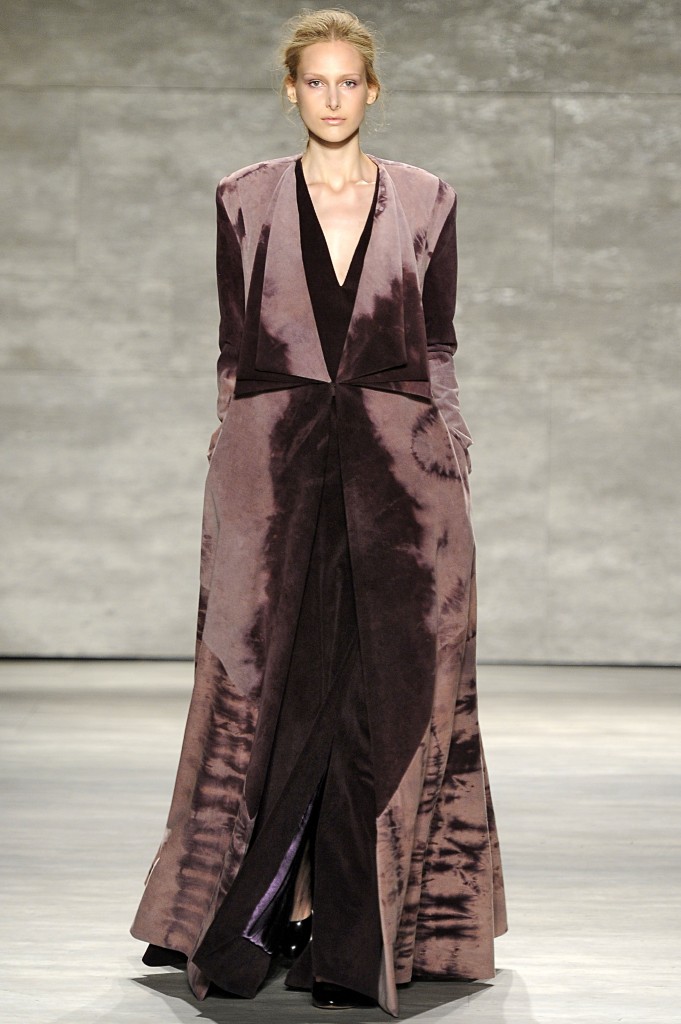 Although Anastasia Iafrate from Kent State University was named the winner of the competition, Hoang was thrilled to have had the opportunity to compete. "I had never shown at fashion week before, and it was exhilarating to present my own designs on the New York Fashion Week runway."
A fan of Giorgio Armani, Hoang hopes to one day be a designer for the Italian fashion house. Hoang's talent and passion are clear, and with a drive to never stop learning and improving her skills, we are sure that she'll wow us on the runway for seasons to come.
Runway Photos by Ze Takahashi & Olivier Claisse/FirstView
By Doreen Du, MFA Fashion Merchandising