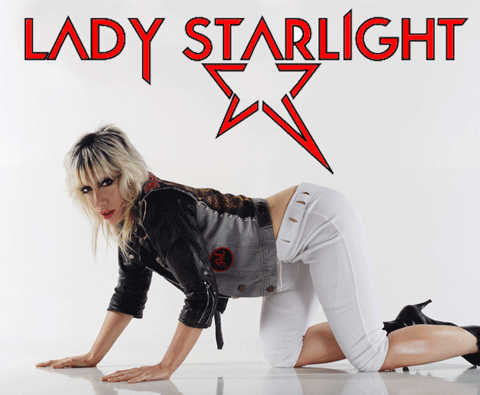 Keanan Duffty talks to LADY STARLIGHT, a 'rock n roll public servant'. As a DJ, record collector, style icon, writer and producer, she is bringing rock and heavy metal back into its rightful place in pop culture.
Lady Starlight has been an influential presence in the New York City underground since the early 2000s. She has produced nightlife events that celebrate forgotten genres over the past decade. From late 60s psych, to 70s glam, to the new wave of British heavy metal. She has done solo international tours as a DJ with stops in London, Los Angeles, Vancouver and Chicago. She partnered with the Morgan's Hotel Group to create a reputation for the brand as a rock n roll destination.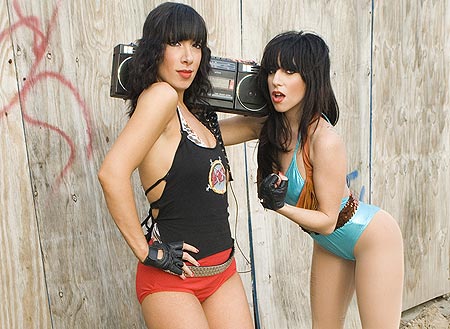 Her persona has been an inspiration to many artists, most notably Lady Gaga. Lady Starlight has been a critical player in Lady Gaga's success. Her approach to art and music inspired Gaga personally and professionally. Lady Starlight has collaborated with the singer on everything from fashion styling, onstage performance concepts, and set design. The two joined forces as a duo in 2007 for Lady Gaga and the Starlight Revue. Lady Starlight spun her 70s glam and metal records between Gaga's pop songs. The shock and confusion their stage show created would become a trademark for Gaga. From July 2010 to May 2011, Lady Starlight performed as the opening act on Lady Gaga's record-breaking world tour, The Monster Ball.
Lady Starlight was a featured prominently in the Emmy nominated HBO special presentation: The Monster Ball at Madison Square Garden. She was voted "Best Female Hard Rock DJ" by the popular New York City weekly The L Magazine. Recent press includes an AOL home page feature, interviews in Rolling Stone, MTV, and Guardian, She was a guest along with Perry Farrell and Gene Simmons on the popular Chicago radio show Mancow in the Morning.
In honor of their biggest show as a duo in 2007 at the Chicago, IL festival, Lollapalooza, Lady Starlight joined Lady Gaga on stage during her headlining performance at the festival in summer of 2010. Resurrecting an original dance number to Metallica's classic track Metal Militia, to a crowd of 80,000. Lady Starlight is currently working on music production, writing and fashion design projects.
Keanan Duffty: What was the first record you bought and how did it change your life?
Lady Starlight: Rant N Rave by the Stray Cats. It sent me back in time and I haven't gone forward since.
KD:  You're a fixture on the New York downtown creative scene. What is your background? Did you come to New York from another place or is this your hometown?
LS: I grew up in upstate New York, moved to London after university and then to NYC so I wouldn't get deported for a forged work visa. For most people, moving to NYC is the dream.  To be honest, for me, it was just the most European city in America…haha!
KD:  I know you love to dance and perform. Can you tell me a bit about the performance projects that you are involved with or are creating at the moment?
LS: I do a mix of dj-ing and performance. It came from being a go-go dancer and always thinking the DJ should play something else… so I decided to just do both. I'm my own go-go dancer. Talk about full service! I got off tour with my best friend Lady Gaga in May… and then Judas Priest! I'm also working on a noise album using progressive rock samples. I'm sure it will chart on Billboard Hot 100.
KD: Can you tell me your top ten records– the classics that you'd take away if you were stranded on Mars?
LS:
Pawn Hearts-Van Der Graaf Generator
Hemispheres-Rush
Iron Maiden-Iron Maiden
Diamond Dogs-Bowie
British Steel-Judas Priest
Desolation Boulevard-Sweet
Sum of the Men-Man is the Bastard
Nadirs Big Chance-Peter Hammill
…And Justice For All-Metallica
Phenomenon-UFO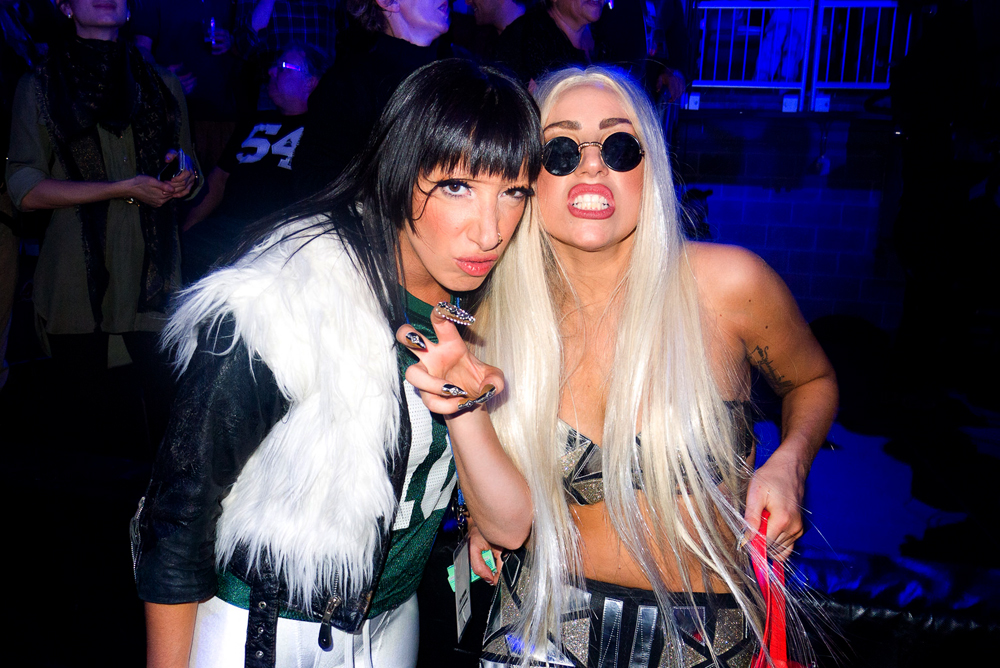 KD:  I am sure you are sick of talking about Lady Gaga, however for the benefit of readers (or anyone who actually has been on Mars for the past few years), can you talk a bit about your early shared experiences with Stefani Germanotta before she became better known as to the world Lady Gaga?
LS: Gaga and I were basically a punk band on the LES. Punk in the true sense of the term, not the formulaic style it's turned into. We created a stage show with cheap Halloween store props and homemade bikinis. We infused my heavy metal and glam records with her pop music and performed at indie rock venues. We all know indie rockers are afraid of sex and averse to having fun… we WANTED people to hate us! But it didn't work..haha!
KD: What advice would you give to students who want to pursue their own creative endeavors after they graduate?
LS: Making your art a career is an exercise in endurance. The difference between success and failure comes down to your beliefs. You MUST be genuinely convinced that your creative output is valuable and the world needs it to be out there. It's the only way you can overcome the discouragement that unfortunately is a part of the game. So as corny as it may sound, believe in yourself.
http://www.facebook.com/ladystarlightnyc 

http://www.myspace.com/ladystarlightnyc
Interview conducted by Keanan Duffty