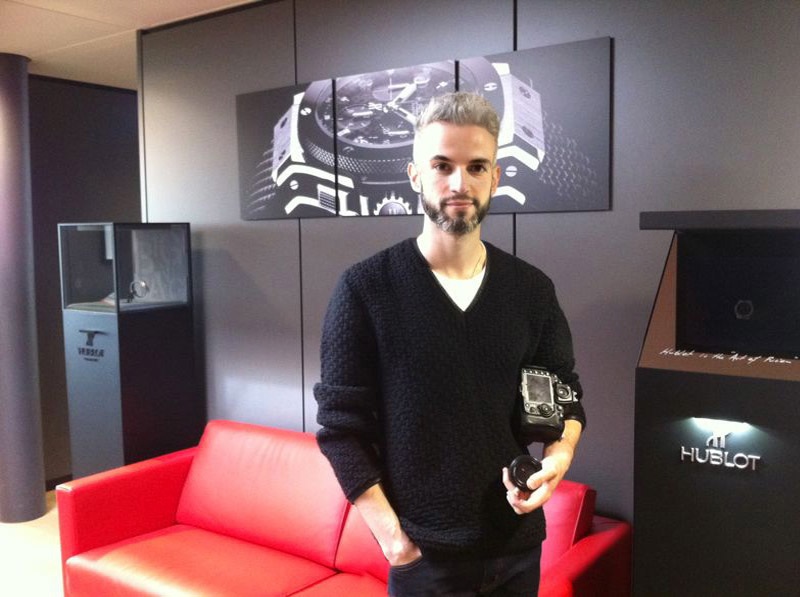 For our latest Industry Interview, we spoke with renowned fashion and portrait photographer Frederic Aranda. Best known for his striking portraits, Aranda has shot everyone from Agyness Deyn to Orthodox Jewish rabbis – and who could forget the group portrait of the Vogue editors. The self-taught photographer is a master at capturing the beauty and essence of his subjects, resulting in truly stunning images. Read on to find out how he got his start in the industry and some of his most memorable moments!
When did you first start taking photographs?
In my childhood in the 80's in Switzerland, a long time before I moved to London to work professionally as a portrait photographer.
Was photography something that had always interested you?
Sure. As a child, I noticed that people behaved in peculiar ways because of photography: the way they posed every time a camera came out, or how no one would let me touch a photographic negative for fear of getting fingerprints on it. Once an old woman even screamed at me in the street for tearing up a picture, saying that it would bring bad luck to the person in the photo. It all seemed pretty complex at the time… and bonkers. I never lost sight of my love for photography even though I got into painting and drawing for years before coming back to it.
How did you begin your career as a photographer?
I'd been taking pictures as a hobby whilst studying at Oxford (my degree was in Japanese Studies). I was asked to run the Oxford University Photographic Society for a couple of years, which taught me about the industry. However it was only once I graduated and moved to London that things really moved forward.
I shared a council flat in Brixton, south London, and started doing test shoots out of my bedroom. I loved living in Brixton: it was such a contrast from Oxford, and I met some wonderful people there. It was a perfect introduction to London as you can palpably feel the urgency of the big city and people's desire to better themselves. The place I lived in was a bit run-down and gritty. Models would arrive and start wondering if their agents had sent them over as a joke, but what I love was that they still "got it" (some of them still asked to check my portfolio first). They got that this is the most rocking city in the world and that to get things done you've just got to get on with it, really. I look back on my days in Brixton with great happiness as I was able to go deep into photography despite questionable living arrangements, because I was having fun and doing what I set out to do.
Follow the jump to read more!
What have been your most memorable shoots or series of images?
Something brilliant happened recently: a fabulous woman from San Francisco called me up and said that she was on her way to London because she wanted a new passport photo. She said: "Freddie, I've got to stare at that picture for the next 10 years, so I'm going to do this my way." So there she was in London the next day, and she hired a lovely team of people to do hair, makeup etc…. and wore Chanel Couture for her mugshot. The way I look at it is that I don't consider myself to be too grand for such a project because I can learn from everything I do, even if it's the most basic picture.
What or who are your favourite subjects?
People who can surprise me.
What do you hope to convey through your work?
I want to make people look iconic, to achieve a defining image of that person.
Who are some of your favourite photographers?
At the moment I'm obsessed with Yousuf Karsh. Have you seen his portrait of Hemingway? Or his angular look at Audrey Hepburn? Also, there is a superb British photographer called Jane Bown who has worked for The Observer since 1949 in a similar way to Karsh, although she does more reportage with natural light… I like photographers who keep things simple, what I call a pared-down approach, with just the photographer, the camera and the subject, because that's really all you need to take an iconic portrait.
If you could work with anyone- dead or alive- who would it be?
RuPaul. I admire him so much for all his past and current achievements. RuPaul was the first drag queen to make it mainstream and whose name entered the living rooms of millions around the world, bringing joy to all. Even my mother in Geneva talks about RuPaul since the 90s! He's broken down so many barriers and has always had fun doing it. He's really an inspiration to me – when things get a bit hairy I ask myself, 'what would Ru do?' and the solution reveals itself. I also think that he's established drag artists as the perfect vehicles enabling people to reassess their idea of what is beautiful, as drag embraces all types of beauty and body shapes, not just the obviously tall and skinny. Photographically, I think he needs to be photographed in a softer, more pared-down way than he has until now. He doesn't need a 500 watt bulb shining on his mug at all times, hunty.
What do you love most about your job?
Apart from the obvious advantages of travel and meeting people, I love that a photo shoot can become an event in itself. For example, bringing all the Vogue editors together for my shoot created an event, and became something to remember and celebrate.
What advice would you give to aspiring photographers?
I think it's always vital to remind yourself of why you're doing this and never to lose sight of things that inspire you. It's easy to get sidetracked by all sorts of commercial work, but if you can always keep your eyes on what you find truly inspiring in photography, then it will really inform every aspect of your work, even the commercial. That's when your work will stand out and become unique. People will hire you to bring your trademark voice to a project, so take your time to find that voice and to know yourself as a photographer. And have fun!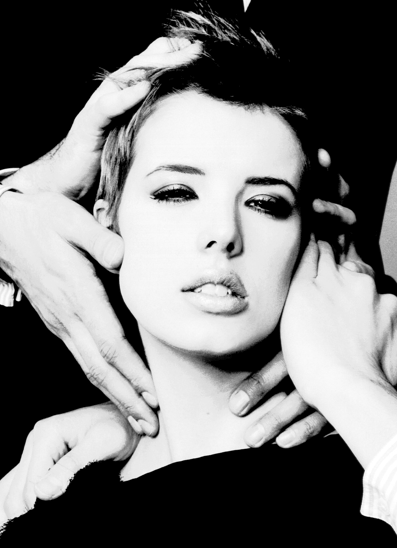 Agyness Deyn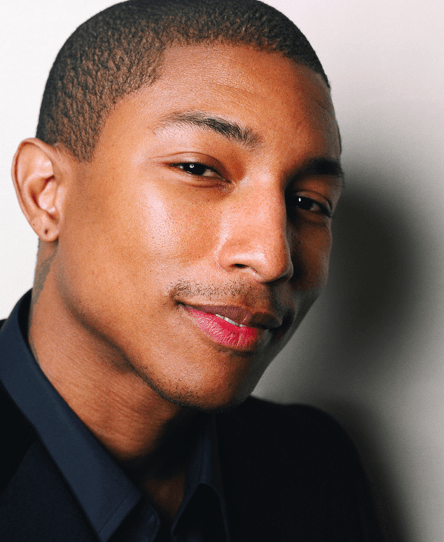 Pharrell Williams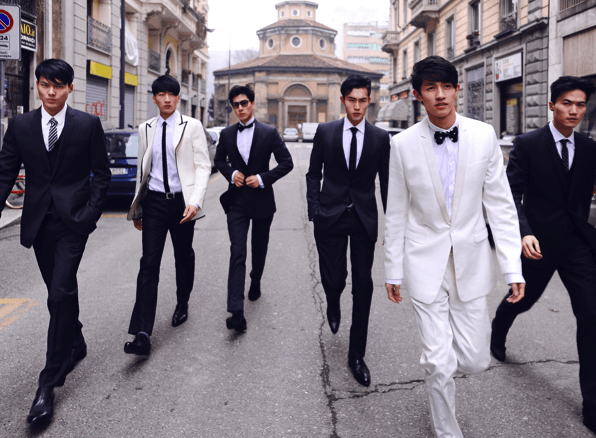 "The Chinese are Coming" for Harper's Bazaar China.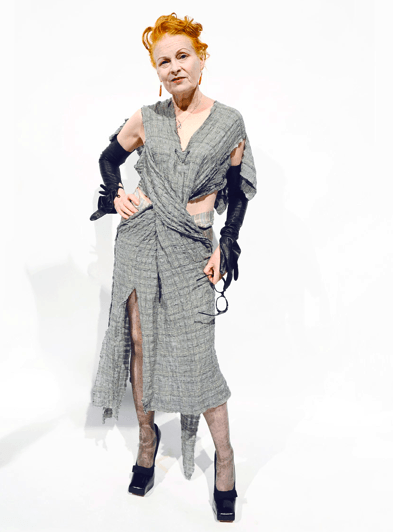 Vivienne Westwood.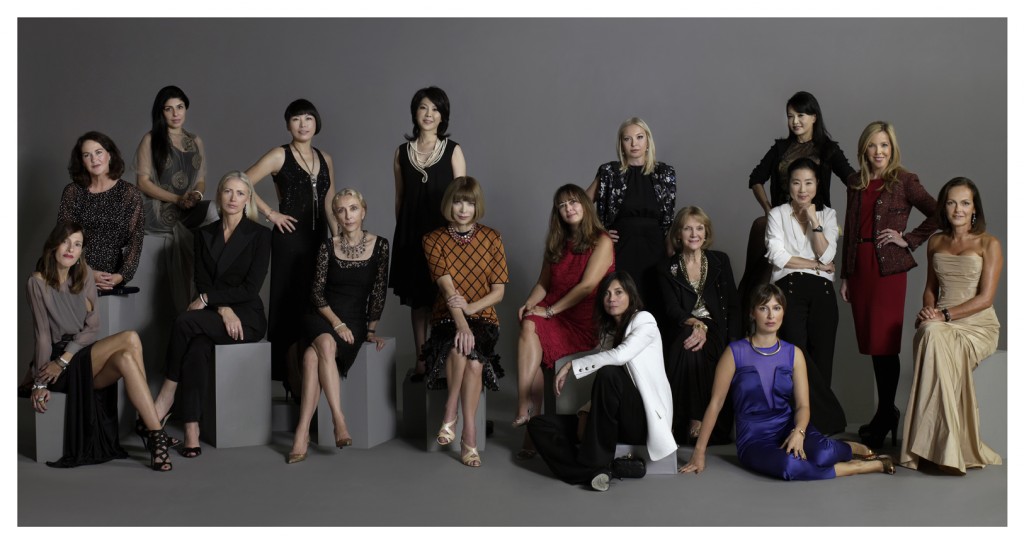 The Vogue Editors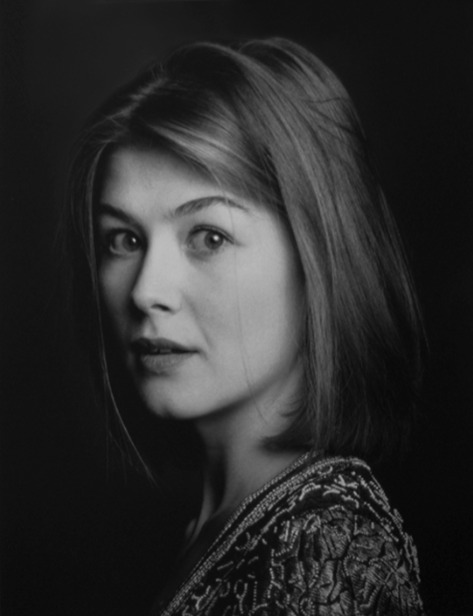 Rosamund Pike.  All Photos by Frederic Aranda.
Thank you so much Frederic! For more Industry Interviews, click here.