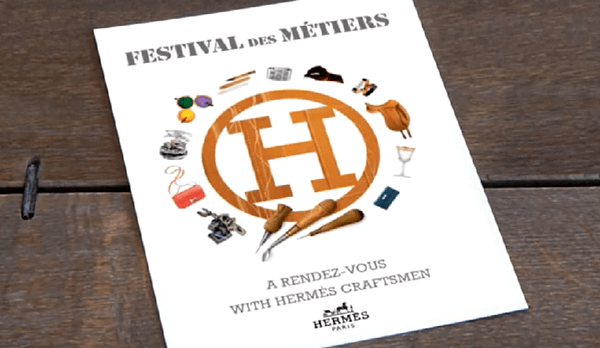 Hermès just might be the pinnacle of luxury – those scarves, the über-popular collier de chien cuff, the Birkin! And if there's one thing you know when you're buying Hermès, it's that you probably wont' be able to afford rent next month  you're buying something handmade with care, a true piece of artisanal mastery. In celebration of the traditional craftsmanship that the brand is known for, Hermès decided to take their artisans on the road and share their traditions with the world.
The Hermès Festival des Métiers began in New York during Fashion Week, but today they're making their way to SF! Setting up shop in Union Square, the festival will feature demonstrations by artisans making Kelly bags, leather bracelets, silk scarves and more. This is a once in a lifetime chance to get a behind the scenes look at one one of the most iconic French luxury brands.
WHEN: Thursday, September 20th through Monday, Septebmer 24th 11:00 AM to 6:00 PM daily
WHERE: Union Square Park – San Francisco
There are daily silk printing demonstrations at 11:30 AM, 2:00 PM, and 4:30 PM – be sure the check them out!