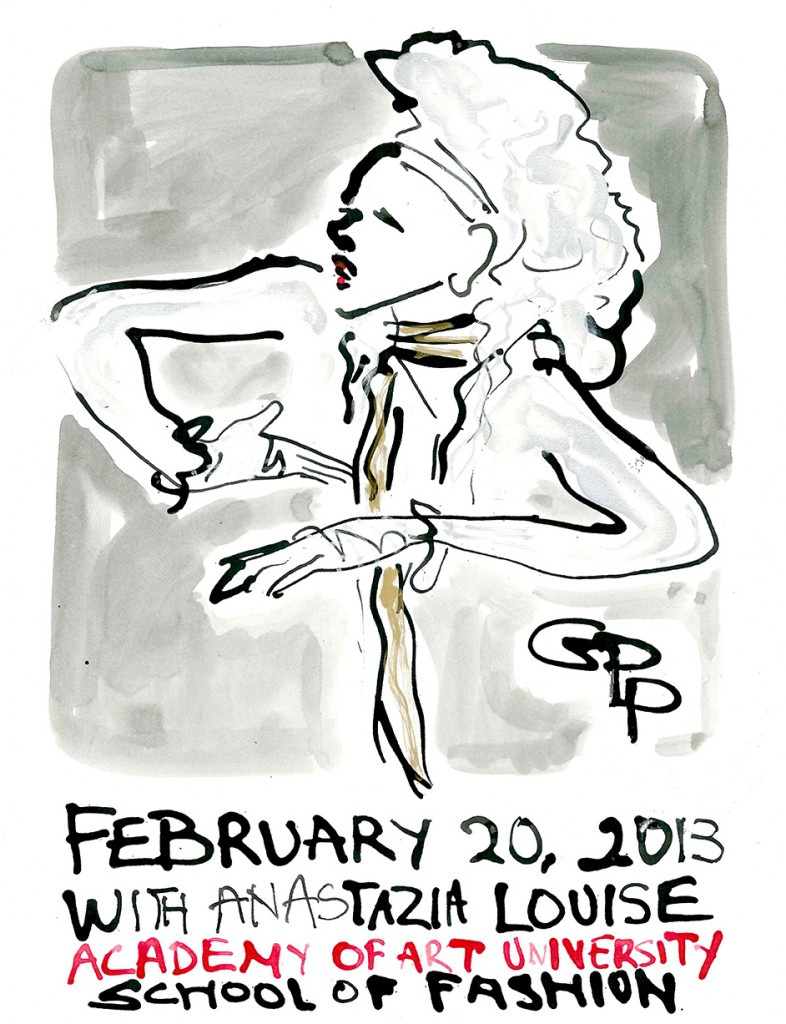 This Wednesday, February 20, Gladys Perint Palmer is treating students to a presentation on the Spring/Summer 2013 Haute Couture shows, which she just retuned from, as well as an in-depth fashion illustration workshop.
The workshop will include a live performance installation by Anastazia Louise of Bad Unkl Sista, who will model throughout the day dressed in dramatic costume.
All fashion students are welcome to attend – though space is limited! You may watch from the Atrium (illustration room), as well as the second floor balcony. The presentation and workshop will also be streamed live on monitors in the lobby and Café Dior, as well as online here. This is an amazing opportunity to learn from Gladys Perint PA, one of the most talented and renowned fashion illustrators in the industry!
WHAT: Gladys Perint Palmer shares her stories from the Spring/Summer 2013 Haute Couture shows and hosts an illustration workshop
WHEN: Wednesday, February 20th – Presentation from 10:00 AM to 10:20 PM; Workshop from 10:25 AM – 2:50 PM
WHERE: The Atrium at 625 Polk Street
*Performance concept development and couture design by Anastazia Louise. Original music by Bad Unkl Sista and other performers.