At the end of last semester, students in Judith Zimrin's FSH 201 – Introduction to the Reclaimed Object, found discarded chairs and gave them a second life. They reclaimed, refurbished, and repurposed the chairs, turning them into creative works of art. The chairs are now on display at the Academy of Art University Gallery at The Cannery until February 29th. Be sure to stop by and check them out – just don't sit down!
In process.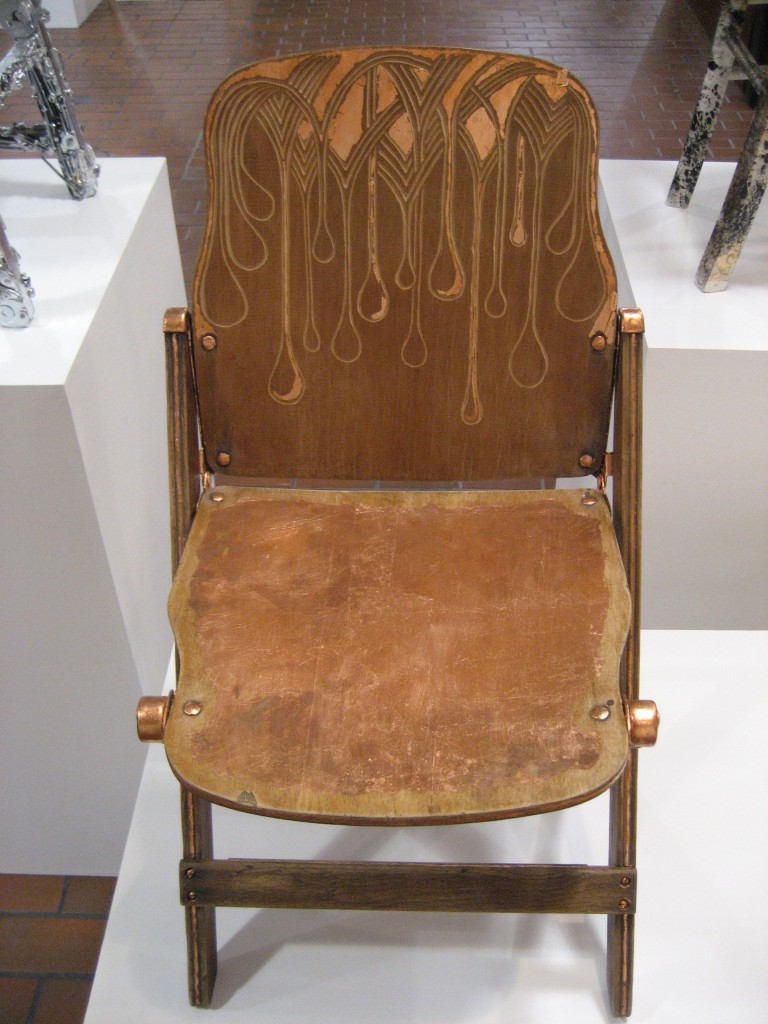 Jacqueline Michie – folding wood chair, carved with copper leaf.
Follow the jump to see more!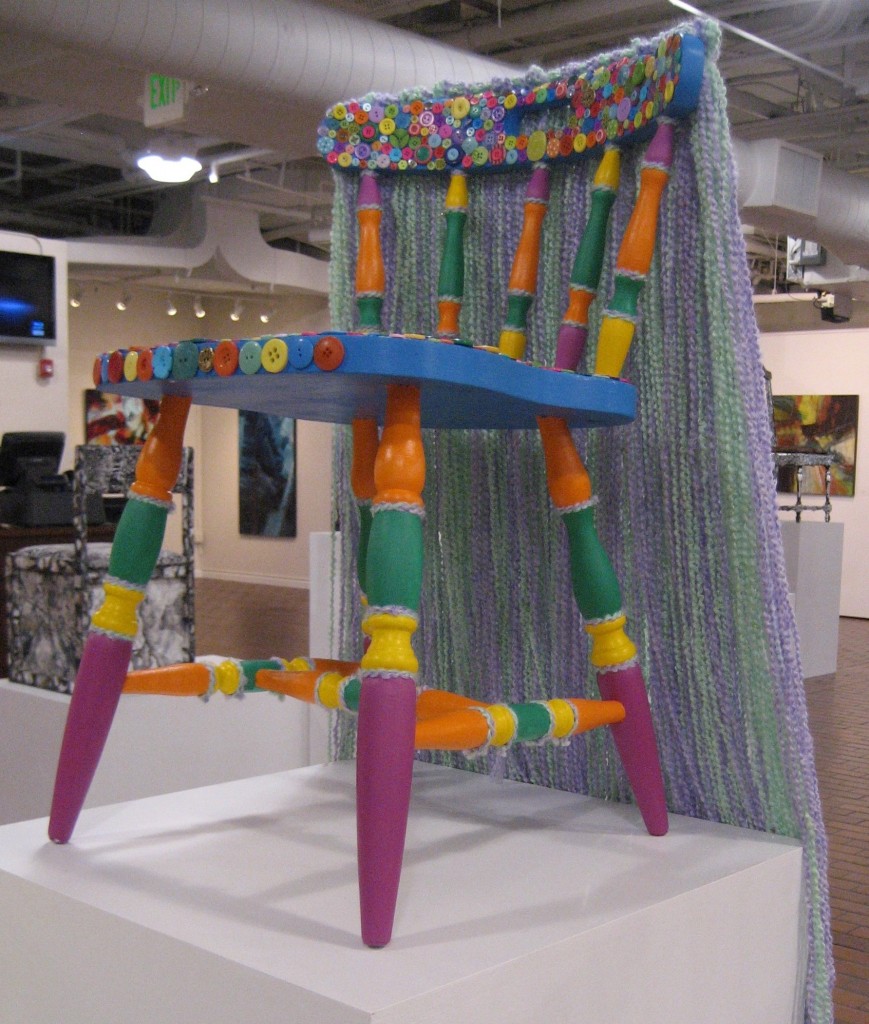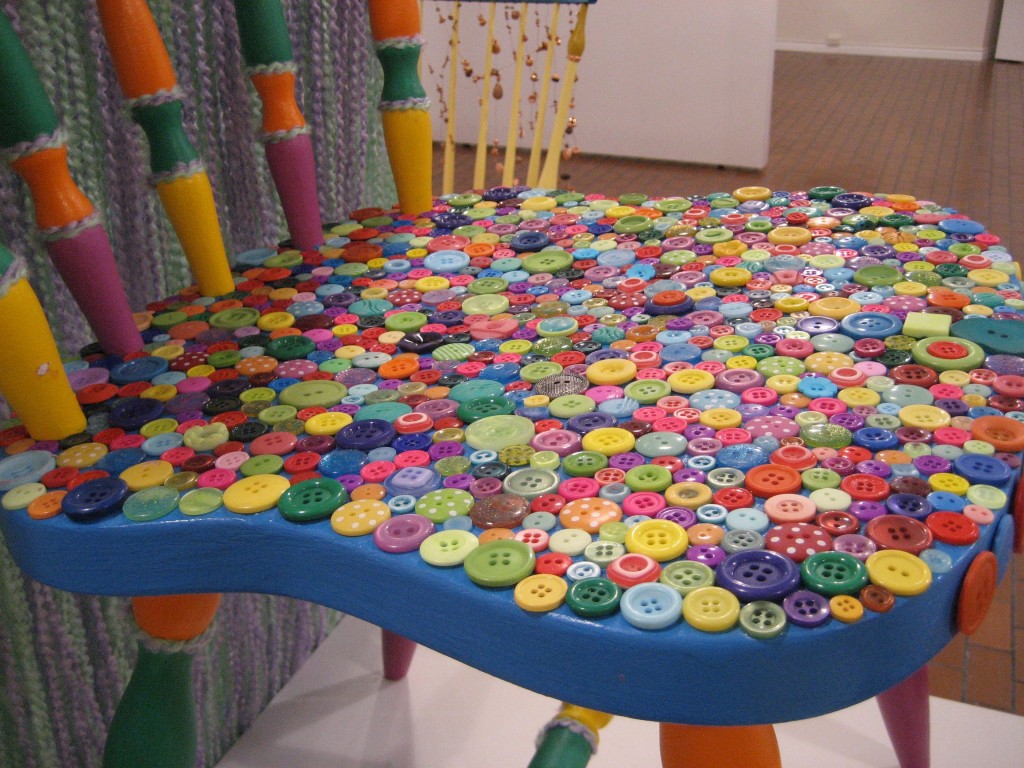 Amy Bloch –  painted chair with yarn back and button embellishment.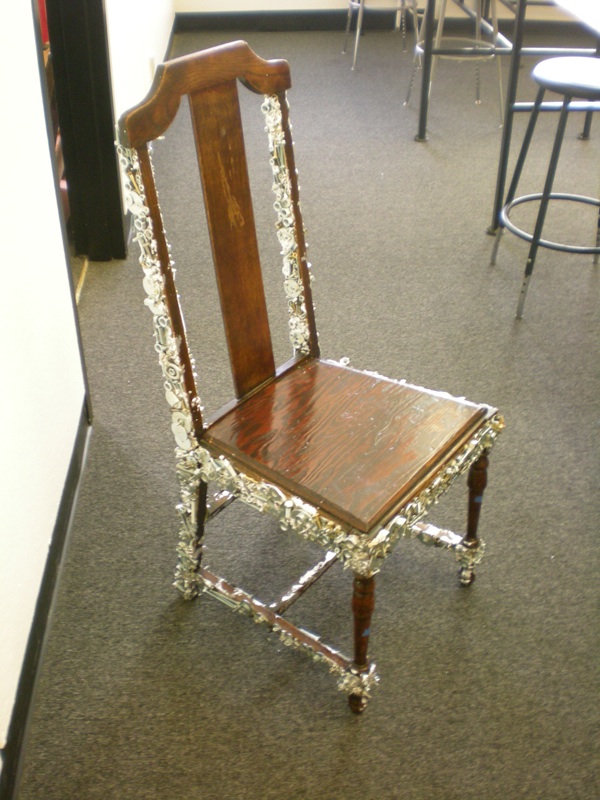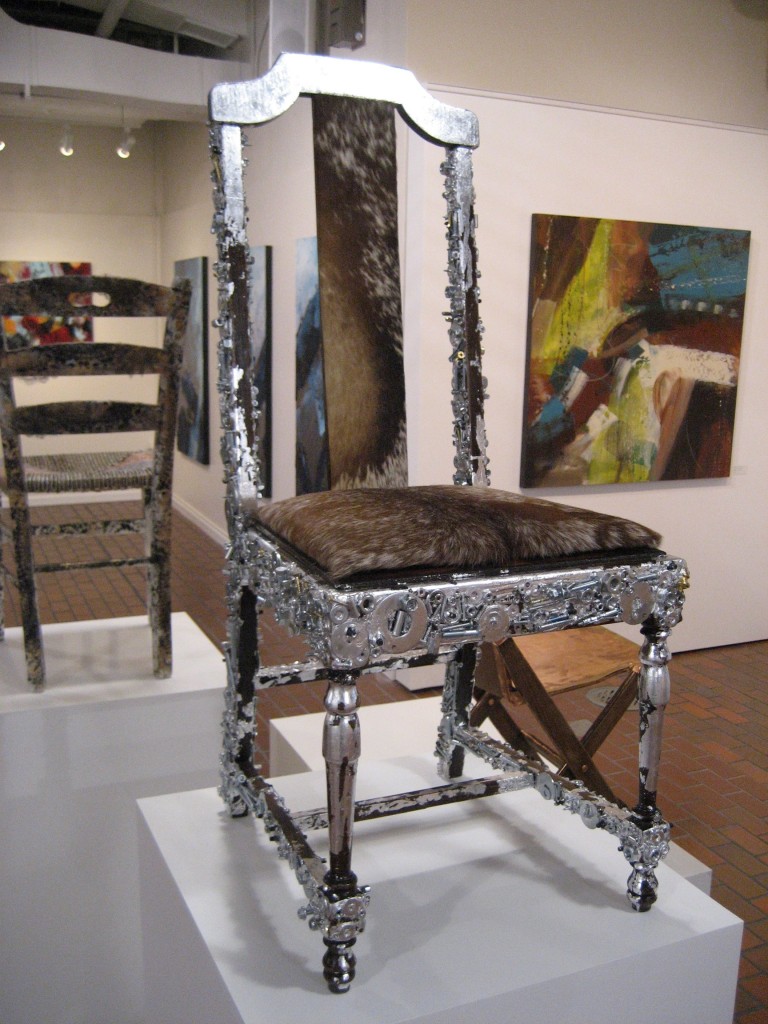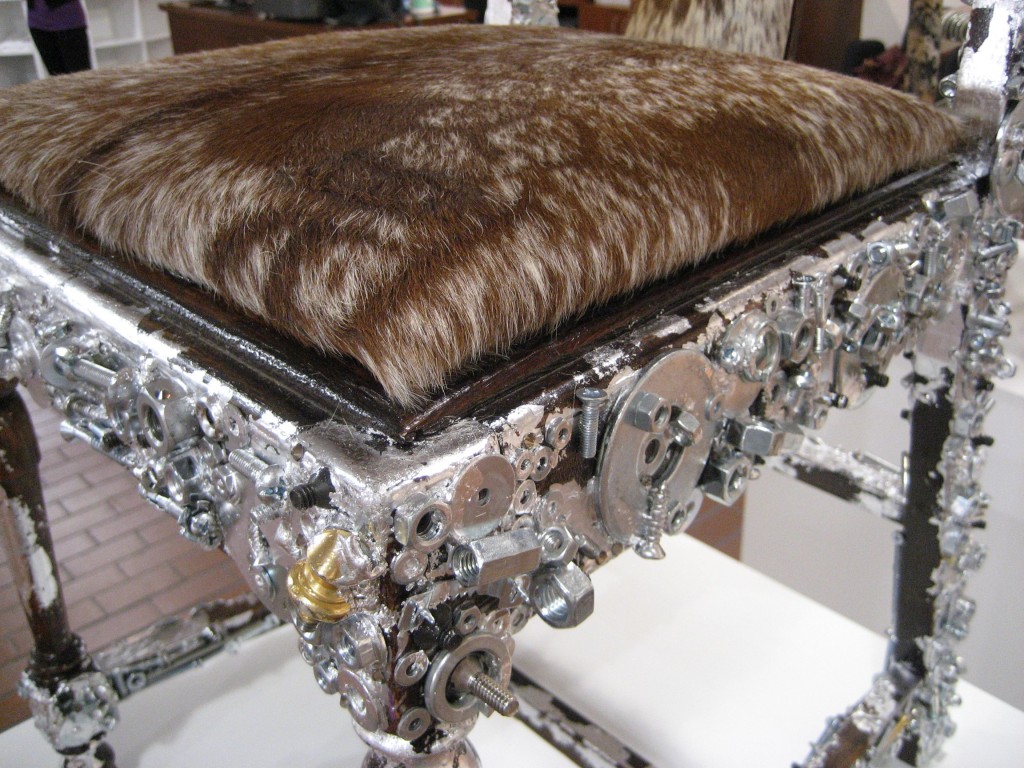 Blair Duckworth – chair with cowhide upholstery and silver hardware.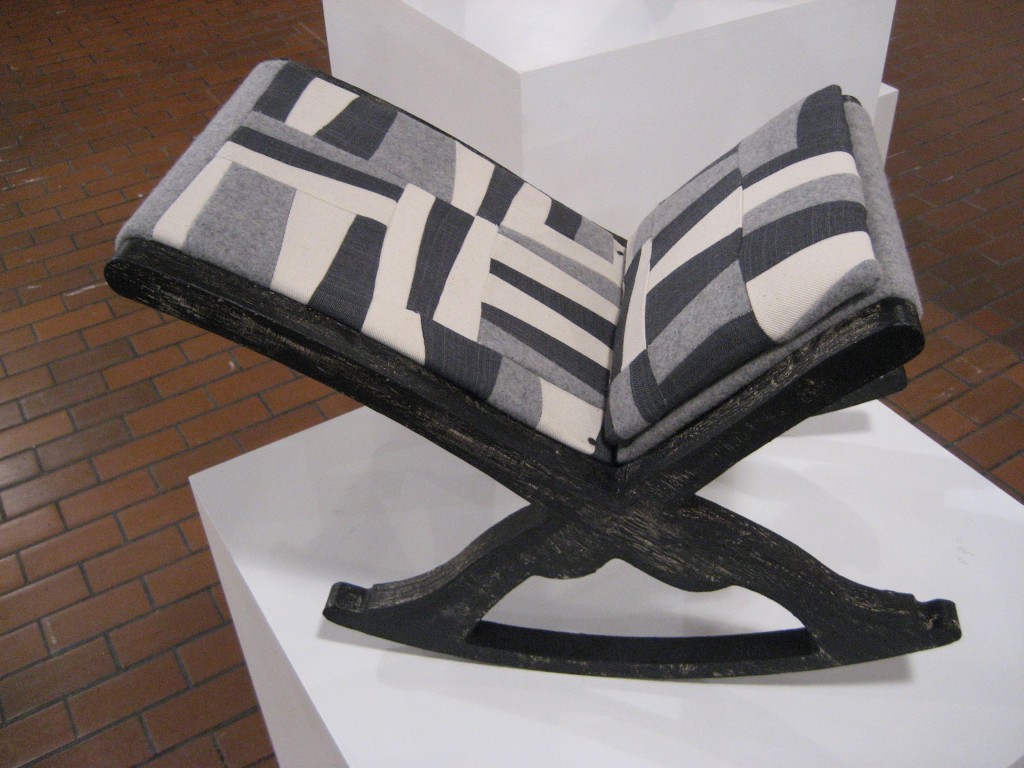 Casey Evangelista – small quilted rocker with black, white, and grey hand quilted flannel upholstery.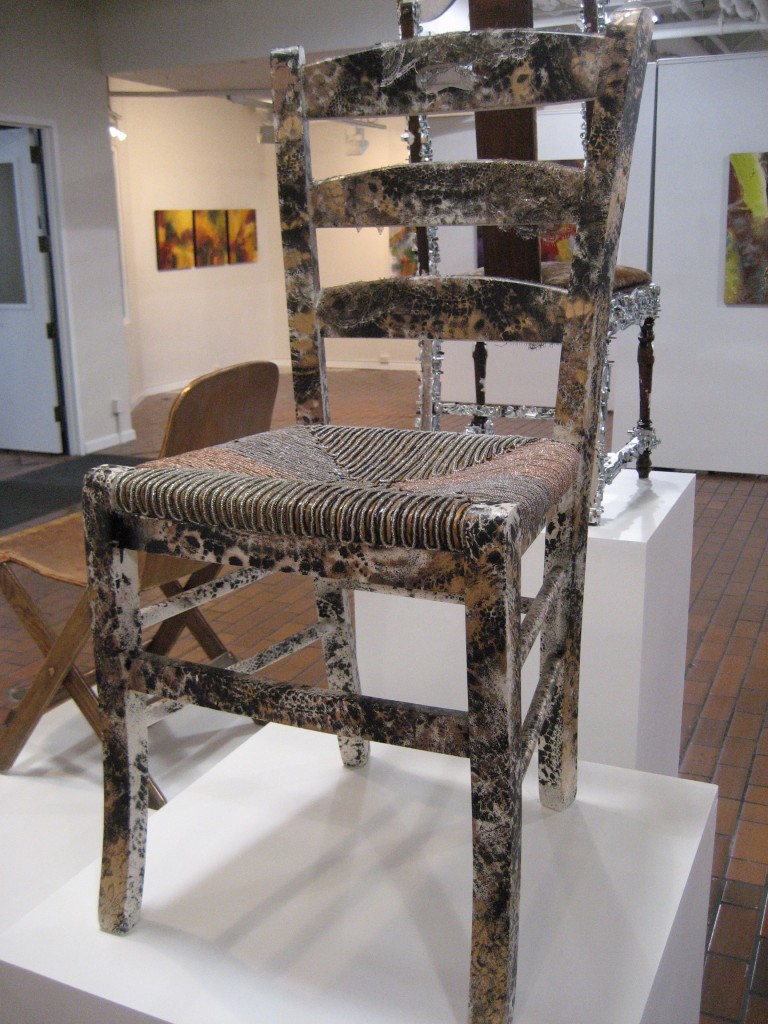 Kristina Mitchell – beaded rush seat chair, with re-surfaced frame stenciled using lace.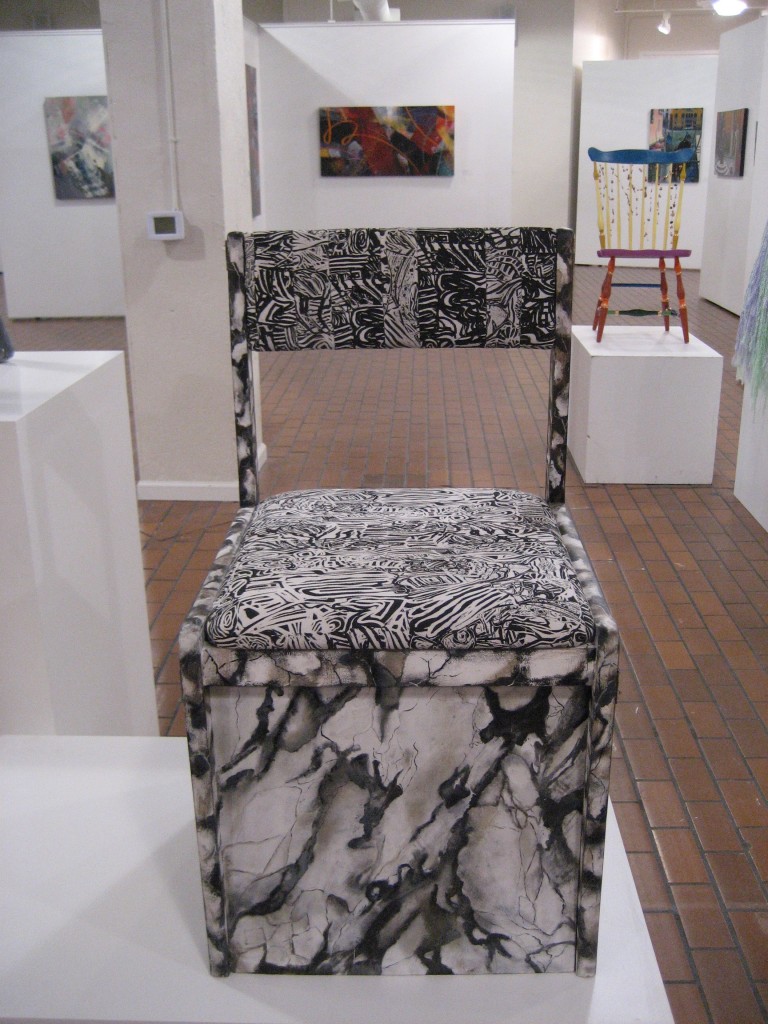 Teresa Reynolds – square chair with faux marble finish & blk/white hand printed fabric.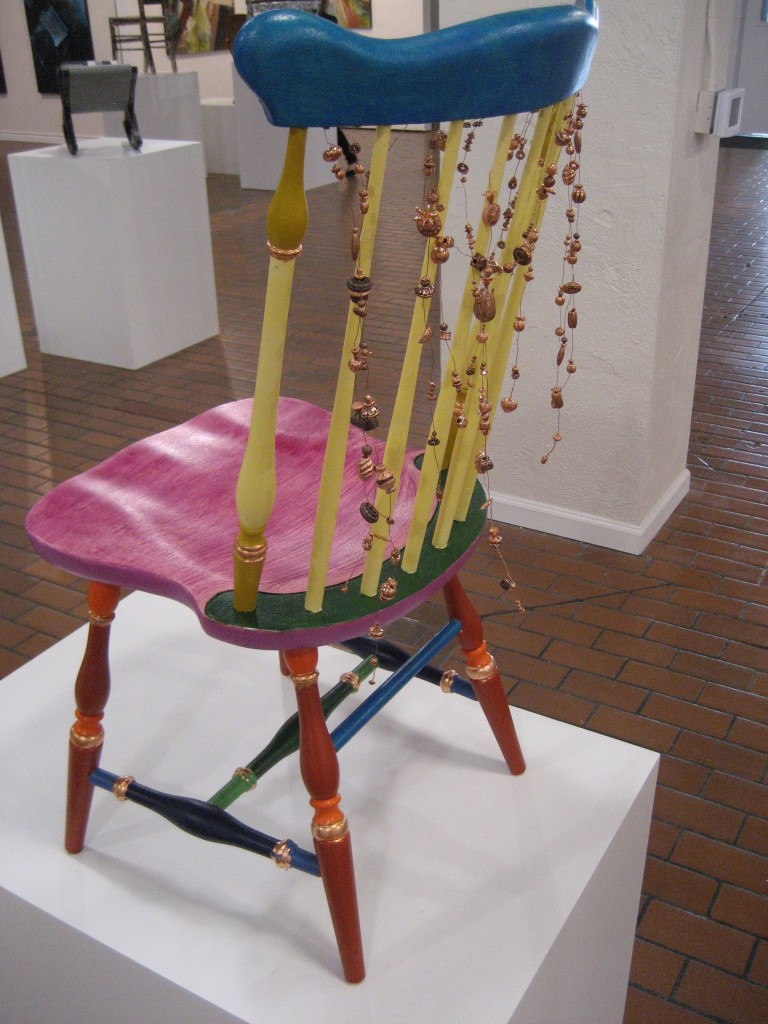 Christopher Schmunk – colorful spindle back chair with copper hanging charms.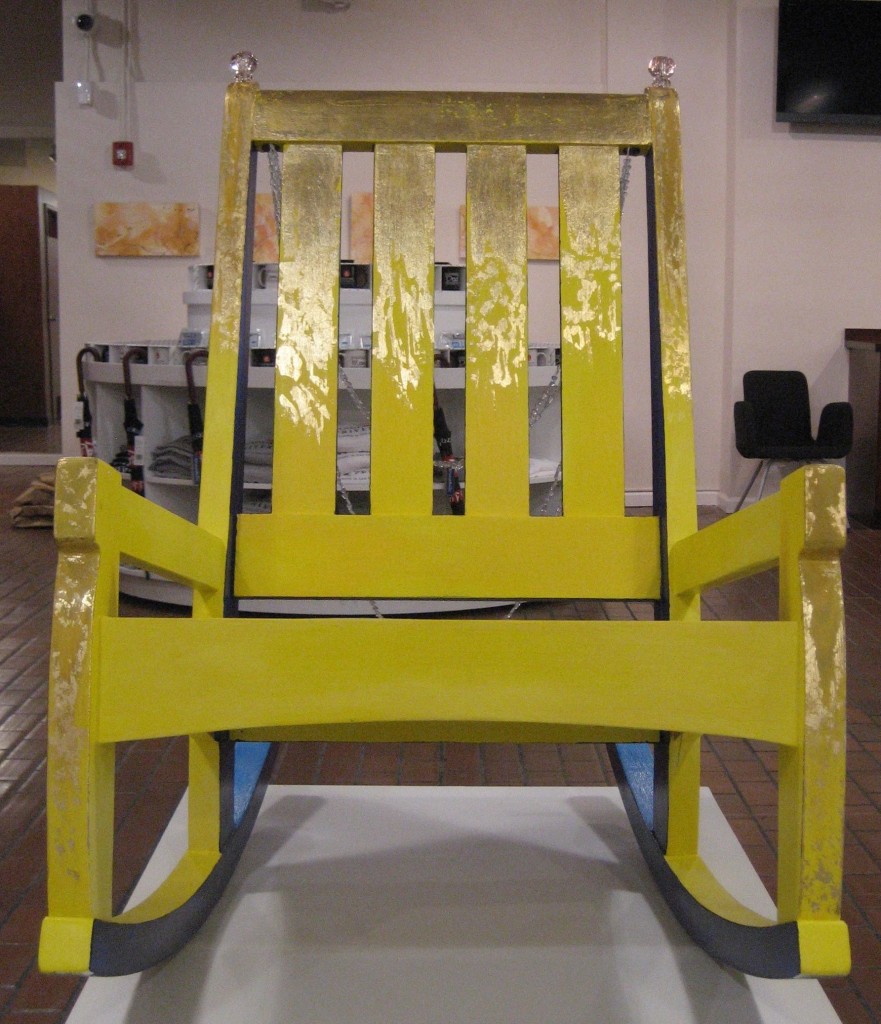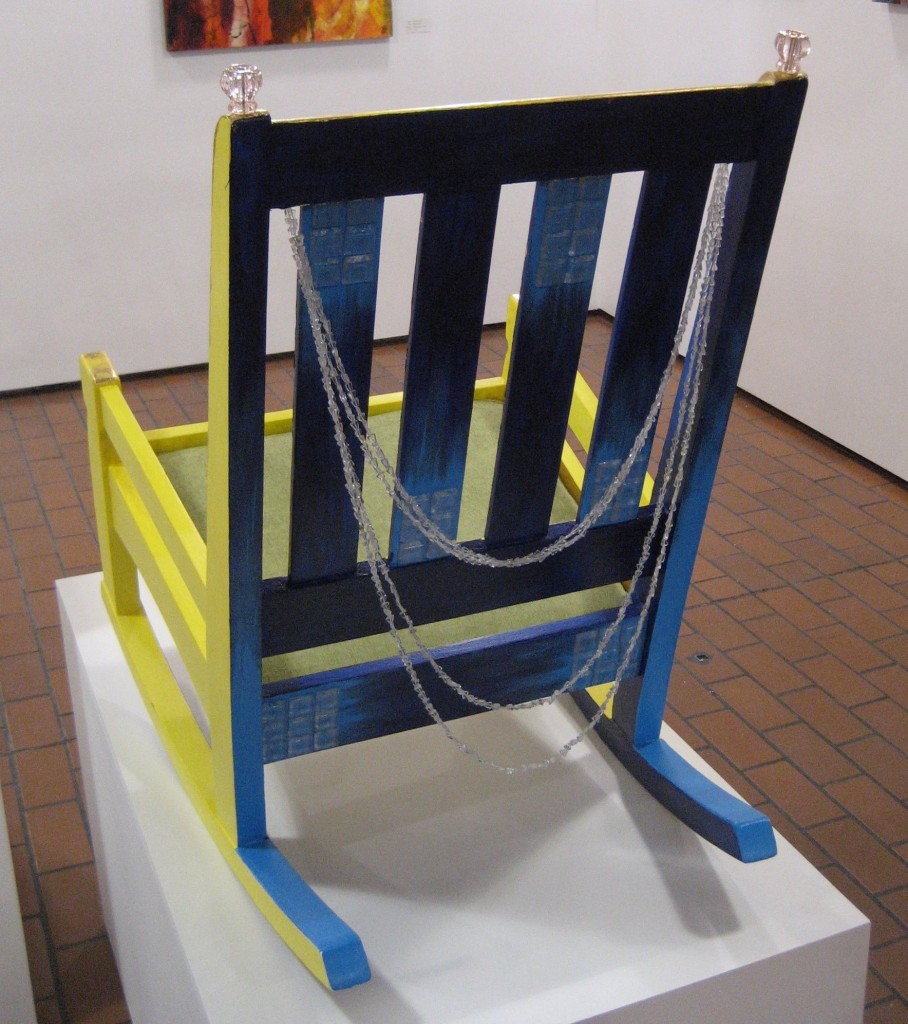 Elise Young – yellow and blue large rocker with glass beads and tiles.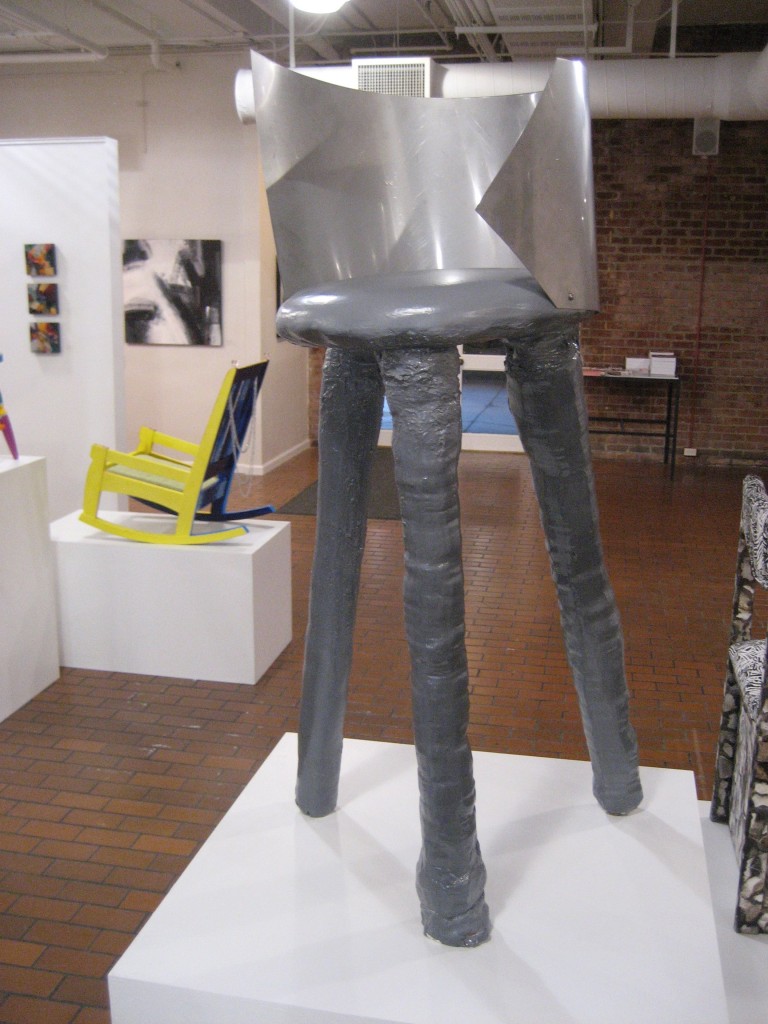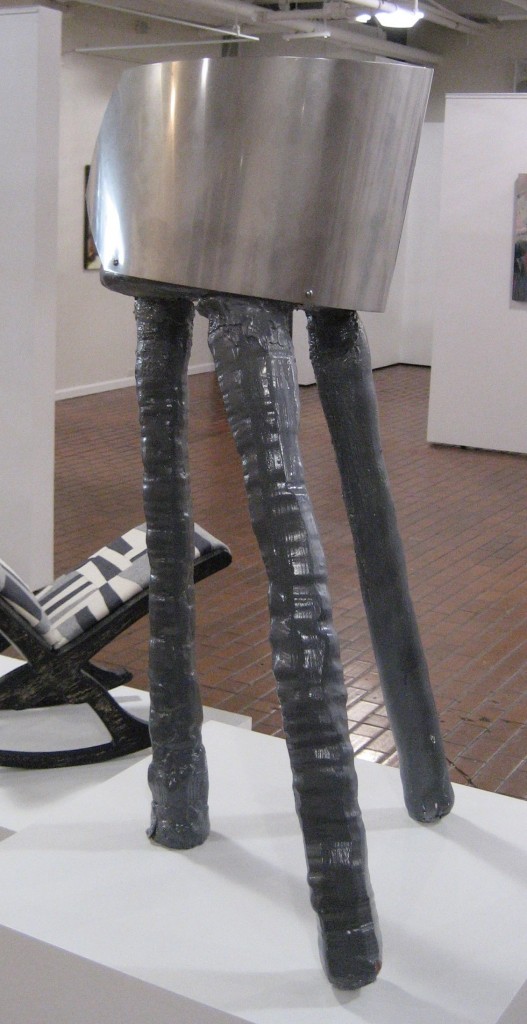 Zhao Wu – grey industrial three legged stool with metal back.
For more Student Spotlights, click here.